Kahikina O Ka Lā Scholarship
$5,000–$20,000
Award Amount
5/15/2023
Submission Deadline
Explore Similar Scholarships
Ka Hikina O Ka Lā Scholarship is a special program at the University of Hawai'i Maui College (UHMC) supported by the National Science Foundation in response to the application to erect the Daniel K. Inouye Solar Telescope (DKIST) upon the summit of Haleakala.
Ka Hikina O Ka Lā is committed to increasing the participation of Native Hawaiians in higher education and guiding them to leadership roles in science, technology, engineering, and mathematics (STEM).
The program aims to continuously build strong relationships among cultural resources, scientists, technicians, educators, STEM employers, and community leaders. The award ranges between $5,000 and $20,000 and is awarded to undergraduate Hawaiian Natives at UH Maui College. Applicants must seek degrees in STEM or Hawaiian Studies.
Key Information of Kahikina O Ka Lā Scholarship
Study Details
Area of Study
Engineering
Hawaiian Language
Mathematics
Science
Technology
Country of Study
United States
Specific Schools
University of Hawaii Maui College
Scholarship Details
Intended Level of Study
Undergraduate
Award Amount
$5,000–$20,000
Kahikina O Ka Lā Scholarship Timeline
February 2023
Application Opening Date
Applications open on February 3.
May 2023
Submission Deadline.
The submission deadline is on May 15.
Scholarship Eligibility
To be eligible to apply, applicants must meet the following criteria.
Eligible Grade: College Freshman – Undergraduate
Maximum Age: Any
Required GPA: 2
Geographic Eligibility: Hawaii
Gender: Any
Race/Ethnicity: Native Hawaiian
Application Requirements
Here's what you need to submits besides your application.
Grade transcript
Financial Information
How to ace the Kahikina O Ka Lā Scholarship
1
Start the application process right away
You should start the application process as soon as possible. This will allow you enough time to acquire all necessary documents and complete all forms. Have everything organized and planned to avoid any last-minute complications.
2
Engage in community service
Applicants are advised to participate and complete 10 hours of community service if possible with a group that assists the Native Hawaiian community. Provide a résumé full of your work experience in community service and extracurricular activities that demonstrate leadership you took in several projects in your community, neighborhood, or school.
3
Keep your grades up
Applicants must demonstrate good academic standing; so keep your grades up and your GPA at 2.0 or preferably above for better chances of winning. Grades indicate how serious and dedicated you are.
4
Don't miss the deadlines
Applying early gives you an edge, allowing judges enough time to review your submission and follow up on you. Applications sent after the deadline date will not be considered.
How the Kahikina O Ka Lā Scholarship is Judged
Eligible students are judged based on their academic achievements and community service experience, online application.
Why We Love the Kahikina O Ka Lā Scholarship
Consideration of financial need
The Maui College Kahikina O Ka Lā Program considers applicants and their inability to pay for their college costs or university education. It allows less privileged access to higher education to pursue their goals.
Applicants acquire work experience
By volunteering for community service, applicants acquire experience that will help them in their field of study and future careers.
Applicants motivated to contribute to their communities
By engaging in community service, applicants are inspired to think differently and know how they will contribute to their community and society in the future.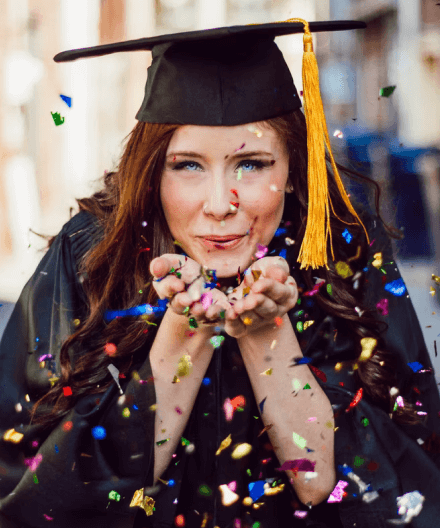 5 Facts About Ka Hikina O Ka Lā Scholarship
Applicable to international students
International students, who wish to also study are applicable, may be considered to apply.
Kako'o student support
Kākoʻo Student Support's pahu hopu is to effectively connect students and the community to academic materials to become participating members of Maui Nui with the goal to meet the students at their point of need.
Career training courses
UHMC education offers career training and professional development courses in a wide range of topics including free Hawaiian language classes.
Maui vocational school
The college is a projection of the Maui Vocational School established in 1931.
Heritage and culture
Aside from being a student, applicants will also learn and know more about native Hawaiian culture and engage with others from the same community.