Upper Midwest Chapter Emmy Student scholarships
2/3/2023
Submission Deadline
Explore Similar Scholarships
College Major:
Grade Level:
The Upper Midwest Chapter Emmy Student scholarship is created by the National Academy Of Television Arts & Sciences-Upper Midwest Foundation to assist students planning to major in journalism, broadcasting, or electronic media.
The Upper Midwest Chapter of the National Academy of Television Arts & Sciences is an organization committed to promoting excellence in video and television through recognition of outstanding work, both past and ongoing, offering professional development, awareness programs, and training for the upcoming generation of tv industry leaders.
They are the only organization that unites those committed to developing the art and science of television and represents professionals in video and television from every branch of the business. By purchasing and distributing materials linked to video production, television, and/or broadcast journalism, the scholarship body seeks to improve the educational experience of media students in the chapter region's high schools and/or secondary and post-secondary educational institutions.
Key Information of Upper Midwest Chapter Emmy Student scholarships
Study Details
Area of Study
Broadcasting
Communications
Electronic Media
Journalism
Country of Study
United States
Scholarship Details
Intended Level of Study
Undergraduate
Postgraduate
Vocational/Technical School
Upper Midwest Chapter Emmy Student scholarships Timeline
November 2022
Application Opening Date
Applications open on November 1.
February 3, 2023
Submission Deadline
The submission deadline is on February 3.
March 2023
Awards Announcement Date
Winners are announced on March 3.
Scholarship Eligibility
To be eligible to apply, applicants must meet the following criteria.
Eligible Grade: High School Senior – Graduate
Maximum Age: Any
Required GPA: Any
Geographic Eligibility: Iowa, Minnesota, North Dakota, South Dakota, Western Wisconsin
Gender: Any
Race/Ethnicity: Any
Application Requirements
Here's what you need to submits besides your application.
Essay
Video Submission
Grade transcript
Recommendation letters
How to ace the Upper Midwest Chapter Emmy Student scholarships
1
Obtain recommendation letters from relevant faculty/advisors
Your recommendation letters must come from the appropriate faculty or advisor. Make sure that at least one of your media department instructors writes a recommendation letter for you.
2
Focus on the subject and avoid mistakes
Focus on the topic in your essay. Keep it simple and direct to the point; don't try to be clever by inserting needless details. Also, spend some time proofreading and checking for spelling and grammar mistakes, as the judges will be on the lookout for these. You can ask someone else to review it for you.
3
Maintain the word count
Keep your essay's word count consistent, but avoid making it too short. You can accomplish this by first outlining your essay and then writing your essay using that outline as a guide. When you're finished, it's likely that you've gone over the word limit, so go over it with the theme in mind and cut out anything unnecessary. Try to extend the content if it's too brief while staying on subject.
4
Attach clear files in the right format
Every file you post as an attachment (transcript, resume, recent photograph) should be clear and in the proper format. In addition, the video link for your demo needs to be validated to be operational.
How the Upper Midwest Chapter Emmy Student scholarships is Judged
Candidates are evaluated on their active involvement in extracurricular activities linked to TV/Media, how effectively they have served their community, and academic performance in addition to a full application, transcript, recommendation letter(s), and essay. Your ability to stay on topic and respond to the question. The judges will also take into account your grammar and spelling.
Why We Love the Upper Midwest Chapter Emmy Student scholarships
No proof of financial need is required
Financial necessity need not be demonstrated in the scholarship applications. Therefore, as a candidate, you may submit an application for the scholarship whether or not you have financial need, provided you complete the requirements.
Scholarship is available at various grade levels
The award is available to students at all school levels. College, university, and technical school students, even high school seniors, are eligible to apply for the scholarship.
There are multiple scholarship awardees
The scholarship is given to more than one deserving candidate who meets the standards of the judges. This scholarship honors numerous winners, in contrast to some that only recognize one.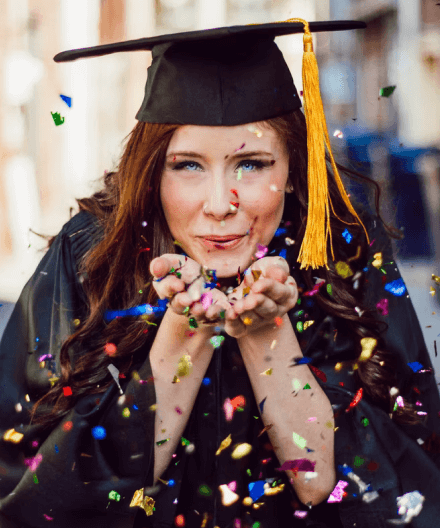 5 Facts About Upper Midwest Chapter Emmy Student Scholarships
Study program is limited
The study options are limited. Students studying video journalism or video media production are required to apply.
Scholarship funds are for books and tuition
No other use is permitted for scholarship funding. It is only used for books and tuition.
Funds will be transferred to the schools
Payments will be made directly to the schools by the scholarship organization. Additionally, it prevents the students from having to report it as income for tax purposes.
You must provide the most recent transcript
If you are applying to high school or college, you must send your most recent transcript.
Only schools with accreditation are accepted
Only schools with accreditation are accepted. Consequently, you must enroll in a recognized school.