Broadcasting Scholarships

New Mexico Press Women (NMPW) awards the Doris Gregory Memorial Journalism Scholarship of $1,000 to two undergraduate and graduate students inNew Mexico to continue their education in journalism-related disciplines.
Scholarships awarded

2 winners
Winner announcement

March 2022
The NYWICI offers two undergraduate and graduate female students the Carlozzi Family Scholarship, ranging between $2,500 to $10,000, demonstrating writing excellence to further their education in communications.
Scholarships awarded

1 winner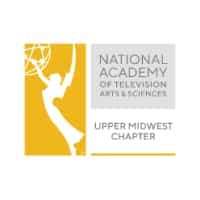 The Upper Midwest Chapter Emmy Student Scholarships each provides financial help to students, ranging from high school seniors to graduate levels, pursuing a degree in journalism, broadcasting, or electronic media.
Scholarships awarded

3 winners
Winner announcement

March 3rd, 2023
Rhode Island PBS annually awards a scholarship of up to $15,000 to one high school senior or undergraduate who shows a promising future in the broadcasting, communication, and journalism profession.
Scholarships awarded

1 winner