ULTATEL Scholarship
1/31/2023
Submission Deadline
Explore Similar Scholarships
Location:
Grade Level:
ULTATEL is an authority in the field of Voice Over Internet solutions for many businesses of any scale. In line with its mission, it created a financial aid program to support students wishing to or undertaking studies in communication. It aims to assist a new generation of innovative professionals who will introduce fresh ideas in their field.
The grant is offered to high school seniors applying for college admission or those students pursuing degrees in communication fields. Prospective applicants are required to write an application letter and a short essay to gauge their suitability. In addition, though not mandatory, decent grades can also boost your chances of winning the grant..
ULTATEL helps young and ambitious professionals get a solid footing through various communication degrees. The financial aid may be used to cater for tuition fees, books, accommodation, and other academic-related expenses.
Key Information of ULTATEL Scholarship
Study Details
Area of Study
Communications
Computer Science
Cybersecurity
Dev Communications
Information Systems
Management and Technology
Mass Communications
Software Development
Web Development
Country of Study
United States
Scholarship Details
Intended Level of Study
Undergraduate
ULTATEL Scholarship Timeline
September 2022
Application Opening Date
Applications open on September 1.
January 2023
Submission Deadline
The submission deadline is on January 31.
May 2023
Awards Announcement Date
Winners are announced on May 20.
Scholarship Eligibility
To be eligible to apply, applicants must meet the following criteria.
Eligible Grade: High School Senior
Maximum Age: Any
Required GPA: Any
Geographic Eligibility: United States
Gender: Any
Race/Ethnicity: Any
Application Requirements
Here's what you need to submits besides your application.
How to ace the ULTATEL Scholarship
1
Prepare a compelling communication focussed essay
This is your chance to impress the communications company with your knowledge of the field and the businesses it supports. Craft a well-written 500-word essay emphasizing the dynamic changes in the communications industry and their effect on the business landscape.
2
Craft a convincing application letter
As there are many applicants, your application letter must stand out. Explain clearly your suitability for consideration and how the grant will help you achieve your career goals.
3
Reach out to previous winners
Many students and professionals have been beneficiaries of the scholarship grant. Reaching out to former successful applicants can help you gain more tips to help you win.
4
Consult a professional to review your application
The ULTATEL grant is highly competitive and there are many applicants each cycle. It can be beneficial to have your application screened for typos, grammar, and other mistakes. It may seem like a no-brainer, but such oversights may get your application tossed without consideration.
How the ULTATEL Scholarship is Judged
The grant favors students who are passionate about communication technologies. Prospective beneficiaries are selected based on a well-crafted essay that proposes cutting-edge solutions and improvements to current communication technologies.
Why We Love the ULTATEL Scholarship
Opportunity for on-the-job mentorship
As a successful applicant, you will be paired with a mentor in your field. This mentor may offer you an apprenticeship but most importantly help you build useful networks.
You build life-long friendships and powerful networks
You get to form life-long friendships and powerful networks with your mentors and peers. These networks will be very useful in your career.
Solid academic and hands-on experience
Through attending conferences and meetups, you will get exposed to more real-world applications in your field. These will complement your academic experience and prepare you for a fruitful career in communications.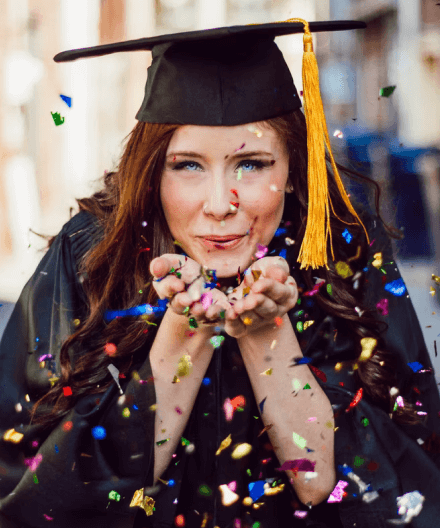 5 Facts About ULTATEL Scholarship
Awards of grants are based on merit
The award is offered based on merit, disregarding attributes such as gender, race, ethnicity, or sexual orientation.
The grant is versatile
The $2,500 grant can be used for non-tuition-related expenses including accommodation, food travel, and field-related expenses.
ULTATEL funds the scholarship
ULTATEL supports the grant and hopes to encourage the next generation of communication professionals to be innovative and ready to tackle modern-day challenges facing businesses in the field.
A prestigious award
The grant is prestigious, and former recipients have made significant contributions to their field and the world.
Mentors young professionals
In addition to offering them financial aid, the company provides mentorship opportunities by offering field training on-site and organizing boot camps and meetups.