Cyber Security Scholarship
5/31/2023
Submission Deadline
Explore Similar Scholarships
College Major:
Location:
Grade Level:
The Armed Forces Communications & Electronics AssociationEducational Foundation (ACFEA) creates multiple scholarship programs catering to different people. The Cyber Security Scholarship caters to students interested in cyber security, computer science, and other subjects allowing them the chance to pursue their desired undergraduate degree programs.
Any student from the U.S., regardless of gender, race, or ethnicity, can apply. Applicants must be enrolled or planning to enroll in a four-year undergraduate program at an accredited university or college. The winner will be awarded $5,000 to cover educational expenses. They must have a minimum GPA of 3.0 and submit an essay, recommendation letters, and their grade transcripts to qualify.
ACFEA is home to a diversity of such scholarships, which include four scholarships for STEM majors for which there is one common application. Scholars of this award have belonged to colleges such as Boston College and Montreat College.
Key Information of Cyber Security Scholarship
Study Details
Area of Study
Computer Science
Cybersecurity
Information Technology
Country of Study
United States
Scholarship Details
Intended Level of Study
Undergraduate
Cyber Security Scholarship Timeline
January 2023
Application Opening Date
Applications open on January 1.
May 2023
Submission Deadline
The submission deadline is on May 31.
Scholarship Eligibility
To be eligible to apply, applicants must meet the following criteria.
Eligible Grade: College Sophomore
Maximum Age: Any
Required GPA: 3
Geographic Eligibility: United States
Gender: Any
Race/Ethnicity: Any
Application Requirements
Here's what you need to submits besides your application.
Essay
Grade transcript
Recommendation letters
Short Answers
How to ace the Cyber Security Scholarship
1
Show your interest in cyber security
Since the name of the scholarship itself asks for a passion for cyber security, show how committed you are to such related fields. Elaborate on why you chose your specific major, how it has shaped your love for this field, and on all your achievements in it.
2
Secure a strong academic standing
The scholarship asks for an overall 3.0 GPA or higher which reflects how they're seeking academically and scholarly strong students. Maintain a solid hold of your grades and scores and keep them consistent.
3
Have two recommendations at hand
The application also requires two recommendations from faculty in the major of your study. Seek out potential professors that have taught you, observed your work closely, and know enough about you to write commendable recommendations. Let them know beforehand to avoid any delays.
4
Work on your short answers and essay
Short answers are a direct gateway to your individual thoughts and motivation to attain this scholarship. And since there is a word limit for them, be concise and plan out a rough draft for each which includes all necessary information. Put extra effort into your personal statement and clearly express how much working in cyber security intrigues you and aligns with your future aspirations.
How the Cyber Security Scholarship is Judged
Applicants are evaluated on multiple things, from their academic potential to the extent of their interest in STEM, especially cyber security, and their willingness to implement this passion in their career paths.
Why We Love the Cyber Security Scholarship
Focuses on unique fields
Cyber security is not a well-known field but this scholarship aims to extend support to students that aim to develop an ultimate career in it. It offers interested students the opportunity to achieve their academic and career goals.
Welcomes every gender and ethnicity
There are no specific requirements for age, gender, race, or ethnicity for this scholarship. Everyone is welcome to apply!
It is not limited to any school
There are no restrictions on the school of an applicant, they can be from any school as long as they're enrolled in a four-year undergraduate program.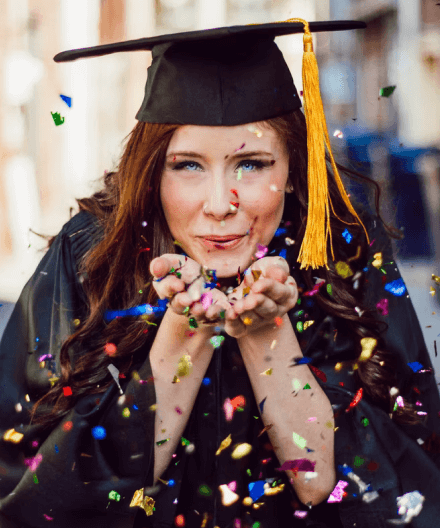 5 Facts About Cyber Security Scholarship
It requires a show of financial need
The application contains a short question-answer section that asks for a small summary of your financial need.
Funds are restricted to educational expenses only
Award funds can only be used for educational purposes, such as for tuition, books, supplies, and other equipment.
A resume can also be submitted
Apart from two recommendation letters, you have the option to submit an additional letter of recommendation or a resume.
ACFEA has been established since the US Civil War
ACFEA has been functioning for almost 70 years, with its roots dating back to the US Civil War.
ACFEA creates various educational opportunities
ACFEA has a variety of other scholarships for high school students, undergraduates, and graduates such as the Intel-AFCEA Scholarship.