Procter & Gamble STEM Scholarship
3/9/2023
Submission Deadline
Procter & Gamble (P&G) is an American multinational consumer goods corporation that was founded over 180 years ago by two brothers-in-law, William Procter and James Gamble. P&G now specializes in hygiene and personal care products.
In association with UNCF, P&G is helping students pursue a career in STEM by giving $5,000 in scholarships to undergraduate students every year. Procter & Gamble STEM Scholarship is awarded to United States citizens, nationals, and permanent residents. It is non-renewable and is open to undergraduate students of all ages.
Applicable majors include mathematics, architectural engineering, astronautical engineering, astrophysics, atmospheric science, biochemistry, bioengineering, biological science, biology, biomedical engineering, chemical engineering, chemistry, civil engineering, computer engineering, computer information systems, computer science, electrical engineering, engineering, industrial engineering, information systems, information technology, manufacturing, mechanical engineering, physics, STEM, software development, software engineering.
Key Information of Procter & Gamble STEM Scholarship
Study Details
Area of Study
Architectural Engineering
Astronautical Engineering
Astrophysics
Atmospheric Science
Biochemistry
Bioengineering
Biological Science
Biology
Biomedical Engineering
Chemical Engineering
Chemistry
Civil Engineering
Computer Engineering
Computer Information Systems
Computer Science
Electrical Engineering
Engineering
Industrial Engineering
Information Systems
Information Technology
Manufacturing
Mathematics
Mechanical Engineering
Physics
Science
Software Development
Software Engineering
Technology
Country of Study
United States
Scholarship Details
Intended Level of Study
Undergraduate
Procter & Gamble STEM Scholarship Timeline
February 2023
Application Opening Date
Applications open on February 9.
March 2023
Submission Deadline
The submission deadline is on March 9.
Scholarship Eligibility
To be eligible to apply, applicants must meet the following criteria.
Eligible Grade: College Freshman – Undergraduate
Maximum Age: Any
Required GPA: 3
Geographic Eligibility: United States
Gender: Any
Race/Ethnicity: Any
Application Requirements
Here's what you need to submits besides your application.
Recommendation letters
Essay
Short Answers
How to ace the Procter & Gamble STEM Scholarship
1
Start the application process right away
You should start the application process as soon as possible. This will allow you enough time to acquire all necessary documents, contact your referees or recommenders, complete all forms and work on your essay. Have everything organized and planned to avoid any last-minute complications.
2
Choice of references and early notifications
Your references or recommenders must be those who know you well enough to be willing to speak to your abilities and demonstrate why you make the perfect candidate for this scholarship. So, choose them wisely. Also, contact them and send them the required forms very early on to allow them enough time to complete them.
3
Essay objective and review
Your essay is your voice and the complete picture of your character, ambitions, and abilities. Answer the required questions carefully and make your piece concise and interesting, capturing your pursuit of your degree of choice. Tell the judges your story and what you hope to achieve. Stay focused and get a second or third eye review from your mentor or instructor.
4
Keep your grades up
This scholarship program is very competitive with only one winner. It is merit-based therefore only those with a GPA of 3.0 or higher have better chances of winning. So work hard on keeping your grades up and maintaining your GPA. Grades will be an indicator of how dedicated and serious you are.
How the Procter & Gamble STEM Scholarship is Judged
Applications are assessed based on grade transcripts, essays, recommendation letters, extracurricular activities, and application quality.
Why We Love the Procter & Gamble STEM Scholarship
Black male students are given preference
In the selection process, preference is given to African-American male students over others. This is to allow underrepresented black students, who demonstrate academic excellence to focus on their education with less financial burdens.
Students of all years may apply
College students in their first to fourth year can apply. The scholarship is not specific to students in a certain year of their study. The program values the importance of higher education and encourages students not to drop out due to the high expenses and student loans.
No restrictions on university choice
The scholarship can be used at any university in the United States, provided it is an accredited school allowing students to earn their degrees in whichever school they chose.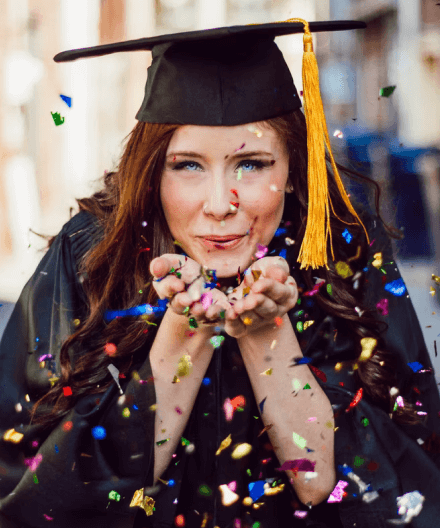 5 Facts About Procter & Gamble Scholarship
Only full-time students are eligible
This scholarship is granted only to students who are enrolled for full-time study at the university.
Applicants must attend a four-year university
To be eligible for this scholarship, applicants must be enrolled in an accredited four-year college or university.
Black male students are preferred
Black undergraduate applicants are given preference.
Procter & Gamble also offers STEM internships
College students can also apply for P&G's paid internship programs, to prepare themselves for a successful STEM career.
Programs are offered for neurodiverse individuals
P&G plans to promote the hiring of individuals on the autism spectrum and others who identify as neurodiverse people through its neurodiversity hiring program.