Trotter Project Scholarships
5/15/2023
Submission Deadline
Explore Similar Scholarships
College Major:
Grade Level:
The Trotter Project organization aims to promote food security and to support education in agriculture and cookery fields. Since its first version in 2017, the program has been giving three different scholarships to high school seniors or current college students with the desire to enroll in a U.S. accredited institution.
Each grant consists of a one-time $10,000 award. The Farmer Lee Jones Scholarship is given to agricultural students; the Homaro Cantu Scholarship is given to outstanding culinary arts, baking and pastry, or hospitality management students; and the Pursuit of Excellence Scholarship is given to incoming non-traditional students who demonstrate financial need.
The eligibility requirements are the same for the three scholarships and consist of an online application, where the candidate must submit a letter of recommendation, a grade transcript, a résumé about their community service, and a video expressing their interest and their qualities.
Key Information of Trotter Project Scholarships
Study Details
Country of Study
United States
Scholarship Details
Intended Level of Study
Undergraduate
Trotter Project Scholarships Timeline
March 2023
Application Opening Date
Applications usually open on March 1.
May 2023
Submission Deadline
The maximum term to submit the online application.
Scholarship Eligibility
To be eligible to apply, applicants must meet the following criteria.
Eligible Grade: High School Senior – College Freshman
Maximum Age: Any
Required GPA: 2.5
Geographic Eligibility: Any
Gender: Any
Race/Ethnicity: Any
Application Requirements
Here's what you need to submits besides your application.
Grade transcript
Recommendation letters
Present Work Experiences
Financial Information
Video Submission
How to ace the Trotter Project Scholarships
1
Complete all parts of the form
When you attend to apply, you will notice the form for this scholarship has a mandatory part and an optional part. Completing the optional part can make you a better candidate depending on your personal data, as there are some donors, who have priority with students with specific demographic characteristics.
2
Be honest
Having the opportunity to present yourself to the jury through a video is something that you cannot miss. Be honest, but also be strategic when presenting your ideas and showing how eager you are to be a fellow and expand your knowledge.
3
Follow all instructions
During your online application, read the instructions several times to make sure you don't overlook any details. For this application, specifically, an important indication is that the length of the video you send must not exceed three minutes.
4
Be prepared
Write in advance your reflections about what your goals are with the career you chose. This will be asked in the application form, and having it prepared in advance will save you time and worry.
How the Trotter Project Scholarships is Judged
The eligibility criteria are based on the commitment and the qualities the applicant shows in the video. This part of the process is an opportunity to demonstrate their uniqueness and their desire to pursue academic and personal excellence. In addition, the students must show their financial need and present a minimum GPA of 2.5.
Why We Love the Trotter Project Scholarships
The organization's investment
The Trotter Project is a nonprofit organization committed to creating and investing in programs to advance education opportunities, sustainable agriculture, and food security.
The organization offers more than one scholarship
An advantage of the Trotter Project scholarship program is that it offers more than one scholarship annually. Each one is aimed at a specific population group, which broadens the possibilities for young students interested in starting their university life.
The ease of application
The application process is really simple. The organization does not ask for documents that are difficult to obtain, which allows more people to be encouraged to participate.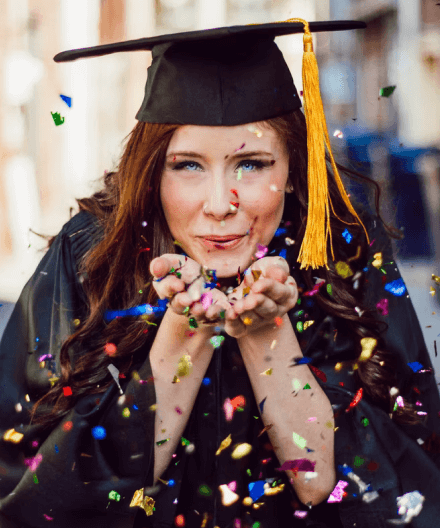 5 Facts about the Trotter Project Scholarship
No restrictions
The Trotter Project does not discriminate in any program or activity on the basis of race, color, religion, gender, age, national origin, disability, marital status, or any other protected class.
Interest in the local
One of the main objectives of the Trotter Project is to promote the distribution of locally produced food in restaurants and cafeterias.
A collaborative organization
The Trotter Project is a collaborative partner of the Illinois Farm to School Network.
The collective benefit
In addition to offering scholarships, the organization has a mentorship program that aims to connect farmers directly with chefs and restaurants. That benefits both parties.
The organization seeks funds to help students
Occasionally, the organization holds events that financially benefit funds for scholarships and educational and professional programs.