PanHellenic Scholarship Awards
$2,500–$10,000
Award Amount
1/31/2023
Submission Deadline
Explore Similar Scholarships
Location:
Demographic:
Grade Level:
The PanHellenic Scholarship Foundation offers grants to outstanding Greek American students of Hellenic upbringing. Thousands of students have benefitted from the grant and gone on to make a difference in their fields.
The foundation considers academic excellence as a key criterion when selecting applicants. It offers $250,000 worth of financial aid of between $2,500 to $10,000 to 40 students in need to complete their education and cover their expenses.
By offering financial aid, the foundation hopes to empower new generations of Hellenes to continue their scholarly pursuit. Additionally, by helping them achieve their academic goals, the foundation hopes to inspire these innovative youngsters to make a difference in the world.
Key Information of PanHellenic Scholarship Awards
Study Details
Country of Study
United States
Scholarship Details
Intended Level of Study
Undergraduate
Award Amount
$2,500–$10,000
PanHellenic Scholarship Awards Timeline
October 2022
Application Open Date
The applications will open in early October.
January 2023
Submission Deadline
The submission deadline is on January 31.
April 2023
Award Announcement Date
Successful applicants are notified usually in April.
Scholarship Eligibility
To be eligible to apply, applicants must meet the following criteria.
Eligible Grade: Undergraduate
Maximum Age: Any
Required GPA: 3.5
Geographic Eligibility: United States
Gender: Any
Race/Ethnicity: Hellenic
Application Requirements
Here's what you need to submits besides your application.
Essay
Portfolio
Grade transcript
How to ace the PanHellenic Scholarship Awards
1
Demonstrate service leadership in your community
You already have impeccable grades, but so do other applicants. To stand out in the competitive selection process, you need to show your passion for working in your community. List the extracurricular positions you have held and the impact you made.
2
Obtain favorable personal reference letters
Honest letters of reference from notable connections can strengthen your application. Obtain personal, academic, and professional references.
3
Craft a compelling essay including your biography
In your essay, describe the passion and the drive that motivates you to study in your chosen field. Explain how getting your degree as assisted by the grant will help you make a difference in your chosen field. Do not forget to include a short autobiography to give the selection panel some background about yourself.
4
Prepare a truthful financial need analysis
Ensure that in your budget, you include an itemized, detailed but justifiable breakdown of your financial need. For each item, include a summary of how the funds will be effectively used to cover academic-related expenses.
How the PanHellenic Scholarship Awards is Judged
The PanHellenic Scholarship foundation only considers Greek American undergraduate applicants of Hellenic descent. It favors academic excellence, and applicants must have a GPA of 3.5 or higher. When applying, students are required to write an essay and provide a portfolio of achievements alongside their grade transcript.
Why We Love the PanHellenic Scholarship Awards
Ongoing mentorship to successful applicants
Successful recipients are paired with a mentor in their field of study, with whom they meet semi-annually.
A chance to participate in alumni activities
With a vast alumni network, participants get the opportunity to engage in life-long fellowships with past recipients. They get to participate in alumni activities and develop life-long friendships with their peers and mentors.
Quarterly publication to share experiences and achievements
Participants get to check in with the PanHellenic Quarterly where they talk about their academic experiences in their field of study and share individual and group achievements.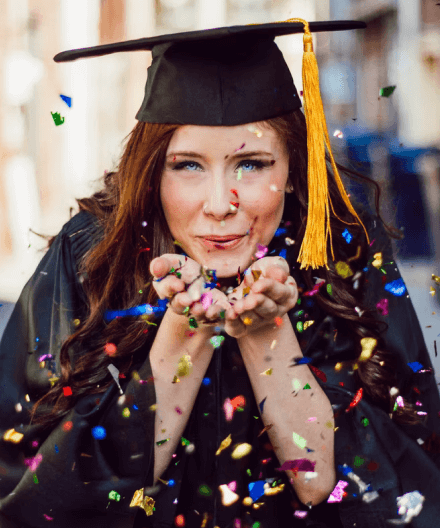 5 Facts About PanHellenic Scholarship Awards
Grant awards are based on merit
The PanHellenic Scholarship Foundation encourages applications from all eligible candidates and awards grants based on merit, considering an individual's academic achievements and impeccable community service.
Meaningful support for students with financial need
The foundation offers grants from $2,000 to $10,000 to students with a demonstrated need for financial aid to support their academic pursuit, with the funds helping to cover food, accommodation, tuition fees, and other academic-related expenses.
Career boost by connecting with mentors
By being paired up with mentors, who are former beneficiaries, students can gain meaningful career insights by being trainees in their mentors' institutions and receiving valuable advice that can help them immensely as they start their professional careers.
Scholarships are only awarded once per student
To continue providing meaningful financial aid and support to the top 1% of Hellenic Greek American students, applicants are eligible for the grant only once per student.
A PanHellenic scholarship is prestigious
With vast alumni, who have made significant contributions to their fields and the world, being a PanHellenic scholar carries prestige as successful applicants are selected from the best in a vast pool of applicants each year.