Eli Lilly & Company Make Life Better Scholarship Program
2/28/2023
Submission Deadline
Explore Similar Scholarships
College Major:
Grade Level:
Eli Lilly & Company is a pharmaceutical healthcare company headquartered in Indianapolis, Indiana. The main aim of the organization is to manufacture and distribute life-changing medicines to those who need them most. The company always strives to find new ways of managing diseases and giving back to the community through philanthropy and volunteerism.
The Eli Lilly & Company Make Life Better Scholarship Program was developed by Eli Lilly & Company in partnership with the United Negro College Fund (UNCF). This scholarship program provides awards to college sophomores who are pursuing science, engineering, and mathematics (STEM)-related courses. The scholarship is open in four states in the United States: Illinois, Indiana, Kentucky, and Ohio.
The Scholarship winners are awarded a sum of $10,000 per academic year. This program prioritizes African American citizens, Latinx, and minority women taking up STEM subjects. This scholarship award can be renewed in the junior and senior years if the recipients continue to meet eligibility requirements.
Key Information of Eli Lilly & Company Make Life Better Scholarship Program
Study Details
Area of Study
Engineering
Mathematics
Science
Technology
Country of Study
United States
Scholarship Details
Intended Level of Study
Undergraduate
Eli Lilly & Company Make Life Better Scholarship Program Timeline
August 2022
Application Open Date
The application opens in August.
February 2023
Submission Deadline
The deadline for submissions is on February 28.
May 2023
Award Announcement Date
Applicants will be notified of their results via email by the end of May.
Scholarship Eligibility
To be eligible to apply, applicants must meet the following criteria.
Eligible Grade: College Sophomore
Maximum Age: Any
Required GPA: 3.0
Geographic Eligibility: Illinois, Indiana, Kentucky, Ohio
Gender: Any
Race/Ethnicity: Any
Application Requirements
Here's what you need to submits besides your application.
Essay
Grade transcript
Recommendation letters
Financial Information
How to ace the Eli Lilly & Company Make Life Better Scholarship Program
1
Research the scholarship provider
It is important that you do a little digging on the scholarship awarding body. Getting familiar with their mission, vision, and their motivation to give the scholarship will help you tailor your essay to appeal to them.
2
Demonstrate, don't just tell
Instead of just plainly stating your experiences or achievements, try to paint a vivid picture for your reviewer. For example, explain leadership roles you have taken up in the past and their impact.
3
Have someone else review your essay
A fresh pair of eyes can be very instrumental in flagging mistakes you might have missed. Therefore, get a teacher, mentor, or even a friend to read your essay and offer their feedback.
4
Start your application early
Start the application process early to avoid missing the deadline. For instance, you should contact your referee early enough to give them enough time to work on your recommendation letter.
How the Eli Lilly & Company Make Life Better Scholarship Program is Judged
Applicants are judged based on the quality of their essays and the strength of their recommendation letters. Additionally, supporting documents such as the applicant's grade point average (GPA) and proof of financial need are used to determine one's suitability for the scholarship.
Why We Love the Eli Lilly & Company Make Life Better Scholarship Program
It is a need-based scholarship
One of the significant benefits of the Scholarship is that it is intended for students who are most in need of funding for their college education.
Opportunity for minority students
The Scholarship gives preference to students from minority communities interested in pursuing STEM subjects, which is commendable given the underrepresentation of these groups in STEM.
The scholarship is renewable
The scholarship may be renewed in the junior and senior years for college sophomore students who continue to meet eligibility criteria.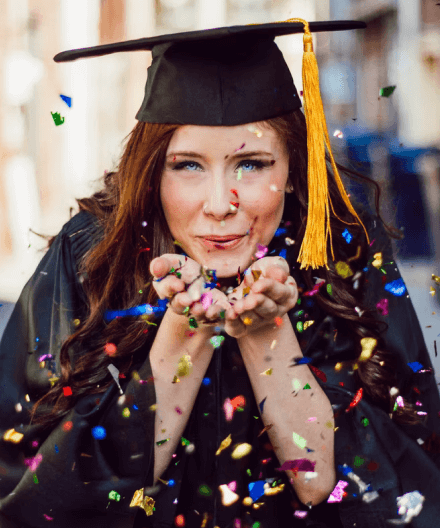 5 Facts About Make Life Better Scholarship Program
Eli Lilly & Company has 35,000 employees
The scholarship's sponsor, Eli Lilly, is a large pharmaceutical company with more than 35,000 employees around the world.
Required residency status
To be eligible for the scholarship, you must be a U.S. citizen, national, or permanent resident.
Applicants should complete FAFSA form
All application entries should have completed the Federal Student Aid (FAFSA) application and have a demonstrated unmet and verified financial need.
Letter of recommendation should be submitted separately
Applicants should not submit their recommendation letters as attachments to their own applications but rather through the Scholarship website.
Ways to donate to the scholarship
You can donate to support the UNCF scholarship movement through their official website. Your donation helps impact over 60,000 students in more than 1,100 learning institutions.