The Ohio Means Science (OHMS) STEM Scholars Program
$5,000–$10,000
Award Amount
4/22/2023
Submission Deadline
Explore Similar Scholarships
College Major:
Location:
Grade Level:
The Ohio Means Science (OHMS) STEM Scholars Program is for 15 bright students with financial needs pursuing their first bachelor's degrees in STEM courses at the Ohio State University. Recipients of the OHMS STEM Scholars Program receive a scholarship of up to $10,000 per year ($5,000 per semester) for up to two years.
The OHMS Scholars Program aims to grow the national and regional pool of well-trained STEM professionals by supporting the educational needs of bright low-income students.
The National Science Foundation (NSF) sponsors this scholarship through annual grants. NSF is an independent federal agency created by Congress in 1950 to promote science's progress and advance national health, prosperity, and welfare.
Key Information of The Ohio Means Science (OHMS) STEM Scholars Program
Study Details
Area of Study
Engineering
Mathematics
Science
Technology
Country of Study
United States
Specific Schools
The Ohio State University
Scholarship Details
Intended Level of Study
Undergraduate
Award Amount
$5,000–$10,000
The Ohio Means Science (OHMS) STEM Scholars Program Timeline
November 2022
Application Opening Date
Applications open on November 1.
April 2023
Submission Deadline
The submission deadline is on April 22.
Scholarship Eligibility
To be eligible to apply, applicants must meet the following criteria.
Eligible Grade: High School Graduate – Undergraduate
Maximum Age: Any
Required GPA: 2.5
Geographic Eligibility: Ohio
Gender: Any
Race/Ethnicity: Any
Application Requirements
Here's what you need to submits besides your application.
Recommendation letters
Financial Information
How to ace the The Ohio Means Science (OHMS) STEM Scholars Program
1
Include recommendation forms with your application
You must submit two recommendation forms as part of the application process. Please refer to the reference writing guide on the scholarship website and share it with the people you've chosen to write the recommendations.
2
Show proof of need for financial aid
Submit a duly filled FAFSA and follow the online instructions. The program will use this to determine your Pell eligibility since only pell-eligible students can apply for the scholarship.
3
Ensure your application is complete before submission
Once you've completed filling in your application form, have someone like a teacher or career counselor review it in detail to ensure it's complete and correctly done. Such minor anomalies can prevent you from acing this scholarship.
4
Adhere to verification documents required
If you graduated high school in the U.S. in the last two years, your GPA must be 2.5. If you're applying past two years of being in high school or didn't attend high school in the U.S., you'll submit a third recommendation letter alongside the other two, confirming your past academic grades.
How the The Ohio Means Science (OHMS) STEM Scholars Program is Judged
The scholarship committee will focus on your Pell eligibility, complete application, recommendation letters, and citizen status to determine who gets the scholarship.
Why We Love the The Ohio Means Science (OHMS) STEM Scholars Program
You can use the amount for more than tuition
As a recipient, you can use the money they receive to pay for expenses other than tuition. You can use it to help with housing, meal plans, computers, or textbooks.
Program may consider costs arising from childcare
If you're a parent, the program may include any costs arising from childcare to the overall grant as long as the Financial Aid Office validates them.
Avails networking and career-building opportunities
Besides the grant, the scholarship program has opportunities to meet and work with scientists at Ohio State Newark, Columbus campus, and in industry and non-profits in Central Ohio.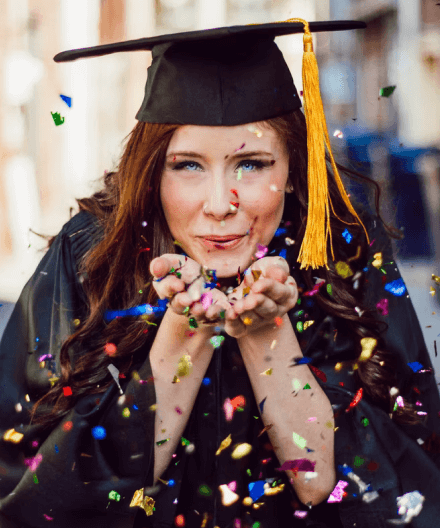 5 Facts About Ohio Means Science Stem Scholars Program
Covers your unmet needs up to $10,000
The scholarship covers your unmet financial needs for up to $10,000.
Aims to increase the pool of talent
The scholarship program aims to increase the regional and national pool of well-trained professionals in the STEM fields.
Only those with strong desire will win
The strongest applicants will have an established record of interest/participation in STEM, and letters of support will be critical.
Scholars benefit from student support services
As a scholarship recipient, you'll engage in STEM enrichment activities and supportive services at Ohio State Newark before moving to the Ohio State Columbus campus for degree completion.
Access to career building and internship opportunities
In addition to the grant and support services, you'll participate in undergraduate research and will have access to optional summer research internships.