OPRA Foundation Scholarship
5/11/2023
Submission Deadline
Explore Similar Scholarships
College Major:
Location:
Grade Level:
The OPRA Foundation Scholarship annually awards grants to students and professionals majoring in parks, recreation, and leisure studies in Ohio-approved institutions. The value of the scholarships is $1,000, and they're given to two lucky students majoring in parks/law enforcement, students in parks and recreation that exemplify the future of our profession, and those majoring in all aspects of recreation studies.
The OPRA Foundation administers the scholarship and is the fundraising ally of the Ohio Parks and Recreation Association (OPRA), which undertakes research, educates critical audiences, and collaborates with allied partners to further the cause of public parks and recreation.
The OPRA Foundation, on its part, is a nonprofit, public interest organization representing over 2,050 professionals and citizen board members striving to provide quality park and recreational facilities and opportunities for all Ohioans while protecting and preserving Ohio's natural resources.
Key Information of OPRA Foundation Scholarship
Study Details
Area of Study
Law Enforcement
Parks
Recreation
Country of Study
United States
Scholarship Details
Intended Level of Study
Undergraduate
Vocational/Technical School
OPRA Foundation Scholarship Timeline
February 1, 2023
Application Opening Date
Applications usually open in early February.
May 11, 2023
Submission Deadline
The deadline for applications is in May.
Scholarship Eligibility
To be eligible to apply, applicants must meet the following criteria.
Eligible Grade: Undergraduate
Maximum Age: Any
Required GPA: 2.5
Geographic Eligibility: Ohio
Gender: Any
Race/Ethnicity: Any
Application Requirements
Here's what you need to submits besides your application.
Essay
Present Work Experiences
Recommendation letters
Grade transcript
How to ace the OPRA Foundation Scholarship
1
Make detailed presentation of your work experience
One of the areas of evaluation for this scholarship is a detailed résumé. So ensure it includes vital details like your education, employment, internships, honors, achievements, and community service.
2
Submit a well-written and riveting essay
The other critical point of evaluation is your essay submission. Take time to develop it and ensure you include details of your career aspirations, and reasons for choosing a career in parks, recreation, or law enforcement, then finish by highlighting leadership initiatives and community engagements.
3
Share your official grade transcripts
Academic prowess is critical to acing this scholarship because you must have a minimum GPA of 3.0. In addition, you must have at least 30 credit hours total, with 12 in your major.
4
Be enrolled at an Ohio-approved institution
You must be enrolled in a degree program relevant to parks, recreation, and leisure studies at an Ohio-approved college or university.
How the OPRA Foundation Scholarship is Judged
Besides your academics and proof of enrollment, the selection committee will focus on your resume and essay to reach the final decision.
Why We Love the OPRA Foundation Scholarship
Supports education for students
This scholarship encourages and supports students seeking to further their education in parks, recreation, and leisure studies.
Any U.S. citizen is eligible
If you're a U.S. citizen, you're eligible for this scholarship regardless of race and gender as long as you're resident in Ohio.
Offers three annual academic scholarships
The program provides three academic scholarships to undergraduate and graduate students to further their education and advance their careers.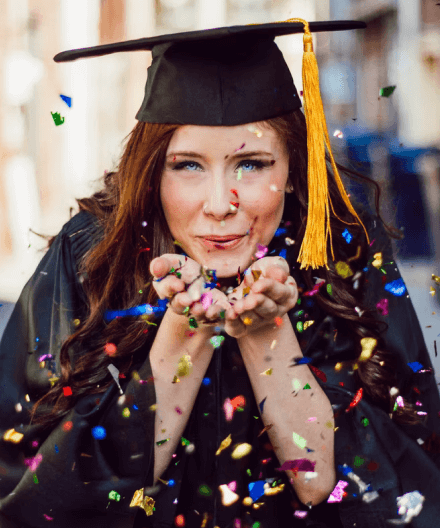 5 Facts About OPRA Foundation Scholarship
OPRA Foundation administers the scholarship
OPRA Foundation, which falls under OPRA, a nonprofit member organization for park and recreation professionals, administers and manages the scholarship program.
The scholarship is an annual award
This program is offered annually.
There are scholarships for conferences and tradeshows
Besides the academic scholarships, there are scholarships to cover conference fees and lodging to attend the OPRA Conference & Trade Show.
OPRA volunteer requirements for scholarship recipients
If you're a scholarship recipient, you must volunteer for OPRA Foundation activities at the OPRA Conference. You'll be informed of the details and contact a volunteer coordinator.
For Ohio institutions only
Applicants must be enrolled at colleges or universities in Ohio and be employed in Ohio by a park and recreation agency or related field.