In-State Foundation in Excellence Scholarship
2/1/2023
Submission Deadline
Explore Similar Scholarships
Location:
Grade Level:
The University of Alabama provides several scholarships and grants for outstanding and eligible students from all over the globe and in various disciplines. One of them is the In-State Foundation in Excellence Scholarship.
The goal of the In-state Foundation in Excellence Scholarship is to offer financial aid to Alabama residents who just graduated high school and have excelled in both academic and extracurricular endeavors. Applicants must demonstrate academic excellence, have a GPA of 3.5, and be enrolled in the University of Alabama as full-time freshmen.
The award is worth $9,000 and is granted to one deserving student. Academic honors and high school GPA, leadership skills, voluntary activities, extracurricular, jobs, and non-academic accolades are all taken into consideration. The scholarship award is open to all majors. Applicants are notified two weeks after their admission.
Key Information of In-State Foundation in Excellence Scholarship
Study Details
Country of Study
United States
Specific Schools
The University of Alabama
Scholarship Details
Intended Level of Study
Any
In-State Foundation in Excellence Scholarship Timeline
January 2023
Application Opening Date
Applications open on January 1.
February 2023
Submission Deadline
The submission deadline is on February 1.
March 2023
Awards Announcement Date
The Winner will be announced in March.
Scholarship Eligibility
To be eligible to apply, applicants must meet the following criteria.
Eligible Grade: High School Senior
Maximum Age: Any
Required GPA: 3.5
Geographic Eligibility: Alabama
Gender: Any
Race/Ethnicity: Any
Application Requirements
Here's what you need to submits besides your application.
Standardized Test Scores
Grade transcript
How to ace the In-State Foundation in Excellence Scholarship
1
Apply for the university's admission early
The admission application is integrated with the scholarship application. Therefore, to be eligible for the scholarship, you must complete the University of Alabama admissions application and upload every other related document early.
2
Maintain integrity throughout the application process
You must provide accurate information about yourself in every field. The scholarship application will be rejected and the award revoked in the case that any false information is found.
3
Do some research on the scholarship program
You can discover specifics regarding the scholarship program and the university's enrollment standards by conducting qualitative research about it. Ask questions as a result.
4
Review your application before submitting it
We advise you to carefully review your application before submitting it because modifications cannot be made after submission, all necessary information must be provided precisely.
How the In-State Foundation in Excellence Scholarship is Judged
Applicants, who meet the deadline for submitting their applications and all required documentation, are judged comprehensively on the educational and extracurricular data they included on their admission application.
Why We Love the In-State Foundation in Excellence Scholarship
No essay requirement
The scholarship requirements don't include you writing or submitting an essay. Your grade transcripts and other related documents are what is required.
Proof of financial need not required
You are not required to provide evidence of your financial necessity. The scholarship will be granted to you regardless of your financial need.
Application for other UA scholarships is allowed
As long as you meet the requirements, you can apply for other scholarships that the University of Alabama offers to freshmen. If you qualify for both, you will receive the highest scholarship award.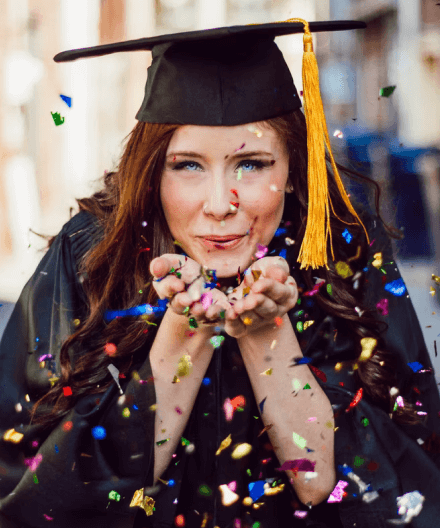 5 Facts About In-State Foundation in Excellence Scholarship
No age restrictions apply
There are no age restrictions on the scholarship application.
A minimum GPA is required
To qualify for the scholarship, you must have a minimum high school GPA of 3.5.
No restrictions on course of study
There is no restriction on the course of study eligible for the scholarship. All courses are eligible for scholarship application.
Alabama is the state of study
You cannot apply for the scholarship if you are not a resident of Alabama. The scholarship is only available to residents of Alabama.
Scholarship is available to high school graduates
High school graduates and incoming freshmen, who will shortly enroll as undergraduates at the University of Alabama, are eligible to apply for the scholarship.