Steel Intern Scholarships
$7,500–$12,000
Award Amount
10/3/2023
Submission Deadline
Explore Similar Scholarships
Location:
Grade Level:
The Association for Iron and Steel Technology (AIST) Foundation gives annual awards of $7,500 and $12,000 to 40 talented and dedicated undergraduate and graduate students. The award aims to encourage students to pursue a career in the iron and steel industry. Applicants are expected to have a commitment to a paid summer internship at a North American steel-producing company or steel-related company during the summer.
The scholarship is open to citizens of the U.S., Canada, or Mexico who are currently enrolled in a four-year program at an accredited North American university. It is open to students majoring in engineering, engineering technology, computer science, data science, safety, or industrial hygiene with a minimum GPA of 2.5 on a 4.0 scale.
The application process includes an online application that requires you to submit your résumé, university transcript, an essay on why you are interested in pursuing a career in the steel industry, your career goals, and how your skills could contribute to the industry. Applicants are also required to send at least one recommendation letter from a professional familiar with the student's interest or work. Winners will receive a $7,500 scholarship, with top-scoring applicants being awarded the $12,000 Premier Intern Scholarship.
Key Information of Steel Intern Scholarships
Study Details
Area of Study
Computer Science
Data Science
Engineering
Engineering Technology
Country of Study
United States
Scholarship Details
Intended Level of Study
Undergraduate
Postgraduate
Award Amount
$7,500–$12,000
Steel Intern Scholarships Timeline
August 2023
Applications open
Applications open around July. Visit the website to apply.
October 3, 2023
Applications deadline
The submission deadline is in mid-September.
December, 2023
Winners Announced
Winners will be announced in December for the academic year.
Scholarship Eligibility
To be eligible to apply, applicants must meet the following criteria.
Eligible Grade: Undergraduate – Postgraduate
Maximum Age: Any
Required GPA: 2.5
Geographic Eligibility: Canada, Mexico, United States
Gender: Any
Race/Ethnicity: Any
Application Requirements
Here's what you need to submits besides your application.
Essay
Recommendation letters
How to ace the Steel Intern Scholarships
1
Get a stellar recommendation
You are required to submit two letters of recommendation. The letters can be from a professional or academia. The letters should talk about your commitment and interest in the steel industry and must be submitted by the author to lwharrey@aist.org.
2
Review your personal essay before submission
Your essay should focus on explaining your professional goals and showing how your skills would be useful to the industry. Ensure your essay does not exceed two pages and has no grammatical or spelling errors.
3
Avoid being disqualified
Although you can find your own internship, to avoid being disqualified, the AIST foundation has to approve the company, do not accept an internship offer outside the industry, or reject an accepted offer of internship from within the program.
4
Prepare your resume
Before applying, make time to properly prepare your resume and highlight your experiences and skills you believe would be of use. Also show what extracurricular and leadership activities you are involved in.
How the Steel Intern Scholarships is Judged
Applicants are judged based on: interest in the steel industry — 35%, recommendation letters — 30%, grades — 20%, and extracurricular activities — 15%.
Why We Love the Steel Intern Scholarships
Paid Internship
In addition to the $7,500 or $12,000 scholarship, AIST Foundation Steel Intern Scholars will receive a paid internship at a North American steel company. Staff of the AIST Foundation helps match the scholarship recipients with a company that suits their needs and location preferences.
Learning opportunity
Interns are not just asked to get coffee. The opportunity gives them a chance to experience first-hand what the steel industry has to offer, work with mentors, and actively contribute to the plant's operational success.
Premier intern scholarship
The top-scoring applicant will be awarded the Premier Scholarship, a one-year US$12,000 scholarship.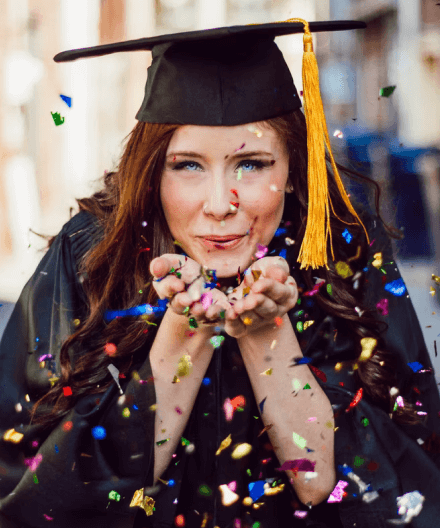 5 Facts About the AIST Steel Intern Scholarship
AIST Foundation awards more than $750,000 annually
Through its various scholarship programs, the AIST's foundation offers scholarships in four main categories, some of which include opportunities for internships.
Member Chapter Scholarships
The AIST has 21 Local Member Chapters which account for more than 43 scholarships issued on an annual basis to qualified individuals within their local areas, awarding between $500–$20,000 in scholarships.
AIST Foundation
The AIST Foundation aims to ensure the iron and steel industry will have qualified engineers and scientists in the future. To achieve this, the foundation funds scholarships, internships, training programs, events, and contests for students.
Faculty grants and programs
The AIST foundation also offers grants and awards to faculty members and professors that are focused on the iron and steel industry.
Association for Iron & Steel Technology
Founded in 2004, the Association for Iron & Steel Technology (AIST) is a non-profit organization dedicated to promoting the international iron and steel industry.