Cory L. Richards Memorial Scholarship Program
5/15/2023
Submission Deadline
Explore Similar Scholarships
College Major:
Location:
Grade Level:
Sponsored by the Guttmacher Institute, the scholarship supports full-time or part-time graduate study at an accredited institution in the United States. The scholarship honors Cory L. Richards who worked at the Guttmacher Institute for over four decades. He was passionate about mentoring and supporting future leaders.
The $15,000 Scholarship is awarded to two deserving graduate students. In awarding the scholarship, students who have proved financial need are given priority.
Only applicants pursuing a master's degree in public health or public policy are eligible to apply. It is a one-time educational expense scholarship that cannot be sought again. Previous awardees are not eligible to re-apply.
Key Information of Cory L. Richards Memorial Scholarship Program
Study Details
Country of Study
United States
Scholarship Details
Intended Level of Study
Postgraduate
Cory L. Richards Memorial Scholarship Program Timeline
March 2023
Application Opening Date
Applications usually open in March.
May 2023
Submission Deadline
The application deadline is in May.
July 2023
Date of Award Announcement
Winners of the scholarship are announced in July by the Guttmacher evaluation committee.
Scholarship Eligibility
To be eligible to apply, applicants must meet the following criteria.
Eligible Grade: Graduate – Postgraduate
Maximum Age: Any
Required GPA: 3
Geographic Eligibility: United States
Gender: Any
Race/Ethnicity: Any
Application Requirements
Here's what you need to submits besides your application.
Grade transcript
Present Work Experiences
Essay
How to ace the Cory L. Richards Memorial Scholarship Program
1
Don't rush the application process
Make a checklist of the application requirements and follow through. You can effectively do this by starting the application process early. This would enable you to review your application repeatedly and submit an application that is at par with the expectations.
2
Do the "optional" work always
To stand out from the crowd, it is important you go over and beyond what is compulsory. Ensure you fill out the optional boxes as well.
3
Leverage on your unique traits and experiences
You must identify your unique traits, experiences, and skillset gotten from such and then match them with the scholarship requirement. Your experience in leadership and community participation should also be highlighted.
4
Create an accomplishment-based résumé
While describing your work experience and leadership/community participation, ensure you focus more on what you accomplished. Cut out unnecessary information that doesn't show the results you achieved. This in itself can make you stand out as a doer, rather than a bystander.
How the Cory L. Richards Memorial Scholarship Program is Judged
Applicants are judged based on a strong academic record, work experience, leadership, and participation in school and community activities. Three things that stand out here are an academic background that is clearly beyond average, service to society, and proven passion in public policy or public health, relating to sexual and reproductive health and rights.
Why We Love the Cory L. Richards Memorial Scholarship Program
The application process is non-discriminatory
Applicants are evaluated without any bias to their race, color, creed, religion, sexual orientation, age, gender, disability, or country of origin.
The scholarship is free and fair
The fact that past recipients are exempted from reapplying allows others to apply and benefit from the scholarship.
The priority on financial need is commendable
The Cory L. Richards Memorial Scholarship prioritizes those in need of financial assistance. This accomplishes the original goal of the financing and improves the situation of those who require it.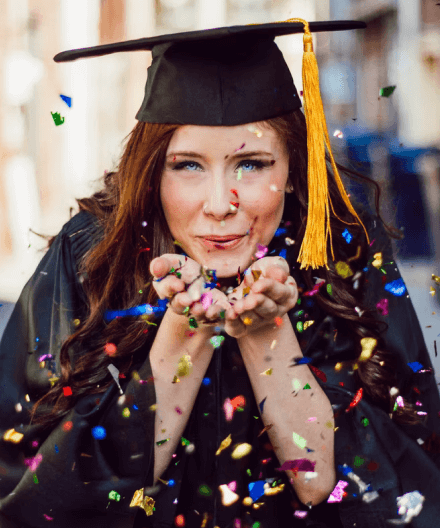 5 Facts About Cory L. Richards Memorial Scholarship Program
The United States is the country of study
Applicants must be pursuing a master's degree in public policy in the United States. There is no restriction to the school, however, it must be in the United States.
The geographic eligibility is the United States
As much as applicants are not restricted based on country of origin, only those residents in the US can benefit from the scholarship.
There is a stipulated minimum GPA
Applicants must have a minimum grade point average of 3.0 on a 4.0 scale (or its equivalent) to qualify for the scholarship.
Successful and unsuccessful applicants are usually notified
In July, Scholarship America will contact all rejected candidates, while the Guttmacher evaluation team will contact the finalists.
Unsuccessful applicants can reapply
Unsuccessful applicants can reapply provided they are not previous Cory Richards Scholars and they meet the eligibility requirements.