Shumaker Diversity Scholarships
8/1/2023
Submission Deadline
Explore Similar Scholarships
College Major:
Location:
Grade Level:
The Shumaker, Loop & Kendrick, LLP is committed to promoting diversity among attorneys and other professionals and believes that having staff members with diverse backgrounds is important in providing quality legal services and a productive working environment for team members.
Shumaker Diversity Scholarship is offered by Shumaker, Loop & Kendrick, LLP to contribute to the diversity of their firm by recruiting, retaining, and promoting various attorneys. The award is $7,500 offered to one or two law students who demonstrate academic excellence.
The scholarship is awarded to students who are enrolled in an ABA-accredited law school and have participated in the firm's summer associate program. Applicants must demonstrate leadership abilities and community involvement. Winners receive the award after the completion of the firm's summer associate program.
Key Information of Shumaker Diversity Scholarships
Study Details
Country of Study
United States
Specific Schools
ABA accredited law schools
Scholarship Details
Intended Level of Study
Undergraduate
Postgraduate
Shumaker Diversity Scholarships Timeline
May 2023
Applications Opening Date
Applications open on May 1.
August 2023
Submission Deadline
Applications close on August 1.
Scholarship Eligibility
To be eligible to apply, applicants must meet the following criteria.
Eligible Grade: College Freshman – Undergraduate
Maximum Age: Any
Required GPA: Any
Geographic Eligibility: Ohio, United States
Gender: Any
Race/Ethnicity: Any
Application Requirements
Here's what you need to submits besides your application.
Grade transcript
Essay
Recommendation letters
Present Work Experiences
How to ace the Shumaker Diversity Scholarships
1
Review your application
Ensure all information required in the application form is filled. Incomplete applications will not be considered for the scholarship.
2
Apply early
The early application gives the scholarship board enough time to catch up on you.
3
Stay authentic
Your essay should portray your skills and abilities. It should demonstrate your commitment to law and how your studies affect your work and help you reach your goals and career objectives. Seek guidance from professionals, outline your points of discussion, and stay concise and to the point.
4
Work on your recommendation letter
Get a trusted faculty member or teacher to write a well-recommended letter for you. Preferably someone you have worked with to present your skills and work properly. Approach them early to allow them time to work on it.
How the Shumaker Diversity Scholarships is Judged
Applicants must be citizens of the United States and have past work experience. The scholarship essay will be judged based on uniqueness, creativity, and grammatical accuracy.
Why We Love the Shumaker Diversity Scholarships
Career opportunity
The program offers recipients of the award professional training. Also, exceptional graduates are easily recruited.
Commitment to offering their clients the best
They offer a total package of quality, experience, value, and responsiveness to servicing the legal needs of a client.
Impacting communities positively
Shumaker, Loop & Kendrick, LLP has a long history of community support. They firmly believe in giving back to the community they serve.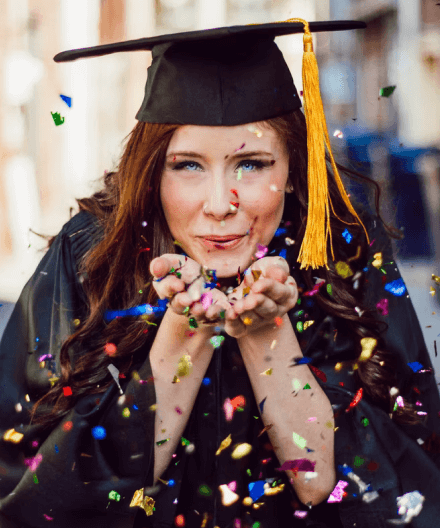 5 Facts About the Shumaker, Loop & Kendrick, LLP
Founded in 1925
Shumaker, Loop & Kendrick, LLP was established in 1925 and has been making a difference in the legal industry ever since.
They have 10 different locations
They have 10 locations established in the United States with over 500 employees.
Member of GlobalAdvocaten
Shumaker is a member of Globaladvocaten, an international network of leading law firms founded in 1990.
Supporters of diversity
They are supporters of diversity across all legal endeavors.
Participating in the firm's associate program
Applicants who participated in the firm's associate program have an edge in winning the scholarship award.