Jay Charles Levine Scholarship
2/21/2023
Submission Deadline
Explore Similar Scholarships
Location:
Grade Level:
United Negro College Fund (UNCF) was established in 1944 and has grown to become the country's largest and most effective private sponsor of minority group scholarships. The Jay Charles Levine Scholarship is one of UNCF's need-based scholarship programs. All students are welcome to apply for this scholarship program as long as they are full-time students enrolled in a UNCF member school in the Michigan area and meet all other eligibility criteria.
The goal of UNCF is to establish a solid, widely renowned network of underrepresented students. Through different programs, the UNCF awards more than 10,000 scholarships to more than 1,100 universities across the country each year. Applicants are selected based on their academic accomplishments and competence, with financial need playing a minor role in the decision.
The Jay Charles Levine Scholarship program provides resourceful and talented students with access to a conducive and enlightening educational environment, as well as mentoring and counseling towards lifelong opportunities outside of college. Scholarships worth a total of $11 million were awarded to students in the foundation's top five cities: New York City, Atlanta, Chicago, Philadelphia, and Washington, DC.
Key Information of Jay Charles Levine Scholarship
Study Details
Country of Study
United States
Specific Schools
UNCF Affiliated
Scholarship Details
Intended Level of Study
Undergraduate
Jay Charles Levine Scholarship Timeline
October 2022
Application Opening Date
Applications open on October 25.
February 2023
Submission Deadline
The submission deadline is on February 21.
April 2023
Awards Announcement Date
The winner(s) will be announced in April.
Scholarship Eligibility
To be eligible to apply, applicants must meet the following criteria.
Eligible Grade: College Freshman
Maximum Age: Any
Required GPA: 2.75
Geographic Eligibility: Michigan
Gender: Any
Race/Ethnicity: Any
Application Requirements
Here's what you need to submits besides your application.
Essay
Recommendation letters
Grade transcript
How to ace the Jay Charles Levine Scholarship
1
Make contact with previous winners
The scholarship has a huge alumni base, as shown by the UNCF website. You could try to approach them, particularly those who live close by and ask for guidance and suggestions on how to improve your application and, ultimately, win the scholarship.
2
Choose a topic that inspires you
Your personal statement is important since it allows the scholarship committee to get a deeper understanding of you. Writing about topics you're interested in will have a higher impact than writing about topics you're unfamiliar with.
3
Differentiate yourself from others
Writing a personal statement of career interest is one of the criteria included in the application. You may take advantage of this by stressing your strengths, which will help you stand out from the crowd.
4
Check for errors via proofreading
Double-check your application until you are satisfied with it. When you're done, have someone else go through it to see if there are any errors you overlooked. Having a second or third eye review is always advisable.
How the Jay Charles Levine Scholarship is Judged
Applicants are selected based on their academic accomplishments and competence, with financial need playing a minor role in the decision. Applicants are expected to be engaged in a college-going culture, where college is not an anomaly, but rather an expectation, with the assumption that all students can achieve this objective, and they are also expected to know how to make key judgments throughout their education journey.
Why We Love the Jay Charles Levine Scholarship
UNCF is invested in their scholars' needs
The organization equips students with support and mentoring from competent and experienced adults to aid them in navigating the challenging college process.
You'll be part of an alumni group
The organization provides not only financial aid, but also volunteer opportunities, job transition assistance, methods to reconnect with fellow alumni, and a wide assortment of other activities, both national and inter-alumni, all of which are coordinated by the alumni council.
Events to establish alumni and student ties
UNCF frequently hosts activities accessible to the public where members of the community can help students in getting to and through college. These gatherings, which include luncheons or breakfasts, conferences, balls, walks, and other student-related activities, are intended to strengthen student bonds.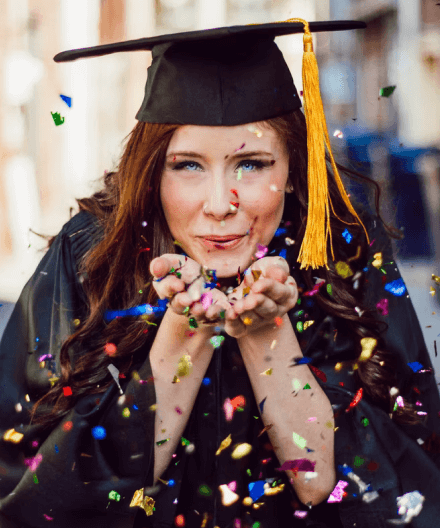 5 Facts About Jay Charles Levine Scholarship
UNCF supports African American students
UNCF has assisted approximately 500,000 students in getting their college diplomas.
UNCF, the largest and most effective private sponsor
UNCF programs award more than 10,000 scholarships to more than 1,100 universities around the country, including their esteemed network of 37 HBCUs.
A wide range of programs are available on UNCF
UNCF offers not only scholarship programs, but also fellowships, internships, and faculty development incentives, all of which aid a lot of bright under-represented students and others in need.
Genuine and targeted K-12 advocacy
UNCF has long been dedicated to raising the number of deserving college graduates from underrepresented groups.
UNCF's commitment to building a robust college pipeline
The foundation's efforts to assist students in succeeding begin much earlier, even before they enroll in school.