Believe in Ohio Statewide STEM Scholarship
$1,000–$2,500
Award Amount
6/1/2023
Submission Deadline
Explore Similar Scholarships
College Major:
Location:
Grade Level:
Believe in Ohio program is a comprehensive, curriculum-based, free, STEM and entrepreneurship program. It was established to create a "Culture of Innovation" in Ohio high schools and encourage Ohio students to stay in Ohio. The program achieves this goal by providing college scholarships to high school students, focusing on the practical application of STEM and the cultivation of critical thinking skills and entrepreneurial mindsets.
The high school competition and scholarship program have three levels. The first level is the local high school competitions to create either a STEM Business Plan or a STEM Commercialization Plan which will be judged by local judges recruited by participating high school teachers. The best plans from all local high schools across a region in the state will progress to the second level, where the best plans from each region will be judged by members of the Ohio Academy of Science.
The regional competition takes place twice a year. The best plans from the regional competition will then enter the statewide competition, the final level, where plans with the highest scores statewide will be judged by academy judges, and students will be awarded scholarships.
Key Information of Believe in Ohio Statewide STEM Scholarship
Study Details
Area of Study
Engineering
Mathematics
Science
Technology
Country of Study
United States
Scholarship Details
Intended Level of Study
Undergraduate
Vocational/Technical School
Award Amount
$1,000–$2,500
Believe in Ohio Statewide STEM Scholarship Timeline
February 2023
First Qualifying Competition
The first qualifying regional competition will be held in February.
June 2023
Second Regional Competition
The second regional competition to qualify for the statewide competition will be held in early June.
Scholarship Eligibility
To be eligible to apply, applicants must meet the following criteria.
Eligible Grade: High School Freshman – High School Senior
Maximum Age: Any
Required GPA: Any
Geographic Eligibility: Ohio, United States
Gender: Any
Race/Ethnicity: Any
Application Requirements
Here's what you need to submits besides your application.
Special Project
Video Submission
How to ace the Believe in Ohio Statewide STEM Scholarship
1
Start early
Start working on your STEM commercialization or business plan as early as you can. As soon as your teacher announces the local high school competition, begin to work on your plan. The earlier you start, the more time you have to work on it.
2
Visit the website for resources
The BIO website has a lot of videos, plan templates, printable worksheets, and more resources that could help you work on your plan. Make the most of the information to create a great plan.
3
Brainstorm new ideas
Try to come up with radical new ideas instead of doing the same thing as everyone else. Work with a mentor outside of school to come up with a unique idea for your business or commercialization plan.
4
Study the judging rubrics
Study the judging rubrics for the STEM plan you have chosen to work on. This will help you understand what the judges want to see in the plans and help you create a plan that stands out to the judges.
How the Believe in Ohio Statewide STEM Scholarship is Judged
Both business and commercialization STEM plans will be judged on communication, commercial feasibility, and STEM concepts and principles. The business STEM plan will also be judged on business and financial proof of concept, while the commercialization STEM plan will be judged on science and technology proof of concept as well.
Why We Love the Believe in Ohio Statewide STEM Scholarship
Scholarships can be used at trade schools
Recipients may use their scholarship to study at a two or four-year university, college, or trade school.
Home schooled students may apply
Independent and homeschooled students may participate in the competition to win scholarships.
Students may work in teams
Students are allowed to enter the competition and work on plans as individuals or in teams of up to three.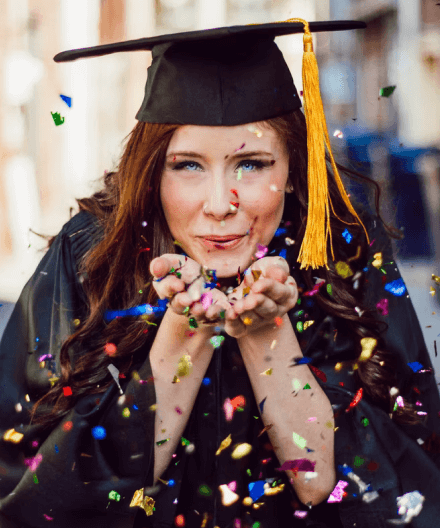 5 Facts About The Believe in Ohio Scholarship
Scholarships must be used at Ohio colleges
The scholarships are awarded to be used at any higher institution of the recipient's choice within the state of Ohio.
Local competition winners are awarded funds
Students with the best plans in each high school during the local competition are awarded at least $100 per student.
Recipients are paid directly
After the competition, awardees will receive checks for the amounts of their awards directly from the academy office.
Teacher support grants are available
Participating teachers, who coordinate the competition in their local high schools, may apply for support grants of up to $500.
BIO has middle school student competitions
The Believe in Ohio program also organizes local middle school students STEM plan competitions for students in middle school.