Robert M. O'dell Endowed Scholarship in Public Administration
8/31/2022
Submission Deadline
Explore Similar Scholarships
College Major:
Location:
Grade Level:
The Robert M. O'dell Endowed Scholarship was established by The California Society of Municipal Finance Officers in April 1987, in honor of the former Los Angeles city treasurer, from the contributions of several private sector companies.
Every year, the organization offers the $2,000 Robert M. O'dell Endowed Scholarship to four students each, financially supporting them to take an undergraduate major in any public administration-related field.
The scholarships are awarded rotationally between California's southern and northern geographic regions to a list of seventeen campuses that offer public administration degree programs. Applicants must demonstrate academic excellence; special consideration will be given to first-generation college students, and those specializing in finance.
Key Information of Robert M. O'dell Endowed Scholarship in Public Administration
Study Details
Area of Study
Public Administration
Country of Study
United States
Specific Schools
California State University
Scholarship Details
Intended Level of Study
Undergraduate
Postgraduate
Robert M. O'dell Endowed Scholarship in Public Administration Timeline
August 2022
Application Opening Date
Applications open on August 1.
August 31, 2023
Submission Deadline
The submission deadline is on August 31.
Scholarship Eligibility
To be eligible to apply, applicants must meet the following criteria.
Eligible Grade: Undergraduate – Postgraduate
Maximum Age: Any
Required GPA: Any
Geographic Eligibility: California
Gender: Any
Race/Ethnicity: Any
Application Requirements
Here's what you need to submits besides your application.
How to ace the Robert M. O'dell Endowed Scholarship in Public Administration
1
Maintain an outstanding academic record
You need to demonstrate outstanding intellect and maintain good academic standing in your application and during the entire academic year. Achieving and maintaining a minimum cumulative grade point average of 3.0 or higher out of a 4.0 scale should suffice if you intend to be considered.
2
Draft a compelling personal statement
In a brief personal statement format, articulate and describe your background, educational pursuits, challenges encountered thus far, personal achievements, and aspirations for the future. An effective technique is to express your personal experiences with specific examples in a storytelling fashion.
3
Have your application proofread before submission
The scholarship is competitive, so you must ensure that your application is written preferably in English and doesn't get rejected because of careless typos, spelling, or grammatical mistakes. Take the time to proofread, preferably using Grammarly to review your application before submission.
4
Fill out all application form sections
Ensure that you respond to and complete all sections of the application form by typing your answers without leaving any blank spaces if you intend to be considered — If there is no information to provide, input "N/A".
How the Robert M. O'dell Endowed Scholarship in Public Administration is Judged
The financial aid office on campus reviews all entered applications to ensure they meet all requirements before submitting only one application to the CSU Foundation for consideration towards making a final selection decision. Priority consideration goes to candidates with a solid GPA status.
Why We Love the Robert M. O'dell Endowed Scholarship in Public Administration
Straightforward application process
To apply, send- via email - attachment copies of your applicant information form and supporting documents, preferably as one pdf file, to your campus financial aid office; do not send physical files.
No entry or application fee
Be assured that you are not required to pay an entry or application fee to commence, complete and win the scholarship.
Professional conference exposure
Scholarship recipients are invited and presented with the opportunity to attend an annual professional conference in Southern California in the spring for recognition of their achievements.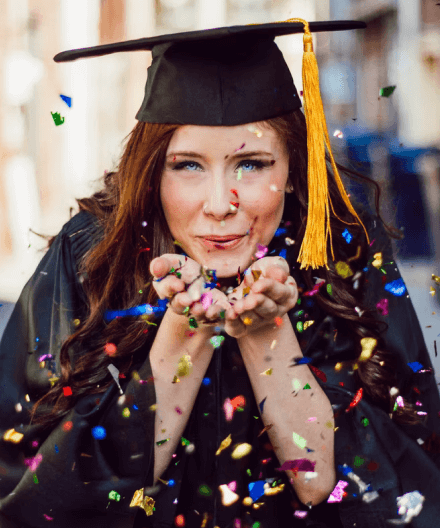 5 Facts About Robert M. O'dell Endowed Scholarship
Education classification level
You must be a currently enrolled full-time upper-division undergraduate or graduate student and maintain this full-time status throughout the scholarship period.
Multiple scholarship options in a year
The organization awards thirteen different scholarship options annually, allowing successful candidates who receive one award to apply and get a chance to win many other scholarship variants if eligible.
Restricted to specific candidates
The scholarship applies to only candidates who are not previous recipients of the award and are majoring in and planning a career in public administration.
Candidates given preferential treatment
Candidates who identify as first-generation college students or public administration majors specializing in finance are given strong consideration in terms of preference.
Appropriately label all documents
You must clearly and appropriately label all supporting documents submitted with the application packet, such as "Academic transcript" or "Personal Statement".