Richard K. Leffingwell Scholarship
8/31/2022
Submission Deadline
Explore Similar Scholarships
Location:
Grade Level:
The California State University Foundation was established in 1962 with a clearly defined mission of enhancing the educational excellence of the California State University in teaching, community service, learning, and applied research.
Every year, the foundation offers two available Richard K. Leffingwell Scholarships valued at $3000 per recipient to financially support students undertaking an undergraduate major or a graduate study in any business or economics-related field at an accredited institution in the United States.
The scholarship reflects Richard Leffingwell's admiration for California State University's commitment to providing better opportunities to nurture the future generation of students who intend to be active in non-profits or public service.
Key Information of Richard K. Leffingwell Scholarship
Study Details
Country of Study
United States
Specific Schools
California State University
Scholarship Details
Intended Level of Study
Undergraduate
Postgraduate
Richard K. Leffingwell Scholarship Timeline
August 2022
Application Opening Date
Applications open on August 1.
August 2022
Submission Deadline
The submission deadline is on August 31.
Scholarship Eligibility
To be eligible to apply, applicants must meet the following criteria.
Eligible Grade: Undergraduate – Postgraduate
Maximum Age: Any
Required GPA: 3
Geographic Eligibility: California
Gender: Any
Race/Ethnicity: Any
Application Requirements
Here's what you need to submits besides your application.
School Verification
Essay
Financial Information
Grade transcript
How to ace the Richard K. Leffingwell Scholarship
1
Maintain an outstanding academic record
You need to demonstrate outstanding intellect and be in good academic standing in your application and during the entire academic year. Achieving and maintaining a minimum grade point average of 2.75 or higher out of a 4.0 scale should suffice if you intend to be considered.
2
Draft a compelling personal statement
In a brief personal statement format, articulate and describe your goals and motivations for a career in public service or non-profit, your personal experience thus far in public service or non-profit activities, and how you envision your course of study and future career path, facilitating in the fruition of those goals within the non-profit or public service community.
3
Clearly demonstrate your career interest
Ensure that your statement contains components that concisely demonstrate your interest and career aspirations in the non-profit or public service field by highlighting personalized experiences and sentiments to buttress your belief that you are on the right career path.
4
Have your application proofread before submission
The scholarship is competitive, so you must ensure that your application is written preferably in English and doesn't get rejected because of careless typos, spelling, or grammatical mistakes. Take the time to proofread, preferably using Grammarly to review your application before submission.
How the Richard K. Leffingwell Scholarship is Judged
Candidates are assessed based on the merit of a solid personal statement, demonstrable interest in a public service career, ability to demonstrate unmet financial need, and academic transcript indicating at least 2.75 out of 4.0-grade point average. A scholarship selection committee may require original documentation from nominated applicants before making the award decision.
Why We Love the Richard K. Leffingwell Scholarship
Straightforward application process
To apply, send in via email attachment copies of your applicant information form and supporting documents, preferably as one pdf file, to your campus financial aid office — do not send physical files.
Exposure to positive publicity
The scholarship award recipients are liable to be exposed to favorable publicity. So, don't be surprised to see parts of your biography or personal statement publicized for marketing purposes or used to conduct research related to future employment.
No entry or application fee
Be assured that you are not required to pay an entry or application fee to commence, complete and win the scholarship.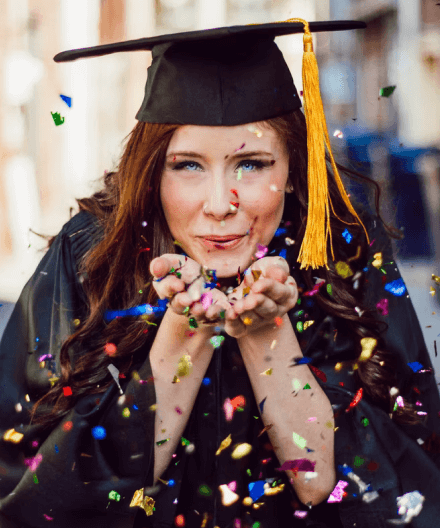 5 Facts About Richard K. Leffingwell Scholarship
Education classification level
You must be a full-time equivalent upper-division undergraduate or graduate student currently enrolled at a California State University campus and maintain this full-time status throughout the scholarship period.
Candidates given preferential treatment
Candidates, who identify as military veterans and are otherwise equal to others in terms of qualifications, get preferential considerations.
Cancellation of scholarship
It is essential to note that the scholarship winner is liable to forfeiture of scholarship in an event involving student enrollment status change resulting in less than full-time enrolment for any term within the award year.
Repayment of scholarship funds
California State University Foundation has the right to request a repayment of scholarship funds already disbursed in a case where the scholarship recipient is unable to fulfill their academic commitment for any reason.
Demonstrate need for financial assistance
Demonstrate unmet financial needs by completing and filing a free application for federal student aid form or the California dream application.