Ritchie-Jennings Memorial Scholarship
$1,000–$10,000
Award Amount
2/6/2023
Submission Deadline
Explore Similar Scholarships
College Major:
Grade Level:
The ACFE Foundation through the scholarship supports the education of students, pursuing a career in fraud examination.
The scholarship is a wonderful opportunity for students to advance their education and anti-fraud career paths by learning from Certified Fraud Examiners.
The scholarship is a new horizon for criminal justice, accounting, business administration, and finance undergraduates and postgraduate students to take on an extra challenge.
Key Information of Ritchie-Jennings Memorial Scholarship
Study Details
Area of Study
Accounting
Business Administration
Criminal Justice
Finance
Scholarship Details
Intended Level of Study
Undergraduate
Postgraduate
Award Amount
$1,000–$10,000
Ritchie-Jennings Memorial Scholarship Timeline
September 2022
Application Opens
Applications open on September 15.
February 2023
Submission Deadline
Applications will close on February 6.
April 2023
Winners Announcement
The scholarship award recipients will be announced on April 20.
May 2023
Awards Distributed
Awards will be distributed on May 2.
Scholarship Eligibility
To be eligible to apply, applicants must meet the following criteria.
Eligible Grade: College Sophomore – Postgraduate
Maximum Age: Any
Required GPA: Any
Geographic Eligibility: Any
Gender: Any
Race/Ethnicity: Any
Application Requirements
Here's what you need to submits besides your application.
Essay
Grade transcript
Recommendation letters
How to ace the Ritchie-Jennings Memorial Scholarship
1
Complete all necessary information required by yourself
Complete the scholarship form with completely accurate information. It is advisable you fill out the form yourself to avoid errors.
2
Ensure recommendation forms are submitted on time
Get your referees to submit your recommendation letters supporting your application before the deadline. Submit at least one form from a certified fraud examiner or a professor.
3
Provide your complete academic transcript
Ensure to provide your official transcript(s) showing all completed college or university courses. This transcript should be duly signed by the registrar or bear the official college seal.
4
Show a strong passion for fraud examination
It is also advisable you have a passion for fraud detection in business places. This passion may go a long way in securing you the scholarship.
How the Ritchie-Jennings Memorial Scholarship is Judged
The scholarship is awarded on the basis of a completed scholarship application, recommendation forms, fraud-related interests, activities, goals and desired career path, and overall academic achievement demonstrated by transcripts
Why We Love the Ritchie-Jennings Memorial Scholarship
Many scholars build exceptional careers
Many outstanding and deserving recipients of these scholarships go on to become certified fraud examiners. This is made possible through the mentorship of senior professionals.
Scholarship prepares students to tackle business frauds
The ACFE associate membership equips students with much-needed knowledge and skills to tackle fraud and white-collar crime. This gives them a major relevant twenty-first-century skill.
You receive a year membership of ACFE
You get to have a one-year free membership of the Association of Certified Fraud Examiners. This membership enables award recipients to learn from professional certified fraud examiners and it is a major leap towards having a career in fraud examination.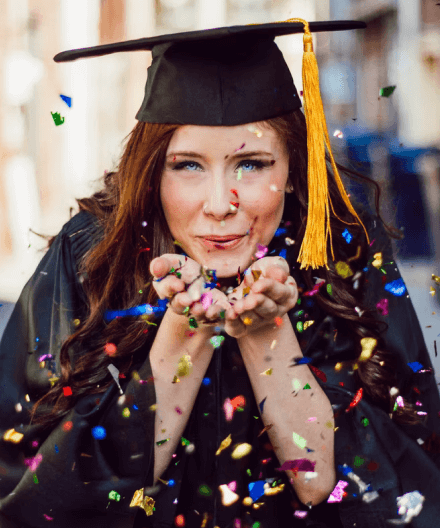 5 Facts About Ritchie- Jennings Memorial Scholarship
Named after two staff of the organization
The Ritchie-Jennings Memorial Scholarship Program was named after Larry Jennings and Tracy Ritchie, both of Houston, Texas. Both were among the five members of the ACFE killed in 1997 by terrorists.
The scholarship aims at raising anti-fraud professionals
The ACFE is the world's largest anti-fraud organization and premier provider of anti-fraud education and training. Together with more than 90,000 members, the ACFE is reducing business fraud worldwide and inspiring public confidence in the integrity and objectivity of the profession.
ACFE aims to curb fraud in workplaces
The Association of Certified Fraud Examiners aims to reduce the incidence of fraud and white-collar crime and to assist the Membership in fraud detection and deterrence.
The program offers a huge monetary reward
The scholarship offers a total of $56,000 to 25 recipients. This reward given to such a number of winners is not rare. This also shows a huge reward for labor.
ACFE is a non-discriminatory body
The ACFE Foundation does not discriminate on the basis of color, race, religion, national origin, gender, age, disability, or sexual orientation in any of its programs or activities. This nondiscrimination includes the awarding of the scholarship. No applicant will be discriminated against on any of the basis mentioned.