Gloria Barron Prize for Young Heroes
4/15/2023
Submission Deadline
Explore Similar Scholarships
Location:
The Gloria Barron Prize for Young Heroes is a scholarship offered by the Young Heroes Project. The scholarship was founded by renowned author T.A. Barron with the aim of celebrating inspiring young people with an eye on serving the public. Since its inception 21 years ago, the Barron Prize has honored 525 recipients from both the United States and Canada.
Each year, the Barron Prize awards 25 scholarships each worth $10,000 to recipients from diverse backgrounds. These young leaders, aged between 8 and 18 years, are working or have worked on inspiring public service projects that have had a considerable positive impact on people, their communities, and the environment. In total, the Barron Prize has awarded over $500,000 to fund those seeking higher education or service projects.
The Barron Prize offers more than just the $10,000 to recipients. Awardees also receive recognition gifts and materials such as a personalized plaque, certificate, and a signed copy of T. A. Barron's book "The Hero's Trail". Additionally, they receive extensive media coverage to market and talk about their service projects.
Key Information of Gloria Barron Prize for Young Heroes
Scholarship Details
Intended Level of Study
Undergraduate
Gloria Barron Prize for Young Heroes Timeline
January 2023
Application Opening Date
Applications open usually on January 4.
April 2023
Submission Deadline
Completed applications are usually submitted on April 15.
Early September 2023
Applicants Notified
All applicants are notified of the status of their application and whether they are part of the selected winners.
Mid-September 2023
Award Announcement Date
The 25 winners of the Barron Prize are announced through social media and on the Barron Prize website.
Scholarship Eligibility
To be eligible to apply, applicants must meet the following criteria.
Eligible Grade: All
Age: 8 – 18
Required GPA: Any
Geographic Eligibility: Canada, United States
Gender: Any
Race/Ethnicity: Any
Application Requirements
Here's what you need to submits besides your application.
Present Work Experiences
Recommendation letters
Faculty endorsement
Essay
Special Project
How to ace the Gloria Barron Prize for Young Heroes
1
Start your application early
The application process for the Gloria Barron Prize is demanding and involves several moving parts. For instance, applicants are required to submit more than six documents, including a project summary and two letters of recommendation. Therefore, we highly advise that you start your application early.
2
Follow all instructions carefully
Related to starting your application early, it is also important to follow all the required instructions. The Barron Prize website contains a sample application that contains guidelines regarding the contents of the various documents one should submit. Review these specifications carefully as you work on your application.
3
Use referees who know your project
Do not solicit recommendations from people unfamiliar with you or your work. Reference letters depict a true and strong picture of your abilities and project, so have people who truly know you write these letters for you.
4
Reach out to former winners
To date, the scholarship has been won by more than 500 people. These individuals are a great resource for how the application process works and what makes an ideal candidate and project. Reach out to any of them and ask for any insights that might increase your chances of winning.
How the Gloria Barron Prize for Young Heroes is Judged
Applications are judged based on two key attributes: the strengths of the service project and those of the applicant. First, the service activity organized and led by the applicant should be unique and has benefited other people or the environment. Second, the winning candidate should possess various qualities, for example, being a hero who has had an impact on the world. They should also be tenacious, unselfish, and courageous.
Why We Love the Gloria Barron Prize for Young Heroes
Winners are truly diverse
So far, 217 and 308 young men and women have won the Barron Prize respectively, with the youngest being 8 years old.
Well-organized and informative scholarship website
The Barron Prize scholarship website is well-organized and contains informative content. For example, one can draw inspiration from past winners, whose contact details and winning projects are published on the website.
Robust and high-achieving alumni
As a Barron Prize winner, you will be joining a network of over 500 alumni who have, cumulatively, raised over $24 million for their causes.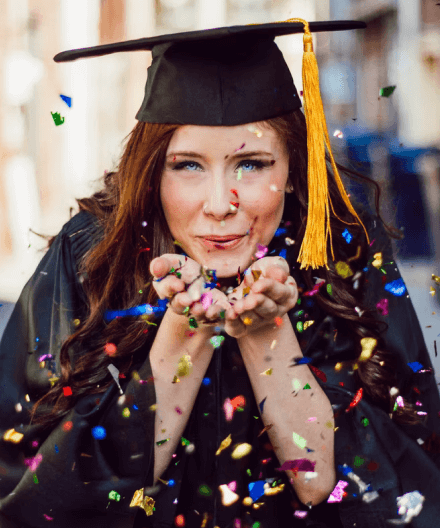 5 Facts About the Gloria Barron Prize for Young Heroes
Large scholarship award amount
Each of the 25 scholarship recipients receives an award amount of $10,000, which is a significant amount that can be used to scale an existing project or fund one's education.
Barron Prize Founder T. A. Barron is a celebrated author
T. A. Barron is a renowned author of over 30 highly celebrated children and young adults' books, including the Merlin and Atlantis series of books.
Barron Prize honors T. A. Barron's mother
The scholarship derives its name from Gloria Barron, who was a teacher and creator of a nature museum at the Colorado School for the Blind.
Winners are widespread geographically
Winners of the Barron Prize come from over 50 states within the United States, the District of Columbia, and Canada.
Previous recipients are published in a yearbook
The scholarship keeps track of all its winners and their projects. It also publishes this information in a yearbook on its website.