Lockheed Martin STEM Scholarship
$10,000–$40,000
Award Amount
4/1/2023
Submission Deadline
Explore Similar Scholarships
College Major:
Location:
Grade Level:
As part of its investment in the next generation of STEM talent, Lockheed Martin introduced the STEM Scholarship Program in 2018. They are dedicated to providing for all students, particularly those from different backgrounds and communities historically disadvantaged in STEM fields, with routes through education and into the STEM workforce.
Up to 200 renewable $10,000 scholarships will be available for full-time study at an accredited U.S. institution as per the student's choice. Students can be high school seniors or college freshmen and sophomores.
Preference will be given to female applicants, as they are historically underrepresented in STEM fields. Students from racial or ethnic minorities, who identify as part of the LGBTQ community, are defined as disabled, or who are active duty military members are also given special consideration.
Key Information of Lockheed Martin STEM Scholarship
Study Details
Area of Study
Aerospace
Computer Engineering
Computer Science
Electrical Engineering
Industrial Engineering
Mathematics
Mechanical Engineering
Physics
Country of Study
United States
Scholarship Details
Intended Level of Study
Undergraduate
Award Amount
$10,000–$40,000
Lockheed Martin STEM Scholarship Timeline
January 2023
Application Opening Date
Applications usually open in late January.
April 2023
Submission Deadline
The deadline for applications is usually in April.
May 2023
Awards Announcement Date
Winners are usually notified in May.
Scholarship Eligibility
To be eligible to apply, applicants must meet the following criteria.
Eligible Grade: High School Senior – College Sophomore
Maximum Age: Any
Required GPA: 2.5
Geographic Eligibility: United States
Gender: Any
Race/Ethnicity: Any
Application Requirements
Here's what you need to submits besides your application.
Financial Information
Grade transcript
Standardized Test Scores
Recommendation letters
How to ace the Lockheed Martin STEM Scholarship
1
Highlight your participation in your school's community
Include experiences in your application that demonstrate your leadership and volunteer activities. If you still have a chance, look for extracurricular activities and leadership roles that illustrate your initiative and skill levels.
2
Contact existing alumni network
Make an effort to contact previous scholarship recipients in order to speak with them and learn about their experience and application process. They can provide you with beneficial information. You can look at the website for a list of previous years' winners.
3
Focus on academic scores
You must also demonstrate exemplary academic and educational performance to prove that you are a good fit for STEM education and a potential recipient of this scholarship.
4
Be recommended by someone credible
Ensure that the person who will provide your recommendation in the application is someone you know professionally, such as a teacher, and can clearly and cohesively highlight and reflect your personality.
How the Lockheed Martin STEM Scholarship is Judged
Scholarship America selects recipients based on the following: Academic achievement showed leadership and involvement in student organizations, work history, a statement of career development and career goals and objectives, unexpected personal or family situations, and an external review. Special attention is given to those who are minorities. All applicants consent to the decision being final. Lockheed Martin encourages intentional involvement and equal opportunity.
Why We Love the Lockheed Martin STEM Scholarship
Scholarship provides equal opportunities
This program does not segregate, providing for those amongst minorities such as women, racial/ethnic minorities, people with disabilities, LGBTQ people, and first-generation college students.
The scholarship is based on financial need
One of the scholarship's main judging criteria is assisting and providing financial aid to those in need.
Students can reapply next year
Every candidate will not be chosen as a recipient. Students who meet the program's eligibility requirements each year can reapply.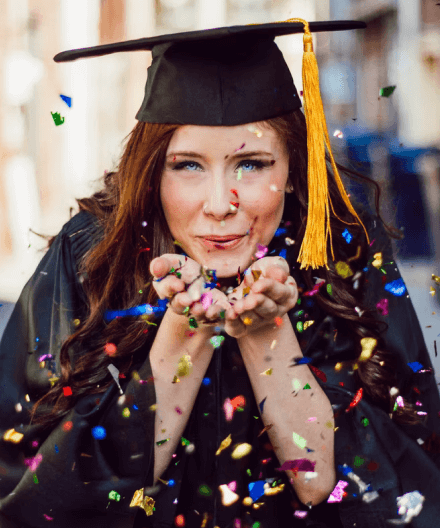 5 Facts About the Lockheed Martin STEM Scholarship
Scholarship America administers the scholarship
Scholarship America, the United States' largest designer and manager of scholarship, student aid, and other educational assistance programs for corporate entities, institutions, affiliations, and people, is in charge of the program's management.
The scholarship is for U.S. residents only
This STEM scholarship is only open to residents of the United States.
Scholarship America pays scholarship amount
Scholarship America processes Lockheed Martin's scholarship payments, which are usually done in August and December.
Only undergraduate students can apply
The STEM scholarship is only designed for current or future undergraduate students undertaking STEM education.
The scholarship includes mentoring opportunities
The program will consist of mentoring chances and beneficiaries will be eligible for Lockheed Martin internships following their freshman, sophomore, or junior year of college.