Raftelis Leadership Scholarship
12/20/2022
Submission Deadline
Explore Similar Scholarships
Location:
Grade Level:
The American Water Works Association offers the Raftelis Leadership Scholarship of $5,000 to undergraduate and graduate students to complete their degree programs and who are eager to become problem solvers for local governments and municipal water utilities.
The Raftelis Leadership Scholarship was created to support students pursuing a consulting career. Preferred applicants are those majoring in business, finance, communications, public affairs, economics, marketing, and government relations and are aligned with the types of majors many of our employees have. The program targets well-rounded students with initiative and experience that they would like to share with our company and our clients.
The scholarship award of $5,000 is awarded to two undergraduate and/or graduate students annually. In their applications, students must prove strong academic achievements. The Raftelis Leadership Scholarship offers applicants an opportunity to further their studies and launch successful careers. The American Water Works Association recognizes the impacts students have on the future of different industries.
Key Information of Raftelis Leadership Scholarship
Study Details
Area of Study
Business
Communications
Economics
Finance
Government
Marketing
Public Administration
Country of Study
Canada
Mexico
United States
Scholarship Details
Intended Level of Study
Undergraduate
Postgraduate
Raftelis Leadership Scholarship Timeline
October 2022
Application Opening Date
Applications open on October 1.
December 2022
Submission Deadline
The submission deadline is on December 20.
Scholarship Eligibility
To be eligible to apply, applicants must meet the following criteria.
Eligible Grade: College Freshman – Postgraduate
Maximum Age: Any
Required GPA: Any
Geographic Eligibility: Canada, Mexico, United States
Gender: Any
Race/Ethnicity: Any
Application Requirements
Here's what you need to submits besides your application.
How to ace the Raftelis Leadership Scholarship
1
Start the application process right away
You should start the application process as soon as possible. This will allow you enough time to acquire all necessary documents, contact your referees or recommenders, and complete all forms. Have everything organized and planned to avoid any last-minute complications.
2
Choice of references and early notifications
Your references or recommenders must be those who know you well enough to be willing to speak to your abilities and demonstrate why you make the perfect candidate for this scholarship. So, choose them wisely. Also, contact them and send them the required forms very early on to allow them enough time to complete them.
3
Review your application
Ask a mentor or professor to read your application before submitting it. Typos and grammatical errors reduce your chances of winning.
4
Reach out to past winners
It is always advisable to reach out to past scholarship winners for advice and guidance if possible. They will give you insights into how they won the award. Also, get your materials checked and reviewed by your mentors, instructors, and advisors to avoid any unforeseen mistakes.
How the Raftelis Leadership Scholarship is Judged
Applications are assessed based on the quality of applications, academic achievements, and recommendation letters.
Why We Love the Raftelis Leadership Scholarship
The scholarship includes an internship opportunity
The program offers more than the scholarship award. Raftelis offers winners an internship program at its premises, helping them gain experience and determine their career goals.
The scholarship is not limited to U.S
The scholarship program is open to international students and not only in the U.S. Students in Canada and Mexico are eligible. The program extends its support outside of the country to support those eager to further their education.
The scholarship has no school requirements
The program has very limited requirements encouraging students to further their education and earn undergraduate or graduate degrees. Making higher education accessible, Raftelis Leader Scholarship allows applicants to attend the school of their choice.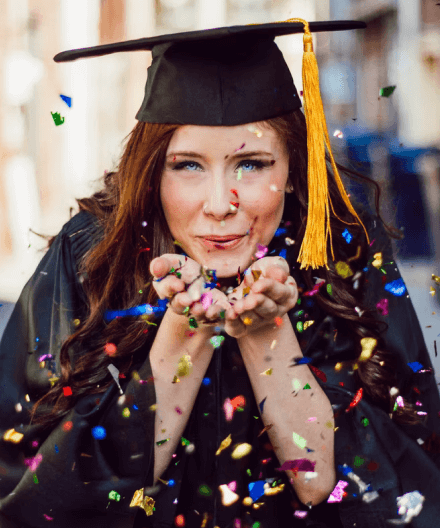 5 Facts About Raftelis Leadership Scholarship
Preference is given to certain candidates
Preference is given to applicants pursuing a degree in business, marketing, communications, finance, economics, and public affairs.
American Water Works Association offers other opportunities
The organization has over 30 scholarships.
The organization is nonprofit
The American Water Works Association is an international organization created in 1881 to improve the quality and supply of water.
A recommendation letter is required
Applicants are required to submit a recommendation letter from a professor, adviser, or employer.
Account is required to apply
Applicants will need to create an account and sign in to access the application page.