Arthur Lockwood Beneventi Law Scholarship
1/31/2023
Submission Deadline
The Daughters of the American Revolution (DAR) is a non-profit, non-political volunteer women's service organization dedicated to promoting patriotism, preserving American history, and securing America's future through better education for children. DAR members award thousands of dollars in scholarships and financial aid each year to students with annual donations exceeding one million dollars. The Arthur Lockwood Beneventi Law Scholarship is one of twenty-six scholarships awarded by the DAR.
Students must have a GPA of at least 3.25 to be considered for an award. Applicants must also be attending an accredited law school in the U.S. The Scholarship is a one-time preferred $2,000 award.
Applicants may opt to reach out to a DAR chapter in their area for help with their application, although DAR chapter sponsorship is not mandatory. The Scholarship is not automatically renewable, although recipients may reapply for consideration each year. Only U.S. citizens are considered for the Scholarship.
Key Information of Arthur Lockwood Beneventi Law Scholarship
Study Details
Country of Study
United States
Scholarship Details
Intended Level of Study
Postgraduate
Arthur Lockwood Beneventi Law Scholarship Timeline
November 1, 2022
Application Opening Date
Applications are submitted online on the DAR Scholarship Committee's online scholarship portal. The application portal will open on November 1.
January 31, 2023
Application Deadline
The online application portal closes at the end of January. Consult the website for more accurate dates closer to the time.
May 2023
Notification of winners
Winners of the Arthur Lockwood Beneventi Law Scholarship are notified early in May. Consult the website for more accurate dates.
Scholarship Eligibility
To be eligible to apply, applicants must meet the following criteria.
Eligible Grade: Graduate – Postgraduate
Maximum Age: Any
Required GPA: 3.25
Geographic Eligibility: Any
Gender: Any
Race/Ethnicity: Any
Application Requirements
Here's what you need to submits besides your application.
How to ace the Arthur Lockwood Beneventi Law Scholarship
1
Describe your career goals
In your application, make sure you identify positions or firms you would like to work in and even how you plan on achieving these positions. Describe how the Scholarship will help you achieve your career goals. You can also talk about how you hope to give back to your community through your career through donations, mentorship, or even donating to the DAR scholarship fund.
2
Take up extracurricular activities
Extensive involvement in extracurricular activities will give you a better chance to win the Arthur Lockwood Beneventi Law Scholarship. Join clubs and societies, participate in community outreach activities, take up internships, and play sports.
3
Reach out to professionals in the legal field
As part of your application, you must submit at least two letters of recommendation that convey your ability, work habits, integrity, character, potential, and volunteer activities. Reaching out to professionals will give you a chance to get useful internship opportunities and an opportunity to build a relationship with a mentor. Such professionals can then write good and honest letters of recommendation that increase your chances of an award.
4
Demonstrate your academic strength
To improve your chances of an award, you must demonstrate your academic prowess. Talk about any academic awards and honors you have achieved. As you prepare to apply for the Scholarship, prepare thoroughly for your examinations and assessments to ensure you score a GPA of at least 3.25. Be sure to include the most recent copy of your transcript in your application.
How the Arthur Lockwood Beneventi Law Scholarship is Judged
Applicants will be evaluated based on their academic strengths, a personal statement of 1,000 words or less outlining their career objectives, and the strength of their letters of recommendation. Applicants will also be assessed on their extracurricular activities, honors received, and scholastic achievements, which must not exceed one side of an 8 ½ inch by 11-inch piece of paper. Applicants must also provide a photocopy of their U.S. citizenship with the photograph and social security numbers having been converted. Successful applicants will be contacted and will also be required to provide a sealed official transcript which will be sent to the DAR headquarters.
Why We Love the Arthur Lockwood Beneventi Law Scholarship
The process is a chance to get mentors
As applicants get letters of recommendation from professionals in law, this becomes an opportunity to begin a long-term relationship where the applicant can receive mentorship and career opportunities.
Challenges students to set high academic goals
Since applicants must have a GPA of at least 3.25 to be considered for an award, applicants are challenged to exert themselves in their academic pursuits in order to increase their chances of an award. This also sets them up to continue working hard in their academics whether or not they win the award.
The DAR Scholarship Committee is impartial
Applicants for the Arthur Lockwood Beneventi Law Scholarship are judged and awarded without regard to gender, race, color, religion, national origin, or disability. The Committee also discourages including a photograph in any part of the application.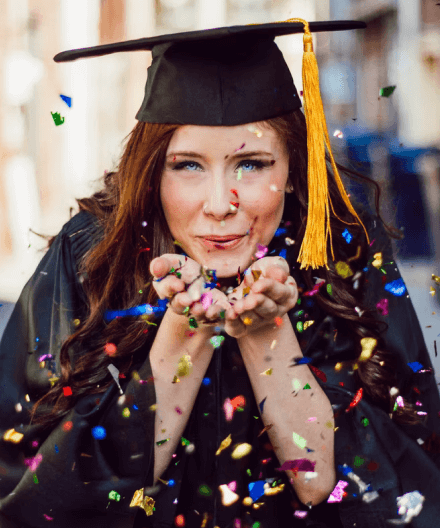 5 Facts about DAR
One of the most inclusive genealogical societies
The DAR has more than 190,000 members in 3,000 chapters across the U.S. and internationally.
Their headquarters houses a premier genealogical library
The DAR headquarters span an entire downtown city block, with one of the foremost collections of pre-industrial American decorative arts, Washington's largest concert hall, and an extensive collection of early American manuscripts and imprints.
The DAR is over 100 years old
The DAR was formed in 1890 and incorporated in 1896 by an Act of Congress.
The museum is a repository for family treasures
The DAR Museum was founded in 1890 and contains over 30,000 historical relics that form a collective memory of the decorative and fine arts in America from 1700-1850.
Supported the war effort during World War I
The DAR loaned its National Headquarters land to the United States, which was used by the federal government to erect a temporary war office building that provided space for 600 people.