Presidential Scholarship New Mexico Scholarship
$13,000–$52,000
Award Amount
12/1/2022
Submission Deadline
Explore Similar Scholarships
Location:
Grade Level:
Enrolling in the University of New Mexico (UNM) comes with several opportunities, especially if you are a new student. If you do not have funding, there are scholarship opportunities that can fund your education until graduation. The Presidential Scholarship is among these great opportunities at the university for your undergraduate studies.
Every year, the University of New Mexico offers the Presidential Scholarship to graduates of New Mexico high schools to fund their undergraduate degrees at the institution. Over the past thirty years, approximately 75 awards have been offered on an annual basis.
The amount of the scholarship is $13,000. It covers tuition fees, books, room and board, and supplies. Applicants must demonstrate academic excellence, provide essays, and grade transcripts.
Key Information of Presidential Scholarship New Mexico Scholarship
Study Details
Country of Study
United States
Specific Schools
The University of New Mexico
Scholarship Details
Intended Level of Study
Undergraduate
Award Amount
$13,000–$52,000
Presidential Scholarship New Mexico Scholarship Timeline
September 2022
Application Opening Date
Applications open on September 1.
December 2022
SubmissionDeadline
The submission deadline is on December 1.
Scholarship Eligibility
To be eligible to apply, applicants must meet the following criteria.
Eligible Grade: High School Senior – College Freshman
Maximum Age: Any
Required GPA: 3.75
Geographic Eligibility: New Mexico
Gender: Any
Race/Ethnicity:
Application Requirements
Here's what you need to submits besides your application.
Essay
Short Answers
Grade transcript
Recommendation letters
How to ace the Presidential Scholarship New Mexico Scholarship
1
Consult past and present recipients
Current and previous winners of the scholarship possess a wealth of knowledge about the award program. They can teach you some of the strategies they applied to win the scholarship. Therefore, reach out to them and learn some of these tips.
2
Research thoroughly for your essay
Your essay will be assessed based on content, depth, originality, and grammar. Thus, dedicate enough time and research very well to gather the information that can help you to write a compelling essay. Ensure that your essay is concise and unique. In addition, your essay should not be more than two pages.
3
Provide three letters of recommendation
You will need three letters of recommendation for the scholarship application. Ensure that the reference letters come from professionals who are familiar with your goals. Additionally, the reference letters should bear the issuer's contact information and phone numbers.
4
Attach a list of your extracurricular activities
During undergraduate admission, the Admissions Office looks out for candidates who possess enough extracurricular activities. This is also the same for scholarship applications. If you participated in some extracurricular activities in high school, make a list of them and attach the list to your application.
How the Presidential Scholarship New Mexico Scholarship is Judged
Applicants are judged based on their academic records, compelling essays, and recommendation letters.
Why We Love the Presidential Scholarship New Mexico Scholarship
The scholarship is renewable
The scholarship is renewable for up to four years at the University of New Mexico. Provided that applicants maintain eligibility, they can depend on this scholarship to cover their whole program.
Opportunity to study at UNM
Winning this scholarship gives you the opportunity to study at the University of New Mexico. The institution is known for its affordable public education that matches international standards of education.
For New Mexico's students
The scholarship is dedicated to the hardworking students of New Mexico. It gives the chance to local students to have a chance to study at the university without the financial burden.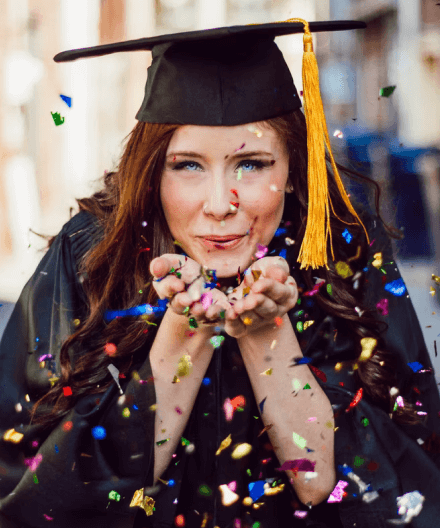 5 Facts About Presidential Scholarship
No proof of a financial need
The application for the scholarship does not require applicants to demonstrate financial need or provide their financial information.
A renewable scholarship
The scholarship program is renewable for up to four years but recipients must complete 15 new credit hours with a minimum GPA of 3.0 or higher to maintain the scholarship.
Awards are funded by donations
The scholarship program is sponsored by donations from corporate organizations, individuals, alumni, faculty members, staff, and the University's Hugh Woodward Trust Fund.
Recipients to submit a thank you letter
The recipients will have to write and submit a thank you letter electronically to the donors of the scholarship program.
Cancellation of the scholarship
The Presidential Scholarship can only be canceled if a recipient fails to submit a thank you letter.