Grow Your Own Teachers
12/31/2022
Submission Deadline
Explore Similar Scholarships
College Major:
Location:
The field of education and teaching will continue to need more professionals (workforce) as the number of educational institutions increases. While some individuals do not find the teaching profession interesting, many students go on to build rewarding careers in the education field.
There is a need to support and encourage school employees who wish to go into the teaching field – this is what the Grow Your Own Teachers (GYOT) Program aims to achieve in New Mexico. Each year, the New Mexico Higher Education Department offers the Grow Your Own Teachers (GYOT) Scholarship to a school employee to pursue a bachelor's degree in education at a public higher institution in New Mexico.
The amount of the scholarship is $6,000. It will cover the beneficiary's tuition, books, other fees, and course supplies.
Key Information of Grow Your Own Teachers
Study Details
Country of Study
United States
Scholarship Details
Intended Level of Study
Any
Grow Your Own Teachers Timeline
January 2022
Application Opening Date
Applications open on January 1.
December 2022
Submission Deadline
The submission deadline is on December 31.
Scholarship Eligibility
To be eligible to apply, applicants must meet the following criteria.
Eligible Grade: All
Maximum Age: Any
Required GPA: Any
Geographic Eligibility: New Mexico
Gender: Any
Race/Ethnicity:
Application Requirements
Here's what you need to submits besides your application.
Essay
Grade transcript
Present Work Experiences
Financial Information
How to ace the Grow Your Own Teachers
1
Provide evidence of teacher preparation program enrollment
Ensure that you enroll in a teacher preparation program at any public higher institution of your choice in New Mexico before applying for the scholarship. Consider attaching a copy of your enrollment letter to your scholarship application to show that you have been accepted into the program. Evidence of your enrollment will make your application stand out.
2
Gain work experience at a school
You should possess teaching experience before applying for the scholarship. Make sure that you have worked directly with students for a minimum of two years in a public school in New Mexico. If you possess this experience, it will enable you to fit into the teacher preparation program easily.
3
Petition your employer and submit the evidence
If you win the GYOT scholarship, you will have to take study leave from the school you work in. To secure the leave, petition your employer and request professional leave for the teacher preparation program. Afterward, submit a copy of the petition to the teacher preparation program.
4
Conduct in-depth research for your essay
Your essay will also play a vital role in your scholarship application. Go online and check for sources (blog posts, publications, and journals) to get information for your essay writing. Additionally, check offline sources (magazines, newspapers, and library materials) as they may come in handy. Extract vital information from the two sources and write a compelling essay.
How the Grow Your Own Teachers is Judged
Applications are assessed based on application quality, essays, and work experience.
Why We Love the Grow Your Own Teachers
It is available to all races and ethnicity
The scholarship is offered irrespective of race, color, or ethnicity. The program has no discrimination against any applicant.
No specific minimum GPA
The GYOT scholarship does not require applicants to possess any specific minimum GPA. It is based on work experience, compelling essays, and application quality.
It is available to every gender
The scholarship program is available to both male and female students. It supports equality in the education system of New Mexico and aims to develop teaching and quality of education.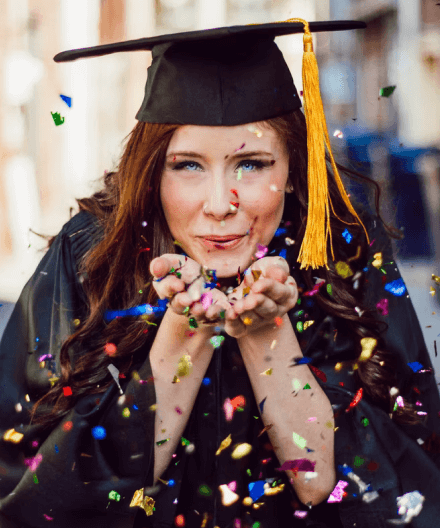 5 Facts About Grow Your Own Teachers
Open to licensed teachers only
Applicants must not be licensed as a teacher by the New Mexico Education Department.
Promoting teacher education
The purpose of the GYOT scholarship is to help individuals become better teachers who will return to their communities to become leaders inside and outside the classrooms.
A renewable scholarship
Grow Your Own Scholarship is renewable for up to five years and recipients must maintain good academic standing for scholarship renewal.
Filing for FAFSA
Applicants will have to demonstrate Pell eligibility by submitting a Free Application for Federal Student Aid (FAFSA) during the scholarship application.
Award is stackable with the TEACH Grant
Recipients of the GYOT scholarship have the opportunity to apply to secure the TEACH Grant.