National African American Scholars
$14,000–$56,000
Award Amount
2/1/2023
Submission Deadline
Explore Similar Scholarships
Location:
Demographic:
Grade Level:
The University of New Mexico has set up scholarship programs to ease the financial burden on students as they transition from being high school graduates to undergraduate students. These programs cater to both residents and non-residents of New Mexico. The National African American Scholars is an example of a scholarship that caters to African American freshmen students who are not residents of New Mexico.
To be eligible for this scholarship you must be a national scholar of African American descent. Applicants are expected to have good academic performance with a GPA score of 3.3 or higher. To maintain the scholarship, candidates must complete 15 credit hours each semester in their entire academic year.
Winning scholarship entries are awarded approximately $14,000. This amount can be used to cater for the entire academic year's tuition and fees. This scholarship is renewable for up to four years as long as the candidate continues to meet the eligibility requirements.
Key Information of National African American Scholars
Study Details
Country of Study
United States
Specific Schools
The University of New Mexico
Scholarship Details
Intended Level of Study
Undergraduate
Award Amount
$14,000–$56,000
National African American Scholars Timeline
January 2023
Application Opening Date
Applications open on January 1.
February 2023
Submission Deadline
The submission deadline is on February 1.
Scholarship Eligibility
To be eligible to apply, applicants must meet the following criteria.
Eligible Grade: High School Graduate – Undergraduate
Maximum Age: Any
Required GPA: 3.3
Geographic Eligibility: New Mexico
Gender: Any
Race/Ethnicity: Black
Application Requirements
Here's what you need to submits besides your application.
How to ace the National African American Scholars
1
Start early
The period between the application open date and the closing date is only a month, therefore, you should start your application process as soon as they open to ensure that you have ample time to gather all the necessary information and meet all the requirements.
2
Be accurate
Double-check to ascertain that all the information filled out in the application form is correct.
3
Seek help from a knowledgeable third party
Before handing in your application, ensure that you review your application with a knowledgeable third party as they may spot errors and other petty mistakes that you may have missed.
4
Follow guidelines
To avoid being disqualified, strictly adhere to the instructions provided in the application form, provide all required supporting evidence, and do not stray from the stated rules.
How the National African American Scholars is Judged
Applicants are considered based on their overall academic performance and their responses to the application form.
Why We Love the National African American Scholars
Simple application process
The application process is relatively simple as candidates are only required to fill out an application form.
Empowers minorities
The scholarship allows students of African American descent to pursue their degrees. It lifts any financial burden and allows them access to higher education.
Any field of study
The scholarship is not restricted to a particular field of study and it supports students from different academic fields.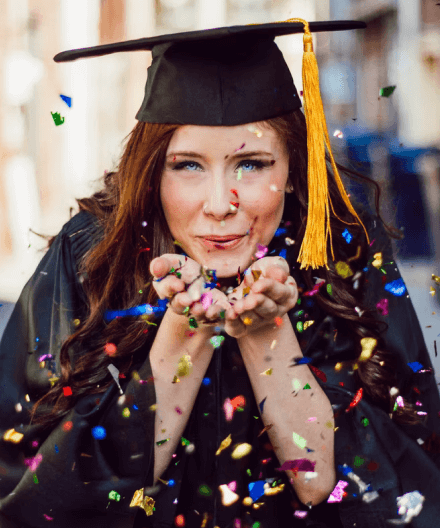 5 Facts About the University of New Mexico
Over $71 million in scholarships
Since the inception of the scholarship programs, UNM has provided more than $71 million in scholarships for both residents and non-residents of New Mexico.
Other freshman non-resident scholarships
Aside from the National African American Scholars, UNM has three other freshman non-resident scholarships: Regents' Scholarship, National American Indian Scholars, and National Hispanic Scholars.
The scholarship can be forfeited
If an awardee chooses to enroll in another branch, college, or university while still under the scholarship program, the scholarship will be forfeited.
Scholarship not applicable during leave of absence
Students participating in co-ops or taking pre-approved leaves of absence are not qualified to earn scholarship awards during those times.
UNM was founded in 1889
UNM, which administers the scholarship, was established in 1889 and is today one of the largest public research universities in Albuquerque, New Mexico.