Pennsylvania Land Surveyors' Foundation Scholarship
$1,000–$3,000
Award Amount
5/31/2023
Submission Deadline
Explore Similar Scholarships
College Major:
Location:
Grade Level:
The Pennsylvania Society of Land Surveyors (PSLS) was founded on May 6, 1969, under Pennsylvania law as a nonprofit organization to support, improve, and enhance the land surveying profession. The foundation promotes, improves, and encourages the land surveying profession and practice in the Commonwealth of Pennsylvania. It also raises public awareness.​
The foundation offers financial assistance to those who wish to pursue, or are currently pursuing, a surveying education with the ultimate goal of becoming practicing professional land surveyors. Its grant is between $1,000 to $3,000, contributing to educational institutions to improve their land surveying curriculum. It provides financial assistance to individuals or institutions for land surveying research as well.
The scholarship applicant must provide copies of their SAT scores and high school or college transcripts, as well as a completed transcript release form from the guidance office or registrar's office. Scholarships will be distributed in two installments, the first in the early fall of the award year and the second at the start of the next. Both payments are contingent on current enrollment in either a two-year Surveying Technology Program or a four-year Bachelor of Science Surveying Program.
Key Information of Pennsylvania Land Surveyors' Foundation Scholarship
Study Details
Area of Study
Surveying Engineering
Country of Study
United States
Scholarship Details
Intended Level of Study
Undergraduate
Award Amount
$1,000–$3,000
Pennsylvania Land Surveyors' Foundation Scholarship Timeline
January 2023
Applications Opening Date
Applications open on January 1.
May 2023
Submission Deadline
The submission deadline is on May 31.
July 2023
Awards Announcement Date
Winners are announced in July.
Scholarship Eligibility
To be eligible to apply, applicants must meet the following criteria.
Eligible Grade: Undergraduate
Maximum Age: Any
Required GPA: Any
Geographic Eligibility: Pennsylvania
Gender: Any
Race/Ethnicity: Any
Application Requirements
Here's what you need to submits besides your application.
Essay
Recommendation letters
Grade transcript
Short Answers
How to ace the Pennsylvania Land Surveyors' Foundation Scholarship
1
Submit a neat and error-free application
Make sure to proofread thoroughly. Poor grammar, incorrect spelling, illegibility, and a lack of neatness will result in a loss of points.
2
Share your work experiences and career goals
In your application, describe your most recent work experience. You should also describe the importance you place on your surveying education and your plans in the surveying profession.
3
List your awards and emphasize community activities
Mention any special honors or awards you have received, both inside and outside of school. Make sure to include high school or college activities as well as community activities.
4
Showcase your leadership skills
The applicant's leadership abilities are one of the judging criteria. In your application, make sure you demonstrate leadership abilities.
How the Pennsylvania Land Surveyors' Foundation Scholarship is Judged
The foundation's board of trustees will select the scholarship recipients. They will be evaluated based on their achievements, response content, grammar, and presentation. Applicants must be enthusiastic about land surveying.
Why We Love the Pennsylvania Land Surveyors' Foundation Scholarship
There is no discrimination in selection
The foundation does not discriminate in the selection process based on age, race, religion, gender, ancestry, or national origin.
Financial support for surveying students
The Pennsylvania Land Surveyors' Foundation Scholarship assists surveying students with their education by providing financial assistance.
It is open to all Pennsylvania students
Any Pennsylvania student, studying surveying engineering, is eligible to apply. The scholarship has no minimum GPA requirement.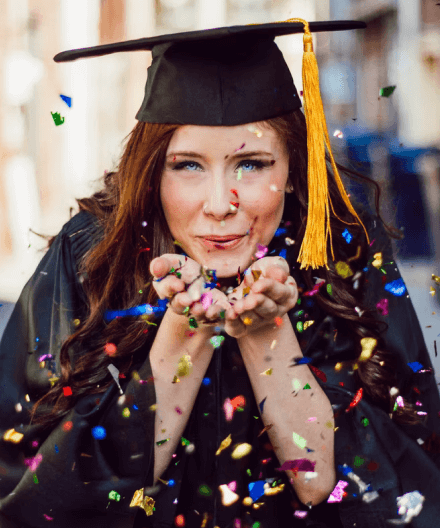 5 Facts About The Pennsylvania Land Surveyors' Foundation Scholarship
Academic record of the applicant
High school seniors are evaluated based on their SAT scores, whereas college students are evaluated on their GPA at the time they apply for the scholarship.
Applicants must be United States citizens
Applicants must be U.S. citizens and a resident of the Commonwealth of Pennsylvania.
References and scholarship recommendation forms
Applicants must provide three character references from people who are not family members and also provide an objective evaluation of academics and character on the evaluator scholarship recommendation form.
Applicants must be surveying students
Applicants must be enrolled or accepted in a two-year Surveying Technology Program or a four-year Bachelor of Science in Land Surveying program.
Chairpersons of state committees
PSLS has 12 standing committees whose duties are recommended by the President, approved by the Society Board of Directors by a majority vote, and assigned to each chairperson when appointed.