Lou Manzione Scholarship
2/1/2023
Submission Deadline
Explore Similar Scholarships
Location:
Grade Level:
The Atlantic Amateur Hockey Association (AAHA) runs the Atlantic affiliate of USA Hockey. AAHA offers the Lou Manzione Scholarship in honor of a beloved leader and coach who was passionate about helping players excel. The scholarship helps students fund their post-high school studies.
The annual scholarship awards $1,000 to two high school seniors. Seniors must be registered with USA Hockey and plan to attend an institution of higher learning. One award goes to a student from New Jersey, while the other goes to a student in Delaware or Pennsylvania.
Applicants are required to fill out an application form and write a 500-word essay. A high school transcript is also required. Two teacher recommendations and a coach recommendation are to be submitted.
Key Information of Lou Manzione Scholarship
Study Details
Country of Study
United States
Scholarship Details
Intended Level of Study
Undergraduate
Lou Manzione Scholarship Timeline
January 2023
Application Opening Date
Applications open on January 1.
February 2023
Submission Deadline
The submission deadline is on February 1.
March 2023
Awards Announcement Date
Winners are announced on March 15. Winners must accept the scholarship in writing by March 30.
Scholarship Eligibility
To be eligible to apply, applicants must meet the following criteria.
Eligible Grade: High School Senior
Maximum Age: Any
Required GPA: Any
Geographic Eligibility: Delaware, New Jersey, Pennsylvania
Gender: Any
Race/Ethnicity: Any
Application Requirements
Here's what you need to submits besides your application.
Grade transcript
Essay
Recommendation letters
Standardized Test Scores
How to ace the Lou Manzione Scholarship
1
Inform your recommenders early
Give the recommendation forms to your coach and two teachers early on. This will give them ample time to fill it out. Remember to also give them a stamped self-addressed envelope to make it easier for them to mail it once they're done.
2
Collect your transcript early
Make sure to pick up your transcript from your school early. Ensure that it shows your grades, class ranking, SAT scores, and GPA. Doing this early will help you focus on writing the essay and ensure that you avoid any last-minute hiccups.
3
Create an essay outline
Take some time to reflect on how playing hockey has contributed to your growth as an individual. Jot down those ideas and organize them into an essay outline. As you do so, make sure you arrange them in a way that gives an organic flow to your essay.
4
Review your essay
Once you've written your essay following the outline, it's time to polish it. Reread the essay and rewrite any sections that may seem ambiguous. Check it for grammatical and spelling errors. Seek feedback from a few friends on how to improve the essay. Remember to schedule reviewing sessions at least three days apart.
How the Lou Manzione Scholarship is Judged
Applications are judged based on the academic merit, commitment, and diligence of applicants. Reflections on the impact of hockey on the applicant's personal development should be clear. Judges seek a well-rounded student with character, academic achievement, and dedication to the sport.
Why We Love the Lou Manzione Scholarship
Seniors enrolling at any university can apply
Eligible high school seniors can apply regardless of the university they'll join.
Students joining any university program are eligible
All eligible students can apply regardless of their fields of study.
Students joining trade schools are eligible
Students who want to join trade schools are also eligible for the scholarship.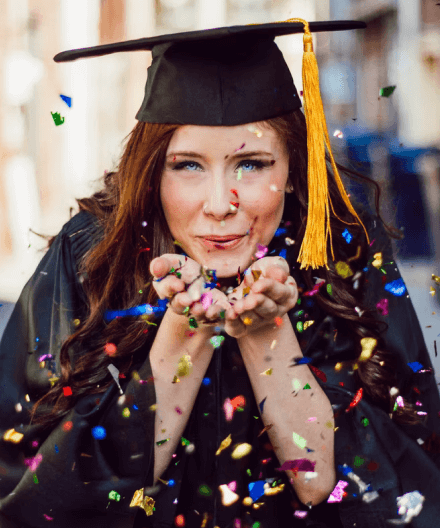 5 Facts About Lou Manzione Scholarship
Named after Lou Manzione
This scholarship is named in honor of Lou Mazione who devoted his life to ice hockey coaching and supporting students to complete their education beyond high school.
Manzione's life-long devotion
Manzione served as vice president of the District for Rules and Regulations for four years and was president of the New Jersey Youth Hockey League for over 10 years.
It's a one-time award
The scholarship program is a one-time award and is not subject to renewal.
Acceptance letter required
Recipients are to provide a copy of the letter of acceptance to the school they plan to attend before the monetary award is issued.
Awards distribution
Recipients are celebrated and awarded at the annual meeting of the Atlantic District.