Oncology Practice Alliance Scholarship
5/31/2023
Submission Deadline
Explore Similar Scholarships
College Major:
Location:
Grade Level:
All oncology undergraduate and postgraduate students residing in either West Virginia or Ohio can apply for the Oncology Practice Alliance Scholarship. This scholarship aims to offer financial support to students who show promise to contribute to the purpose of the Medical Group Management Association (MGMA). Funds that support the scholarship are made available through the American College of Medical Practice Executives(ACMPE) Scholarship Fund Inc. (SFI).
Scholarship applicants must be members of MGMA. They must also be enrolled in an undergraduate or graduate degree program that is relevant to medical practice management. The scholarship is only open to students enrolled in universities in the United States.
The winning student is awarded a sum of $2,500. These funds can be dedicated toward tuition, books, and other school expenses. In addition to the monetary award, the winning scholars are also recognized on the MGMA's official website.
Key Information of Oncology Practice Alliance Scholarship
Study Details
Area of Study
Health Science
Country of Study
United States
Scholarship Details
Intended Level of Study
Undergraduate
Postgraduate
Oncology Practice Alliance Scholarship Timeline
October 2022
Application Opening Date
Applications officially open on October 1.
May 31, 2023
Submission Deadline
The submission deadline is on May 31.
Scholarship Eligibility
To be eligible to apply, applicants must meet the following criteria.
Eligible Grade: Undergraduate – Postgraduate
Maximum Age: Any
Required GPA: Any
Geographic Eligibility: Ohio, West Virginia
Gender: Any
Race/Ethnicity: Any
Application Requirements
Here's what you need to submits besides your application.
Grade transcript
School Verification
How to ace the Oncology Practice Alliance Scholarship
1
Review past scholars
Reviewing the experiences of past scholars will give you insights into what to do and what to expect if you get the scholarship.
2
Show commitment
Make sure that your application, through your personal and professional achievements, demonstrates your passion and commitment to the field of oncology or hematology.
3
Double-check your application
Review your application to ensure that you have provided all the necessary materials and information. Double-check to also correct any typos and grammatical errors.
4
Pay attention to the deadline
Start early and submit your application before the deadline as late submissions may lead to your disqualification.
How the Oncology Practice Alliance Scholarship is Judged
Judges will review and select awardees based on a completed application, quality of information shared, passion, and commitment to the oncology profession. It is expected of applicants to show great interest in the oncology profession in order to be considered for the scholarship.
Why We Love the Oncology Practice Alliance Scholarship
Access to a network of professionals
By being members of the MGMA, scholars get to network with a large network of Oncology professionals who can help them advance their careers.
Scholarship awardees receive public recognition
The scholarship recipients receive positive publicity on the sponsor's website and social media handles. This publicity not only boosts the winners' confidence but also motivates other candidates.
Awardees are selected by a select committee
Each year, candidates are evaluated by a qualified panel of reviewers, which promotes the professionalism of the selection process.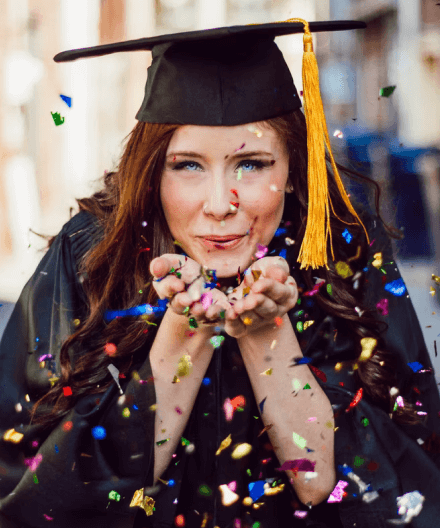 5 Facts About Oncology Practice Alliance Scholarship
MGMA has other scholarships
Apart from the Oncology Practice Alliance Scholarship, MGMA sponsors other scholarships such as Andrea M. Rossiter, FACMPE Scholarship, and the MGMA Midwest Section Scholarship.
ACMPE decides when to offer the scholarship
ACMPE Scholarship Fund, Inc. has the right to award the scholarship only in those financial years in which its investment returns are favorable.
Scholarship supports selected programs
As the scholarship is restricted to only students pursuing either oncology or hematology, those studying other medical-related programs; for instance, medicine, nursing, or physical therapy, are not eligible to apply.
Students access a variety of MGMA scholarships
By completing an application for this scholarship, candidates can subsequently access a pool of the others offered by MGMA.
Volunteer opportunities available
By signing up to volunteer with MGMA, one gets a chance to learn new skills, gain leadership opportunities, and expand their professional network.