EAGLES STEM scholarships
$20,000–$60,000
Award Amount
2/1/2023
Submission Deadline
Explore Similar Scholarships
College Major:
Location:
Grade Level:
The EAGLES STEM Scholarships program is designed to provide under-represented students in STEM with financial assistance, advising, and research opportunities to achieve success after graduation. The program is both a need- and merit-based award.
Portland State University (PSU), in partnership with Heritage University, created the EAGLES STEM Scholarships ranging between $20,000 to $60,000. Both are renowned institutions of higher learning with innovative problem-solving approaches. They received a $5 million grant from the National Science Foundation (NSF), which is geared toward supporting outstanding students majoring in STEM.
The program awards 20 undergraduate students; 10 for incoming first-year students and the other 10 for transfer students at PSU. Applicants must demonstrate academic excellence, determination in the field, and provide proof of financial need.
Key Information of EAGLES STEM scholarships
Study Details
Area of Study
Biology
Chemistry
Ecology
Engineering
Environmental Science
Mathematics
Physics
Science
Technology
Country of Study
United States
Specific Schools
Portland State University
Scholarship Details
Intended Level of Study
Undergraduate
Award Amount
$20,000–$60,000
EAGLES STEM scholarships Timeline
December 2022
Application Opening Date
Applications open on December 1.
February 1, 2023
Submission Deadline
The submission deadline is on February 1.
Scholarship Eligibility
To be eligible to apply, applicants must meet the following criteria.
Eligible Grade: Undergraduate
Maximum Age: Any
Required GPA: 3
Geographic Eligibility: Oregon
Gender: Any
Race/Ethnicity: Any
Application Requirements
Here's what you need to submits besides your application.
Grade transcript
Financial Information
Short Answers
Present Work Experiences
Recommendation letters
How to ace the EAGLES STEM scholarships
1
Demonstrate your commitment to field of study
You must provide short answers to questions about what inspired you to want to earn a college degree. This is where you must creatively demonstrate your passion for STEM programs and your long-term goal of working in the field.
2
Input your most recent GPA
Having a GPA of 3.0 and above is required by the scholarship committee. GPAs of 2.75 to 2.99 can be considered sometimes. Input your current GPA in the spaces available. It is best to reach a higher GPA before you apply for better chances of winning.
3
Emphasize your concern for environmental issues
In one of the short answers, you'll be required to identify an environmental pollution challenge and state its significance to you. You can suggest a way to investigate the problem or describe a potential solution.
4
Prove your financial need
As stated earlier, this scholarship is need-based. You need to submit a FAFSA report and a Financial Aid Award Letter. Attach these documents to your application as proof that you require financial aid.
How the EAGLES STEM scholarships is Judged
Eligible candidates for the scholarship will be judged based on merit, commitment to STEM studies, interest in environmental research, and financial need.
Why We Love the EAGLES STEM scholarships
The program addresses financial barriers to education
Many excellent students find it challenging to live their academic dreams due to the high cost of tertiary education. Scholars of this program can study the program of their choice without financial barriers.
Provides extra opportunities to improve student success
Scholarship winners are entitled to paid internships and mentorship from faculty and scientific community members.
The program focuses on solving environmental pollution
Students of this scholarship usually participate in special environmental pollution research as a trans-disciplinary theme.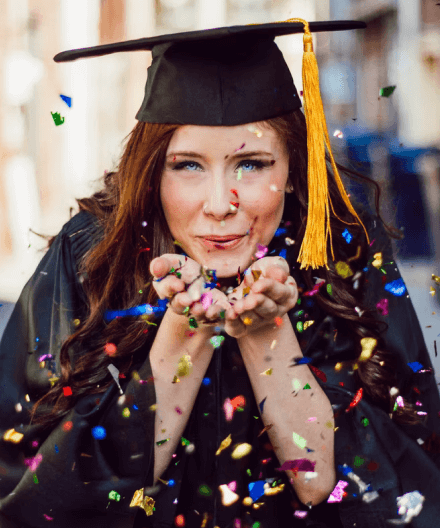 5 Facts About PSU EAGLES STEM Scholarships
The scholarship is for juniors and below
The EAGLES STEM scholarship is for undergraduate students with at least two years remaining in their program (junior level and below).
You must have a Google account
Applicants must have, and be logged into, a Google account to complete the EAGLES STEM Scholarships application. If you don't have a Google account, create one before you start your application.
Courses not covered by the scholarship
Medical Laboratory Science and Nursing students are not eligible for this scholarship program.
Commitment required of scholars
The award winners must participate in workshops and other professional development provided by the program.
The scholarship is renewable
The financial aid is renewed annually to enable students to focus on getting their degree, acquiring industry-needed skills, and achieving their dreams.