OCCDF Public Service Scholarship
5/27/2023
Submission Deadline
Explore Similar Scholarships
College Major:
Location:
Grade Level:
Public Service plays a key role in ensuring that a community's infrastructure, environment, and economy are well-maintained. For this reason, the Ohio Conference of Community Development (OCCD) founded the OCCDF Public Service Scholarship to offer financial aid to students pursuing public service-related courses. This scholarship was initially set up in honor of two OCCD members, Gary Locke and William Graves, who championed professional development and the sustainability of communities in the state of Ohio.
To be considered for this scholarship, applicants must be residents of Ohio. The scholarship is only open to individuals in public administration, public finance, or planning. Applications are open to eligible third- or fourth-year undergraduate, and graduate students in any field of study.
The winner of the scholarship is awarded $2,000. These funds are directly wired to the accredited university in which the awardee is enrolled. This scholarship can be used for tuition and other educational-related expenses.
Key Information of OCCDF Public Service Scholarship
Study Details
Area of Study
Planning
Public Administration
Public Finance
Country of Study
United States
Scholarship Details
Intended Level of Study
Undergraduate
Postgraduate
OCCDF Public Service Scholarship Timeline
January 2023
Application Opening Date
Applications open on January 31.
May 2023
Submission Deadline
The submission deadline is on May 27.
June 2023
Awards Announced Date
Winners are announced on June 10.
Scholarship Eligibility
To be eligible to apply, applicants must meet the following criteria.
Eligible Grade: College Junior – Postgraduate
Maximum Age: Any
Required GPA: Any
Geographic Eligibility: Ohio
Gender: Any
Race/Ethnicity: Any
Application Requirements
Here's what you need to submits besides your application.
Grade transcript
Essay
Recommendation letters
Short Answers
How to ace the OCCDF Public Service Scholarship
1
Start the application process right away
You should start the application process as soon as possible. This will allow you enough time to acquire all necessary documents, contact your referees or recommenders, complete all forms and work on your essay. Have everything organized and planned to avoid any last-minute complications.
2
Essay objective & review
Your essay is your voice and the complete picture of your character, ambitions, and abilities. Make it concise and interesting – capture your pursuit of your undergraduate degree in public service-related fields. Tell the judges your story and what you hope to achieve. Stay focused and get a second or third eye review from your mentor or instructor.
3
Choice of references and early notifications
Your references or recommenders must be those who know you well enough to be willing to speak to your abilities and demonstrate why you make the perfect candidate for this scholarship. So, choose them wisely. Also, contact them and send them the required forms very early on to allow them enough time to complete them.
4
Maintain good grades
The scholarship takes into account your academic performance, therefore, work hard to maintain a high GPA score all through school. So work hard on keeping your grades up and maintaining your GPA. Grades will be an indicator of how dedicated and serious you are.
How the OCCDF Public Service Scholarship is Judged
Applicants are evaluated based on three factors: their essays, recommendation letters, and cumulative GPA. An ideal candidate would be one who sufficiently covers all these three facets.
Why We Love the OCCDF Public Service Scholarship
Student membership to OCCD
Aside from the prize money, each OCCDF Public Service Scholar receives a one-year student membership to the Ohio Conference of Community Development (OCCD).
A career-focused scholarship
The scholarship is exclusively designed for students pursuing careers in public administration, public finance, or planning.
Simple application process
The application process is relatively simple with applicants being required to submit a one-page essay besides other supporting documents.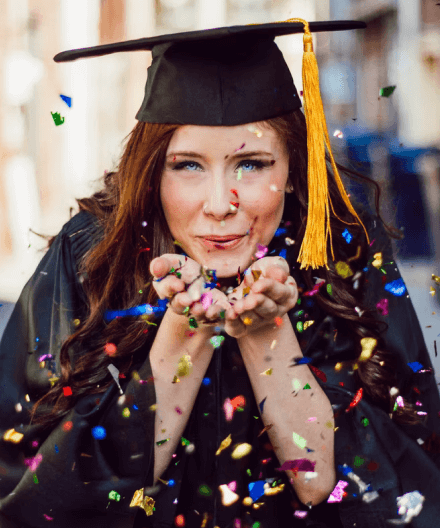 5 Facts About the OCCDF Public Service Scholarship
Applications can be sent through the mail
Applications can be sent electronically to the OCCD Foundation or via mail to the address found on the official website.
Locke served as Director of Community Development
Gary Locke served as the director of community development after he completed his studies at the University of Akron.
Graves graduated from Ohio State University
William Graves graduated from The Ohio State University with three master's degrees, one each in engineering, planning, and public administration.
OCCD offers training opportunities and events
OCCD, in conjunction with federal, state, and local organizations, provides training opportunities designed to help with the community's economic development.
The public can apply for OCCD membership
Joining OCCD gives one the chance to network with professionals who are familiar with the particular difficulties associated with working on community and economic development projects.