Edin B.Hogan Memorial Scholarship
5/31/2023
Submission Deadline
Explore Similar Scholarships
Overall, minority groups are underrepresented in the U.S. engineering field. As a way to address this issue, CT Consultants, in conjunction with Shumaker Advisors, developed the Edwin B. Hogan Memorial Scholarship EBHMS. This scholarship seeks to financially support engineering students of Black or African descent to pursue their dreams.
To be eligible for this scholarship, applicants must be of Black or African ancestry. All applicants must also be enrolled in accredited colleges or universities in Ohio and be pursuing a major in civil engineering, architecture, planning, or surveying. Applicants are also expected to be actively involved in developing their communities.
The winning scholar is awarded a scholarship worth $5,000. These funds are wired directly to the accredited university or college in which the student is enrolled. The scholarship can, therefore, be used for education-related expenses such as tuition, books, and other school fees.
Key Information of Edin B.Hogan Memorial Scholarship
Study Details
Area of Study
Architecture
Civil Engineering
Engineering
Planning
Country of Study
United States
Scholarship Details
Intended Level of Study
Undergraduate
Postgraduate
Doctorate
Edin B.Hogan Memorial Scholarship Timeline
September 2022
Application Opening Date
Applications open on September 1.
May 2023
Submission Deadline
The submission deadline is on May 31.
Scholarship Eligibility
To be eligible to apply, applicants must meet the following criteria.
Eligible Grade: Undergraduate
Maximum Age: Any
Required GPA: Any
Geographic Eligibility: Ohio
Gender: Any
Race/Ethnicity: African, Black
Application Requirements
Here's what you need to submits besides your application.
Recommendation letters
Essay
How to ace the Edin B.Hogan Memorial Scholarship
1
Maintain good grades
One of the criteria for judging the applications is academic performance, therefore, work to maintain a high GPA to stand a better chance of selection. Grades will be an indicator of how dedicated and serious you are.
2
Review your essay carefully
Thoroughly revise your essay before submitting it. Make sure that your writing adheres to the guidelines and the essay prompt provided.
3
Seek help from teachers and mentors
Ask for help and reviews from a knowledgeable third party before finalizing and submitting your essay.
4
Highlight your accomplishments in your résumé
Make sure to highlight instances where you used your skills the finest. These instances should show what you achieved in your role, and also demonstrate the kind of employee you were. It is preferable to put this information in the "Work experience" section.
How the Edin B.Hogan Memorial Scholarship is Judged
Applications are assessed based on the quality of essays, academic merit, recommendation letter, and résumé.
Why We Love the Edin B.Hogan Memorial Scholarship
Past scholars can reapply
EBHMS is not a one-time scholarship award; past winners of the scholarship can reapply to renew their scholarship as long as they continue to meet the eligibility criteria.
The scholarship supports minorities
The scholarship gives an opportunity to students of black or African descent a chance to pursue careers in civil engineering, architecture, planning, or surveying. The program allows them access to higher education and reach their career goals.
Internship and mentorship opportunities
The scholarship awarding body, CT Consultants, provides internship and mentorship opportunities to EBHMS scholars. This program opens many doors to career opportunities and rewards.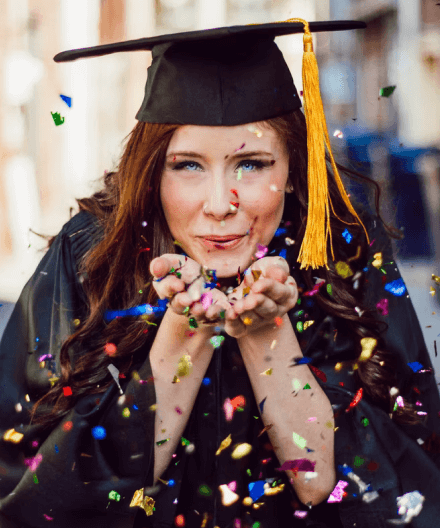 5 Facts About Edin B.Hogan Memorial Scholarship
CT Consultants has two main scholarships
The scholarship awarding body, CT Consultants, also offers the Ohio Minority Engineering Student Scholarships(OMESS) scholarship to support the education of minority students.
Awardees can use other sources for tuition
The scholarship money may be used for room and board, fines or fees, meal plans, or any other academic costs related to a college or institution if tuition is fully paid by another source.
Students can apply for both scholarships
Eligible candidates can apply for both the Edwin B. Hogan Memorial Scholarship and OMESS at the same time.
Mentorship program for scholars
The scholarship awarding body provides mentorship opportunities by linking engineering professionals who have vast industry experience with undergraduate students.
Scholars can reapply for up to three years
The recipients of scholarships may reapply to have their existing awards to be renewed for up to three academic years as long as they continue to meet the qualifying requirements.