NYSAWWA High School Senior Scholarship
4/1/2023
Submission Deadline
Explore Similar Scholarships
Location:
Grade Level:
The NYSAWWA High School Senior Scholarship offers two awards of $,1000 each, annually. To be eligible, candidates must demonstrate their legal residence in New York State or their status as students enrolled in a New York State institution or university. Applicants, who have exhibited community involvement and future leadership potential, will also be given consideration.
The application process consists of filling out a form and mailing it to the Executive Director's email address. Each student must also write and send a statement expressing their interest in the water sector or pursuing an environmental career, as well as any other specific circumstances or reasons for applying for this prize.
Applicants must be graduating high school senior who has been accepted into a four-year college or university to pursue a degree in the water industry or a full-time freshman at a four-year college or university to pursue a degree in the water sector.
Key Information of NYSAWWA High School Senior Scholarship
Study Details
Area of Study
Environmental Engineering
Environmental Science
Water Science
Country of Study
United States
Scholarship Details
Intended Level of Study
Undergraduate
NYSAWWA High School Senior Scholarship Timeline
October 2022
Application Opening Date
Applications open on October 1.
April 2023
Submission Deadline
The submission deadline is April 1.
Scholarship Eligibility
To be eligible to apply, applicants must meet the following criteria.
Eligible Grade: High School Senior
Maximum Age: Any
Required GPA: Any
Geographic Eligibility: New York
Gender: Any
Race/Ethnicity: Any
Application Requirements
Here's what you need to submits besides your application.
How to ace the NYSAWWA High School Senior Scholarship
1
Write an honest and direct letter
Respond to the organization's specific request regarding your interest in the water sector or environmental careers. Keep your attention on the matter at hand.
2
Show your extracurricular activities involvement
The applicant's community service and other extracurricular activities will also be taken into account. Although it is not a necessity, be careful to demonstrate that you have participated in this type of activity.
3
Demonstrate your leadership qualities
The scholarship recipient must show future leadership potential in order to be considered an ideal candidate for the program. It's time to feel proud of yourself if you've led work teams or taken the initiative on a project.
4
Double-check the dates
Don't forget about the dates. Keep an eye on the organization's website for any changes to prevent missing out.
How the NYSAWWA High School Senior Scholarship is Judged
It is important that the candidate meets the basic requirement of being a New York resident or interested in a program offered in this state. In the selection process, academic achievement is a crucial factor. Additionally, the applicant's coursework in areas related to a career in the water-supply sector will be considered. Extracurricular activities in the water-supply area are highly considered.
Why We Love the NYSAWWA High School Senior Scholarship
Simple rules for applying
The application procedure is straightforward. There are no formal documents required; all that is required is basic contact information and a short essay answering the offered question.
Emphasis on improving the environment
These types of scholarships encourage young people to pursue professional activities that focus on the protection of natural resources and the development of viable companies to support these fields.
Research at AWWA
Students can rely on AWWA for career advancement, as they provide reliable, research-based education, as well as licensing and certification support.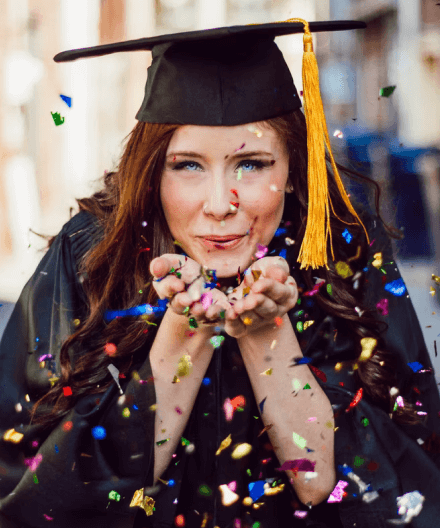 5 Facts About NYSAWWA High School Senior Scholarship
Different ways to help
NYSAWWA helps students by offering cheap membership as well as operator, undergraduate, and graduate scholarships.
AWWA's mission
The company's objective is to lead the water community in advancing management, science, education, and technology in order to deliver sustainable safe water.
Various approaches in the water industry
Educational resources are available for operators, engineers, and utility managers at AWWA.
The organization rewards the effort
The American Water Works Association (AWWA) celebrates the accomplishments of its members and offers different awards to highlight good work.
Encouraging youth
This $1,000 award is granted to two students annually; this encourages students to continue with their academic path and reach their career goals.