NYSSCPA Excellence in Accounting Scholarship
6/5/2023
Submission Deadline
Explore Similar Scholarships
College Major:
Location:
Grade Level:
Funded by the New York State Society of Certified Public Accountants, the scholarship's main aim is to offer financial assistance to students seeking to enter the accounting profession and demonstrate financial need. NYSSCPA offers resources to Certified Public Accountants to help them build their profession and core values. This scholarship is offered through dedicated colleges in the state of New York that help NYSSCPA to identify qualified candidates.
The scholarship is open to qualified students who are also residents of New York. To be considered for the scholarship, you must also be pursuing an accounting major at a post-secondary school in the state. Furthermore, while the main evaluation criteria is financial need, you are also expected to have a minimum GPA of 3.0.
Approximately 30 individuals are selected each year for the scholarship. Each winner is awarded $2,500, which is co-payable to both winners and their schools. A student may reapply for a scholarship through the Campus Liaison.
Key Information of NYSSCPA Excellence in Accounting Scholarship
Study Details
Country of Study
New York
Scholarship Details
Intended Level of Study
Undergraduate
Postgraduate
NYSSCPA Excellence in Accounting Scholarship Timeline
January 2023
Application Opening Date
Applications open on January 1.
June 2023
Submission Deadline
The submission deadline is on June 5.
Scholarship Eligibility
To be eligible to apply, applicants must meet the following criteria.
Eligible Grade: College Junior – Graduate
Maximum Age: Any
Required GPA: 3
Geographic Eligibility: New York
Gender: Any
Race/Ethnicity: Any
Application Requirements
Here's what you need to submits besides your application.
Recommendation letters
Financial Information
How to ace the NYSSCPA Excellence in Accounting Scholarship
1
Request your official transcripts early
It is important to make your transcript request early. Your school counselor might be helping hundreds of students, and requesting your transcripts at least a few weeks in advance will help ensure that you get everything on time.
2
Collect your financial aid information early
Collecting all the necessary family financial information and submitting the FAFSA form can take some time, so read over the requirements and start planning ahead of time.
3
Proofread your application
The majority of applications are turned down due to simple grammatical, spelling, and formatting problems. To avoid this, proofread your application and have it reviewed by trusted people before sending it in.
4
Select references carefully
You should strategically select the persons who will write your letters of recommendation and ask them to customize each letter to the scholarship's purpose. In addition, you may help your reference write a good letter by giving them your CV or an activity list.
How the NYSSCPA Excellence in Accounting Scholarship is Judged
Applications will be evaluated based heavily on the candidate's financial need. Nonetheless, academic performance and the candidate's responses to the question prompts will also be considered.
Why We Love the NYSSCPA Excellence in Accounting Scholarship
Reapplication is allowed
Applicants are allowed to reapply for the scholarship if they were not selected in the previous year as long as they continue to meet the eligibility criteria.
Supports career development
The NYSSCPA Excellence in Accounting Scholarship provides an opportunity for accounting students to advance their professional development.
Renewable scholarship
Awardees can renew their scholarships and continue to enjoy the benefits as long as they continue to meet the eligibility criteria.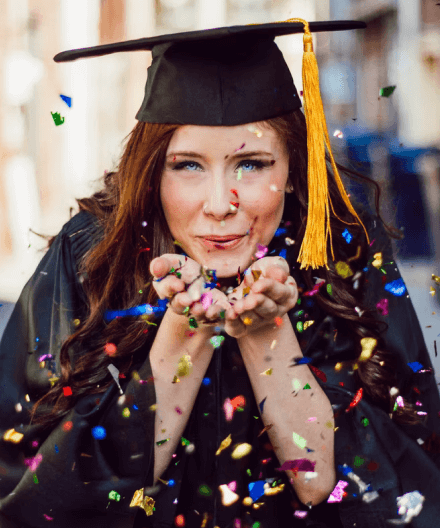 5 Facts About the NYSSCPA Excellence in Accounting Scholarship
No payment is required
Candidates are not required to make any payments or purchases to be eligible for the scholarship.
Geographical area restrictions
Only candidates from colleges in the state of New York can apply.
NYSSCPA was established in 1887
NYSSCPA was founded in 1887 and since then has helped many CPAs and financial professionals achieve significant success in their careers.
NYSSCPA offers networking opportunities
NYSSCPA membership benefits include in-person and online networking opportunities, CPE courses, and conferences that offer in-depth learning on different areas of specialization in accounting.
NYSSCPA has over 23,000 professionals
The NYSSCPA has about 23,000 members, including CPAs, lawyers, bankers, and other professionals from related fields.