NYSAWWA Board of Governors Past Chairs' Legacy Scholarship
4/1/2023
Submission Deadline
Explore Similar Scholarships
College Major:
Location:
Grade Level:
The New York Section American Water Works Association (NYSAWWA) administers the NYSAWWA Board of Governors Past Chairs' Legacy Scholarship to encourage more students to consider working in the water industry. It recognizes a deserving student from New York who is either a college sophomore, junior or senior and enrolled in a full-time four-year degree with subjects related to water science and engineering.
The NYSAWWA Board of Governors Past Chairs' Legacy Scholarship will then award that student with $2,000 to go towards their undergraduate degree. The student must also be attending a known New York state college or university.
Winners of this scholarship are expected to be passionate about eventually pursuing a career in the water industry and represent that through their achievements and hard work.
Key Information of NYSAWWA Board of Governors Past Chairs' Legacy Scholarship
Study Details
Area of Study
Engineering
Environmental Engineering
Environmental Science
Water Operator
Water Science
Water Technology
Water Works
Country of Study
United States
Scholarship Details
Intended Level of Study
Undergraduate
NYSAWWA Board of Governors Past Chairs' Legacy Scholarship Timeline
October 2022
Application Opening Date
Applications open on October 1.
April 2023
Submission Deadline
The submission deadline is on April 1.
Scholarship Eligibility
To be eligible to apply, applicants must meet the following criteria.
Eligible Grade: College Sophomore – College Senior
Maximum Age: Any
Required GPA: Any
Geographic Eligibility: New York
Gender: Any
Race/Ethnicity: Any
Application Requirements
Here's what you need to submits besides your application.
How to ace the NYSAWWA Board of Governors Past Chairs' Legacy Scholarship
1
Polish your extracurriculars
Extracurriculars are the best way to showcase your abilities apart from academics. Take part in multiple ventures, including clubs, professional societies, and volunteer work. Highlight all significant activities in your application. Mention any events that you've managed, awards you've won, or certificates you've received.
2
Have prior experience
Any prior experience in activities related to the water industry is highly valued. Try to procure any summer jobs or internships pertaining to the water industry. You should also perform coursework that is relevant to such fields, such as research papers, etc.
3
Maintain a solid academic record
Even though there isn't any minimum academic requirement, a good academic record is advised since that alludes to your potential for hard work. Make sure you attain perfect grades in assignments, quizzes, or exams and maintain that effort throughout your academic years.
4
Curate a well-thought-out cover letter
A brief cover letter is also required to explain to the committee of how and why you're a suitable candidate for this scholarship. Reflect on the reasons you want this opportunity and most importantly, how you can contribute to the water industry through your achievements and talent. Map out all necessary points and make the letter concise.
How the NYSAWWA Board of Governors Past Chairs' Legacy Scholarship is Judged
The scholarship is awarded to students who reflect not only a remarkable academic performance but also are active in extracurriculars and non-academic activities. Applicants must also show considerable interest in working in the water industry and must have prior experience through internships or summer programs.
Why We Love the NYSAWWA Board of Governors Past Chairs' Legacy Scholarship
Promotes work in the water industry
The scholarship aims to promote the presence of more young professionals in fields concerning the water industry, contributing to its betterment.
Exclusive subjects offered by this scholarship
There are not only subjects related to water operations, but it also includes areas of environmental engineering, environmental science, water science, water technology, etc.
No gender or race requirements
There are no specific gender, race, or ethnicity requirements, everyone can avail this chance!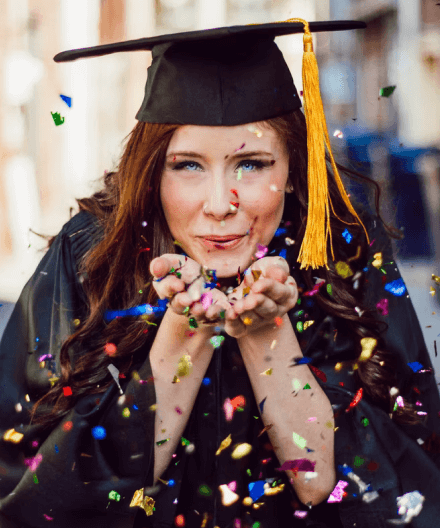 5 Facts About NYSAWWA Board of Governors Past Chairs' Legacy Scholarship
No portrayal of financial need
You don't need to show any need for financial assistance in your application.
You need to provide two references
The application also requires the contact information of two professional or educational references.
NYSAWWA has multiple other opportunities
There are various other scholarships available for high school seniors and graduates as well.
There is no academic requirement
There are no minimum GPA or score requirements for this scholarship.
NYSAWWA has scholarships for operators as well
NYSAWWA provides scholarships for operators too, to promote wastewater operator education and training.