New York Section One AWWA Operator Scholarship
12/31/2022
Submission Deadline
Explore Similar Scholarships
College Major:
Location:
The New York Section American Water Works Association (NYSAWWA) aims to lead the water community to provide sustainable safe water through the advancement of management, education, science, and technology. The One AWWA Operator Scholarship is funded through the support of AWWA's Water Equation Campaign and the New York Section American Water Works Association. The scholarship is awarded to cover costs related to water or wastewater operators' training and education.
Applicants must either be current water or wastewater operators or seeking to enter the water or wastewater profession. Applicants must also be pursuing an operator's license or certification, a two- or four-year degree related to the water operator profession. They must reside or work within the geographical boundaries of the New York Section.
The $1,000 award is disbursed directly to the recipient's college, university, or technical school. Funds can be used to reimburse expenses for items related to books, manuals, conferences, professional development courses, and other eligible expenses. Each scholarship recipient will also receive a one-year AWWA Operator membership.
Key Information of New York Section One AWWA Operator Scholarship
Study Details
Area of Study
Water Operator
Country of Study
United States
Scholarship Details
Intended Level of Study
Vocational/Technical School
Undergraduate
New York Section One AWWA Operator Scholarship Timeline
January 2022
Application Opening Date
Applications open on January 1.
December 2022
Submission Deadline
The submission deadline is on December 31.
Scholarship Eligibility
To be eligible to apply, applicants must meet the following criteria.
Eligible Grade: All
Maximum Age: Any
Required GPA: Any
Geographic Eligibility: New York
Gender: Any
Race/Ethnicity:
Application Requirements
Here's what you need to submits besides your application.
Recommendation letters
Essay
Present Work Experiences
How to ace the New York Section One AWWA Operator Scholarship
1
Determine your career goals
By deciding where you want to be within the water or wastewater operator profession, you will know what programs or professional development to pursue. Determining your career goals in advance will put you in a better position to describe your career objectives in your cover letter.
2
Look into gaps in the water industry
In your cover letter, you will be required to discuss how the scholarship will enhance your ability to bring value to the water industry. Before making your application, look at areas of the water industry that are lagging behind. This will provide you with information on where you can best apply your skills and efforts to improve the water industry.
3
Reach out to water or wastewater professional
Talking to a professional operator will expose you to opportunities in the operator profession. You will also receive guidance on what training you should receive to help you secure available opportunities. A professional will also write a good recommendation which must be submitted as part of your application.
4
Take up internships
Taking up internships or volunteer positions will expose you to the day-to-day activities of a water or wastewater operator. This will also help you to clearly determine possible areas or positions in which you would be interested to work in.
How the New York Section One AWWA Operator Scholarship is Judged
Eligible applicants must submit a complete application form, accompanied by a cover letter of career objectives, and how the scholarship will enhance their ability for professional development and bring value to the water industry. Applicants must also submit their résumé as well as two letters of recommendation or reference. Applicants are judged on the strength of their cover letters and letters of recommendation.
Why We Love the New York Section One AWWA Operator Scholarship
Applicants are challenged to give back
Since applicants must be residing in New York, they are challenged to think about how they can use their skills to improve the water industry in their home area.
Applicants receive mentorship opportunities
As applicants reach out to professionals in the water industry, they build valuable networks that can grow into mentorship opportunities.
No academic record requirements
Applicants are not required to submit nor are they assessed on any details related to their academic performance.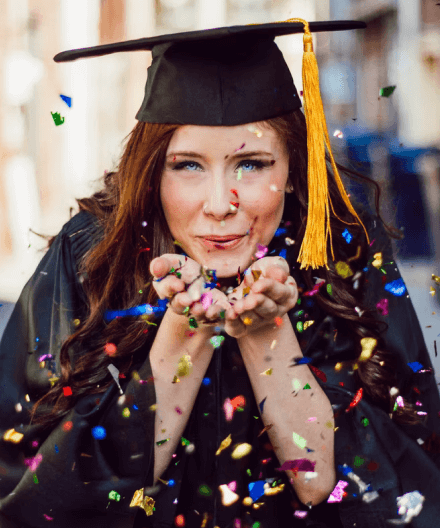 5 Facts About New York Section AWWA
Over 100 years old
The New York Section AWWA was formed in 1914 and had its first meeting on January 20, 1914, at the Manhattan Hotel.
Over 2,000 members
Since its formation in 1914 with less than 100 members, the section's membership has grown to more than 2,200 individual and organizational members that reflect all aspects of the water quality community.
It provides resources to help pass exams
The section publishes the Opflow magazine, containing the Certification Corner that helps professionals to sharpen their skills and stay test-ready to pass certification exams with ease.
It has an eLearning center
The section has an eLearning center that is an online training and record-keeping program that delivers affordable and detailed content to earn a contact hour certificate.
It runs advocacy programs
The section runs advocacy programs whose priorities are infrastructure funding, managing lead in drinking water, and supporting source water protection, thus maintaining the vulnerable utilities at all levels.