NurseThink – AACN Scholarship
4/25/2023
Submission Deadline
Explore Similar Scholarships
College Major:
Location:
Grade Level:
The NurseThink and the American Association of Colleges of Nursing work together to offer a scholarship to nursing students. Both organizations support student enrollment in master's and doctoral nursing programs.
Applicants for this scholarship must have the desire to become future nurse faculty members and leaders. The NurseThink – AACN Scholarship provides $5,000 to two exceptional students, every year.
The scholarship is only open to students who are members of the Graduate Nursing Student Academy. The NurseThink – AACN Scholarship is a collaboration between AACN and NurseThink to help prepare future nurse faculty.
Key Information of NurseThink – AACN Scholarship
Study Details
Country of Study
United States
Specific Schools
AACN Member Institutions
Scholarship Details
Intended Level of Study
Any
NurseThink – AACN Scholarship Timeline
January 2023
Application Opening Date
Applications open on January 1.
April 2023
Submission Deadline
The submission deadline is on April 25.
May 2023
Awards Announcement Date
The winner is announced in May.
Scholarship Eligibility
To be eligible to apply, applicants must meet the following criteria.
Eligible Grade: Graduate – Doctorate
Maximum Age: Any
Required GPA: Any
Geographic Eligibility: United States
Gender: Any
Race/Ethnicity: Any
Application Requirements
Here's what you need to submits besides your application.
Essay
Short Answers
Grade transcript
How to ace the NurseThink – AACN Scholarship
1
Submit a compelling essay
Applicants need to submit a compelling essay that speaks highly of their experiences and achievements. Let your reader be convinced enough through your essay that you do deserve to win the award. The essays should convey your career or academic achievements and their drive to excel and grow the nursing profession.
2
Highlight your academic achievement
Ensure to highlight your impressive academic records demonstrating that you are committed to your studies. Make sure to include research or other publications in which you might have been involved.
3
Complete an online application
Incomplete applications mostly lead to automatic disqualifications. Ensure that you take enough time to fill in the application and provide the demographic information required and answer the questions asked.
4
Be enrolled in a nursing school
The NurseThink - AACN Scholarship is dedicated to nursing students only. Ensure that you enroll in nursing courses and ensure that your institution of study is a member of AACN.
How the NurseThink – AACN Scholarship is Judged
Applicants are judged on the basis of the essays submitted. They are also evaluated on the results of their test scores and their short-answer responses.
Why We Love the NurseThink – AACN Scholarship
You become a member
Applicants become members of a professional nursing body. The membership has many advantages that students in nursing can benefit from.
Has fewer restrictions
The only central requirement in this scholarship is that students must be pursuing studies related to nursing. The other requirements such as academic level and GPA are quite accommodative.
Accepts submissions all year round
The scholarship is open all year round and applicants can submit their applications at their convenience. This gives ample time to draft your essay and have all your academic documents in order.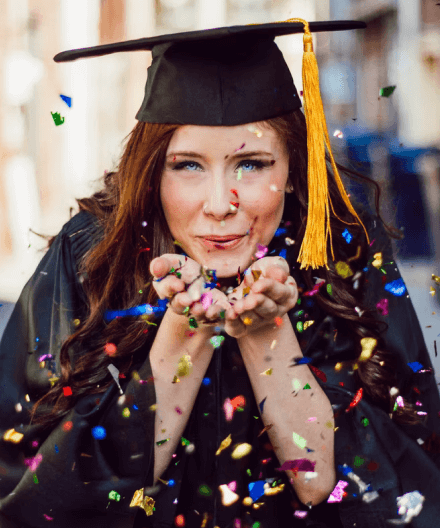 5 Facts About NurseThink - AACN Scholarship
Represents more than 850 schools
Being the national voice for academic nursing, AACN represents more than 850 schools of nursing in the U.S.
AACN guides nursing education
The AACN establishes quality standards for nursing education, improves healthcare by influencing the nursing profession, and promotes research and practice.
NurseThink has committed $50,000
NurseThink has committed $50,000 to support this scholarship program that will be administered by the AACN.
Addresses the nurses' shortage
Through the scholarship to expand enrollment to meet workforce demand, the AACN uses the program to address the faculty shortage and provides educational support needed to prepare future nurse educators.
Offered twice a year
The NurseThink - AACN Scholarship awards the applicants for this scholarship twice a year.