Diane McCloskey Memorial Fund
12/31/2022
Submission Deadline
Explore Similar Scholarships
Location:
Grade Level:
Every year, undergraduate and graduate nursing students are eligible for scholarships from the College of Nursing at Kent State University. One of the biggest prizes is the $5,000 Diane McCloskey Memorial Fund. It is given to a sophomore student committed and passionate about the area of oncology.
This scholarship is ideal if you want to complete one of the nation's most prestigious Bachelor of Science in Nursing (BSN) programs to become an in-demand registered nurse (RN). The KSU program is available at five campuses throughout northeast Ohio and includes clinical courses in a variety of settings as well as cutting-edge simulation experiences.
There are no application restrictions, and no documents or minimum academic averages are required. All you have to do is demonstrate an interest in oncology and be accepted into a university nursing program.
Key Information of Diane McCloskey Memorial Fund
Study Details
Country of Study
United States
Specific Schools
College of Nursing, Kent State University
Scholarship Details
Intended Level of Study
Any
Diane McCloskey Memorial Fund Timeline
January 2022
Applications Opening Date
Applications open on January 1.
December 2022
Submission Deadline
The submission deadline is on December 1.
Scholarship Eligibility
To be eligible to apply, applicants must meet the following criteria.
Eligible Grade: College Sophomore
Maximum Age: Any
Required GPA: Any
Geographic Eligibility: United States
Gender: Any
Race/Ethnicity:
Application Requirements
Here's what you need to submits besides your application.
How to ace the Diane McCloskey Memorial Fund
1
Enroll for the program
To be eligible for this scholarship, you must first be registered and plan to attend Kent State University to pursue your professional goals. Check each faculty's application deadlines and register early.
2
Familiarize yourself with the scholarship platform
Spend some time getting to know the KSU application platform thoroughly. Create an account and look over the scholarships that are available to you. Check your eligibility for the Diane McCloskey Memorial Fund.
3
Show your commitment
Are you really interested in oncology? This will be reflected in your application process. Be honest, review the study program, and make sure it fits your interests.
4
Contact the scholarship program
Although the application process is simple due to the platform designed for this purpose, if you have any questions, please do not hesitate to ask. Resolve it in time to avoid any conflicts and to complete your proposal on time.
How the Diane McCloskey Memorial Fund is Judged
The candidate's willingness to contribute their talents and knowledge to research and practice in the field of oncology will be taken into account.
Why We Love the Diane McCloskey Memorial Fund
A focus on oncology
The fact of rewarding students specifically interested in the area of oncology is an important decision to support research progress in this important area.
Donations for academic development
This scholarship is made possible by donations. At Kent State, raising money to meet scholarship needs is their top concern. With this focus, they can support their students from the moment they receive their acceptance letter to the moment they receive their diplomas.
No discrimination
The program is open to all sophomore students interested in oncology as long as they meet the scholarship requirements. It supports equality and has no discrimination against gender, race, ethnicity, religion, etc.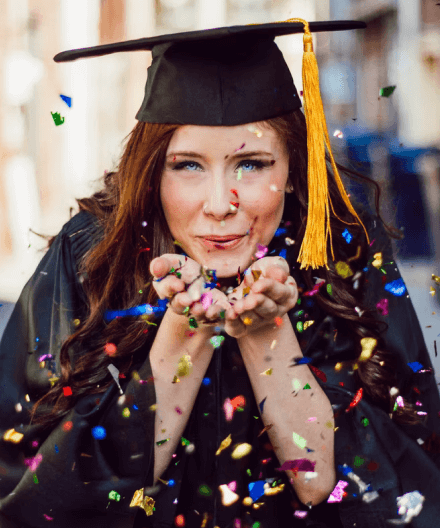 5 Facts about Diane McCloskey Memorial Fund
Applicable at Nursing College of Kent State University
Only nursing students at Kent State University can apply.
Only sophomore students are eligible
Applicants must be in their sophomore year.
Oncology is the area of focus
Applicants must demonstrate their interest in oncology to apply.
It is nonrenewable
The program is a one-time award for sophomore students.
The priority of Kent State University
A foundational element of a student-first environment is attention to academic excellence and student success.