NFBPA Scholarship Program
$2,000–$10,000
Award Amount
1/17/2023
Submission Deadline
Explore Similar Scholarships
The National Forum for Black Public Administrators is an independent and progressive organization committed to the advancement of black public leadership in local and state governments. Established in 1983, the NFBPA has established a national recognition for designing and implementing quality leadership development among black individuals.
With over 2,500 members, future leaders are groomed and provided with leadership development programs for African Americans. With the employment of innovative leadership principles and communication to enhance knowledge and skills for the professional development of its members.
The NFBPA Scholarship Program is for African American and other minority students. Students may be undergraduates or in graduate school and should be pursuing a public-service-related degree.
Key Information of NFBPA Scholarship Program
Study Details
Area of Study
Political Science
Public Administration
Country of Study
United States
Specific Schools
HBCU Institutes
Scholarship Details
Intended Level of Study
Undergraduate
Postgraduate
Award Amount
$2,000–$10,000
NFBPA Scholarship Program Timeline
January 2023
Application Closing Date
Applications close in January.
February 2023
Awardees notified
Students chosen for the scholarship will be notified in February.
September 2023
Scholarship awarded
The scholarship is awarded to the selected students.
Scholarship Eligibility
To be eligible to apply, applicants must meet the following criteria.
Eligible Grade: Undergraduate – Postgraduate
Maximum Age: Any
Required GPA: Any
Geographic Eligibility: United States
Gender: Any
Race/Ethnicity: Black
Application Requirements
Here's what you need to submits besides your application.
Essay
Recommendation letters
Grade transcript
How to ace the NFBPA Scholarship Program
1
Spend time on your essay
Stick to the topic of the essay. Write, edit and rewrite your essay. Avoid any silly mistakes in your essay to increase your chances of winning.
2
Submit all necessary documents
Avoid submitting false documents to avoid being disqualified.
3
Keep your video concise
The application requires a 3-minute video to be submitted. Make sure your video is filled with energy and passion to make sure the judges know what you are all about.
4
Engage in extracurricular activities
Spice up your application with curricular activities you were involved in and increase your chances of winning.
How the NFBPA Scholarship Program is Judged
Applicants must be citizens of the United States and identify as a person of color. The scholarship is judged by the essay and academic performance.
Why We Love the NFBPA Scholarship Program
You don't have to be a member to apply
The NFBPA is open to all people of color regardless of being a member
NFBPA offers resources to support members
Various programs are offered to aid members during periods of challenges and change.
Members get access to grant service technology
Grants are given to members through seamless grant service technology.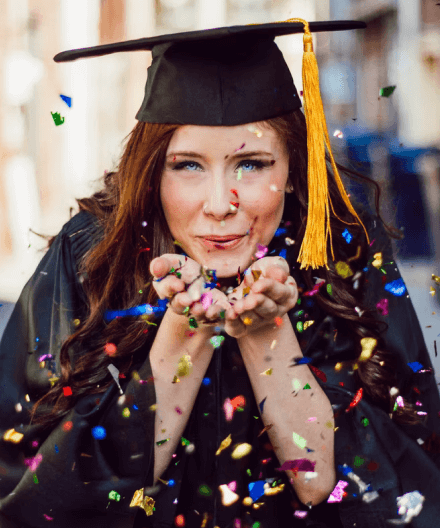 5 Facts About the NFBPA
They offer various programs apart from scholarships
The NFBPA offers other programs dedicated to preparing, offering, sharing, and impacting the professional development of emerging leaders.
The NFBPA has 36 chapters nationwide
With 36 chapters in the United States, the NFBPA continues to make a difference in the black community.
You can donate to the good cause of the NFBPA
Whether it is a small cash donation or a large grant, every little bit counts towards the advancement of black public leadership.
You can easily become a member
You can register to be a member on the NFBPA website.
Partnership with private and public sectors
The NFBPA forges a relationship with both public and private sectors to the enhancement of public-private cooperation to create solutions to urban challenges.