Dr. Arnita Young Boswell Scholarship
2/28/2023
Submission Deadline
Explore Similar Scholarships
Location:
Demographic:
Grade Level:
National Hook-Up of Black Women (NHBW), a non-profit dedicated to enhancing the lives of families through arts, culture, health, education, and human service initiatives, is sponsoring the scholarship. NHBW also serves as a basis of support for Black female activists.
The scholarship offers $1,000 towards the education of a high school senior African American currently enrolled in an accredited college.
Winners of the scholarship already enrolled in a college receive the prize money paid directly to their college.
Key Information of Dr. Arnita Young Boswell Scholarship
Study Details
Country of Study
United States
Scholarship Details
Intended Level of Study
Any
Dr. Arnita Young Boswell Scholarship Timeline
November 13, 2022
Application Open Date
Application for the scholarship opens on this date.
February 28, 2023
Submission Deadline
This date is the deadline for submitting scholarship applications for assessment.
April 30, 2023
Award Announcement Date
NHBW announces the scholarship winners on their website.
Scholarship Eligibility
To be eligible to apply, applicants must meet the following criteria.
Eligible Grade: High School Senior
Maximum Age: Any
Required GPA: 2.75
Geographic Eligibility: United States
Gender: Any
Race/Ethnicity: Black
Application Requirements
Here's what you need to submits besides your application.
Grade transcript
Recommendation letters
Essay
How to ace the Dr. Arnita Young Boswell Scholarship
1
Use grammar check software
We recommend you use grammar check software to remove any grammatical errors from your essay and personal statement.
2
Engage in community service
The scholarship encourages the candidate to engage in community service. We advise you to document your community service engagements well and use them to apply.
3
Be strategic with your referee selection
The application requires two letters of recommendation. We advise you to select one teacher to attest to your academic excellence and one community member, a pastor, to testify to your community service.
4
Make use of the application checklist
The application form has a list of the application documents. Use it to track your application materials and ensure everything is complete before submission.
How the Dr. Arnita Young Boswell Scholarship is Judged
According to the scholarship judges, the applicant must have exhibited academic distinction, care for their community, the Black Family, and a willingness to pursue post-secondary education.
Why We Love the Dr. Arnita Young Boswell Scholarship
It's easy to apply
It is easy to apply for this scholarship. The only requirement that seems laborious is the recommendation letters.
Not specific to a school
The scholarship is not specific to the school. Applicants can choose any accredited school in the United States.
Not specific to a profession
The scholarship invites applications from students in different fields and not from a specific background.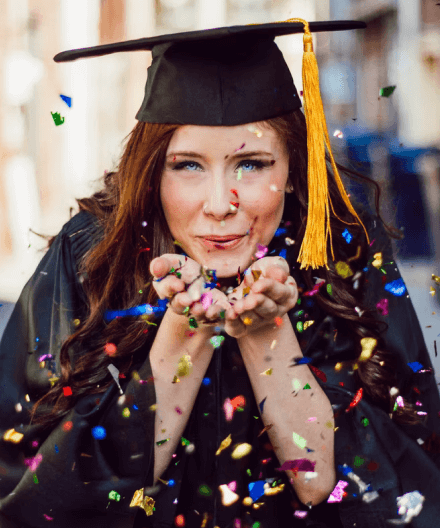 5 Facts About Dr. Arnita Young Boswell Scholarship
There is a possibility of renewal
The scholarship offers an opportunity for the winner to renew. They have to maintain particular academic excellence and reapply.
The scholarship is free
The scholarship is not a loan but paid to support the recipient's education.
It is an annual scholarship
The scholarship takes place annually, offering opportunities for new college-bound students to get funding.
Dr. Anita had a passion for community service
Community service is an integral part of the scholarship application. Dr. Anita Young Boswell carried out many community services for women, children, old folks, inmates, and other groups.
Named after the founder of NHBW
Dr. Anita Young Boswell, the creator of the National Hook-Up of Black Women, is honored with this scholarship.