Illinois CPA Society Freshman Scholarships
5/31/2023
Submission Deadline
Explore Similar Scholarships
The CPA Endowment Fund of Illinois in partnership with the Illinois CPA Society Scholarship grants funds to students from the minority community for pursuing studies in accounting.
The Illinois CPA Society, established in 1903, is one of the oldest accounting societies in the U.S. It has seven chapters spread across the state.
The organizers are encouraging young accounting African-American, Hispanic and other minority students to complete their education and become professional CPAs.
Key Information of Illinois CPA Society Freshman Scholarships
Study Details
Country of Study
Illinois
Scholarship Details
Intended Level of Study
Undergraduate
Illinois CPA Society Freshman Scholarships Timeline
January 2023
Application Open Date
Applications open around early January each year.
May 31, 2023
Submission Deadline
The last date of submission is the end of May.
Scholarship Eligibility
To be eligible to apply, applicants must meet the following criteria.
Eligible Grade: High School Senior – College Freshman
Maximum Age: Any
Required GPA: 3
Geographic Eligibility: United States
Gender: Any
Race/Ethnicity: Alaskan Native, Asian American, Black, Hispanic, Native Hawaiian, Native North American, Pacific Islander
Application Requirements
Here's what you need to submits besides your application.
How to ace the Illinois CPA Society Freshman Scholarships
1
Highlight your Professional Attitude
The scholarship is competitive and several candidates apply. To avoid rejection, review your application for any spelling mistakes, grammatical errors, and typographical mistakes.
2
Highlight your community involvement
The organizers of this scholarship are deeply involved in the development of the community. You should mention your keen interest to help the community after completion of your academic course.
3
Support your application with your achievements
Mention your academic achievements in school. Giving a list of awards you received for academic excellence will help you stand out.
4
Review accounting journals and publications by professionals
Understanding new accounting methods and principles will help you to advance your knowledge in this discipline. The scholarship judges will be impressed by your keen passion and interest in this field.
How the Illinois CPA Society Freshman Scholarships is Judged
The applicants are judged based on their academic credentials, leadership qualities, and financial need.
Why We Love the Illinois CPA Society Freshman Scholarships
Creating a pool of professional CPAs
The professional CPAs are highly skilled and are in great demand in the American industry.
Encourages students to pursue accounting
Although it is preferred that applicants complete high school-level accounting, it's not a requirement. This helps encourage students who developed an interest late in school to pursue their dream career.
Helps the minority communities in Illinois
The scholarship is a great way to educate the community and help African-American students to advance in their career paths.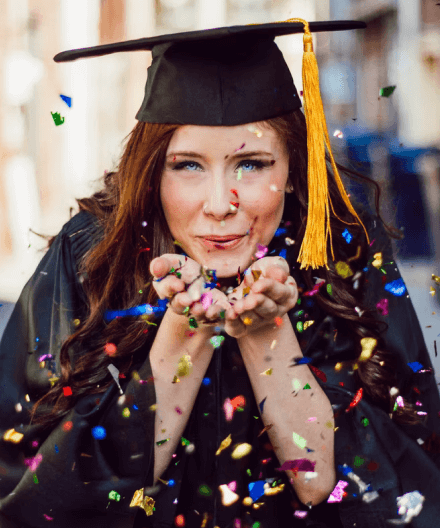 5 Facts ABout the Illinois CPA Society Freshman Scholarships
Minimum GPA required to be eligible
The applicants must have a minimum GPA of 3.0 on a scale of 4 to be eligible to apply.
U.S. citizens and permanent residents are eligible
The applicants must be citizens of the United States or have permanent resident status to be eligible to apply for these scholarships.
Must be students in colleges or universities in Illinois
The applicants must be enrolled in the colleges or universities located in the state of Illinois.
Applicants must prove their financial need
The applicants must give proof of their financial needs. Application to FAFSA may be considered.
CPA Endowment Fund of Illinois is a charity
The fund is a charitable fund and donors are exempted from paying taxes. It is registered as a nonprofit 501(c) (3) organization.