New York Section Plant/Distribution System Operators Scholarship
4/1/2023
Submission Deadline
Explore Similar Scholarships
College Major:
Location:
The American Water Works Association's Plant/Distribution System Operators Scholarship is a program designed to assist operators of drinking water treatment or distribution systems. Winners have the opportunity to broaden their horizons by exploring a range of training possibilities.
Each year, the organization awards four individuals $500 each. Candidates must give an AWWA member number or a utility membership number in order to be considered. In addition, they must write a short paragraph on plans for use of the scholarship fund.
It's crucial to keep in mind that the amount must be used within two years of being awarded. The scholarship amount is also non-transferable and must be spent by the winner solely. Those interested may email their application to Jenny Ingrao.
Key Information of New York Section Plant/Distribution System Operators Scholarship
Study Details
Area of Study
Water Operator
Country of Study
United States
Scholarship Details
Intended Level of Study
Any
New York Section Plant/Distribution System Operators Scholarship Timeline
October 2022
Applications Opening Date
Applications open on October 1.
April 2023
Submission Deadline
The submission deadline is on April 1.
Scholarship Eligibility
To be eligible to apply, applicants must meet the following criteria.
Eligible Grade: All
Maximum Age: Any
Required GPA: Any
Geographic Eligibility: New York
Gender: Any
Race/Ethnicity: Any
Application Requirements
Here's what you need to submits besides your application.
How to ace the New York Section Plant/Distribution System Operators Scholarship
1
Follow all the instructions
Complete the application form and attach a copy of your drinking water treatment or distribution system operator's license, as well as a write-up of your job description, a short paragraph about your plans for using the scholarship fund, and your AWWA member number or utility membership number.
2
Consider your options ahead of time
Because you have several options for spending the $500- reward and must specify them on your application, plan ahead of time what you'll do to be honest, direct, and clear with the scholarship evaluators.
3
Show your employment status
Demonstrate that you work for a water purveyor in New York State. This is one of the basic requirements for participation, therefore keep it in mind when applying. You must demonstrate that you hold a position in a corporation in this state.
4
Check all the information carefully
To avoid complications with your application, double-check the deadlines, attached documents, and the sending email address.
How the New York Section Plant/Distribution System Operators Scholarship is Judged
The evaluation committee will consider the text in which the candidate displays the scholarship's potential projection, as well as the fact that the work experience descriptions are tailored to the organization's needs.
Why We Love the New York Section Plant/Distribution System Operators Scholarship
Different alternatives
Recipients can use the money to attend NYSAWWA training courses, attend the Annual New York Water Event, and/or attend the Edwin C. Tifft Jr. Water Supply Symposium.
More than one chance
Because there are four scholarships available and the target audience is highly precise, interested individuals have higher chances to get the $500- grant.
The application process is simple
If the individual already fits all of the standards, all they need to do now is open the application form and fill out the basic contact information, work description, and scholarship goals.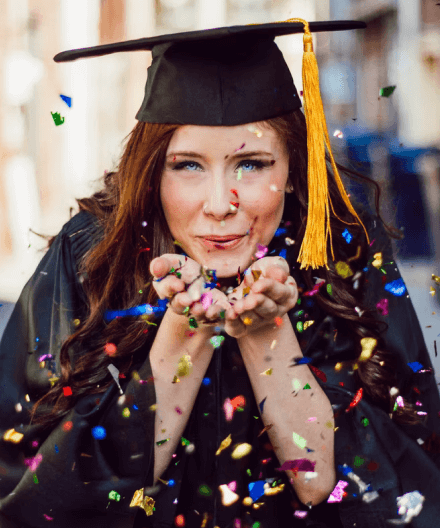 5 Facts About Plant/Distribution System Operators Scholarship
Operator scholarships
This is one of three scholarships offered by the AWWA exclusively for water operators, each is dedicated to a different cause and offers prizes of varying value.
Scholarship encourages workers in the water industry
The Plant/Distribution System Operators Scholarship focuses on experienced workers and highlights their work through this incentive to develop knowledge.
About operator's work
Operators are in charge of several responsibilities related to the operation and maintenance of a system or factory. They work in a variety of capacities, including water purification, distribution, water collection, and wastewater treatment.
NYSAWWA and AWWA resources
The company has a large number of resources devoted to helping individuals become certified operators, as well as materials to help existing operators advance their careers.
New York Section American Water Works Association
Over 2,000 individuals and organizations dedicated to clean drinking water make up the state section.