NYSAWWA John C. Robbins Scholarship (Undergraduate)
4/1/2023
Submission Deadline
Explore Similar Scholarships
Location:
Grade Level:
Each year, the NYSAWWA John C. Robbins Scholarship grants $1,500 to one full-time undergraduate student in a bachelor's degree program related to the water supply field at an accredited college or university.
Applicants, whose courses of study are thought to be beneficial to water works practice in New York State, are given priority (e.g., utility management or regulation, engineering design, treatment plant operation). The only criteria for applying is to compose and email a cover letter demonstrating your commitment to the water supply field and the means sought to enhance it, especially in areas that present challenges to the industry. Applicants must convey why they are a fit for this program.
Before the deadline, applicants must send their letters toJenny Ingrao, the executive director. In addition, candidates need to show interest in topics related to water conservation, aquatic sciences, public service, etc.
Key Information of NYSAWWA John C. Robbins Scholarship (Undergraduate)
Study Details
Area of Study
Engineering
Water Operator
Water Science
Water Technology
Water Works
Country of Study
United States
Scholarship Details
Intended Level of Study
Undergraduate
NYSAWWA John C. Robbins Scholarship (Undergraduate) Timeline
October 2022
Applications Opening Date
Applications open on October 1.
April 2023
Submission Deadline
The submission deadline is on April 1.
Scholarship Eligibility
To be eligible to apply, applicants must meet the following criteria.
Eligible Grade: College Freshman
Maximum Age: Any
Required GPA: Any
Geographic Eligibility: New York
Gender: Any
Race/Ethnicity: Any
Application Requirements
Here's what you need to submits besides your application.
How to ace the NYSAWWA John C. Robbins Scholarship (Undergraduate)
1
Show you are aligned with AWWA's vision
Demonstrate how your academic path and career goal are dedicated to water-related activities. This should be conveyed in your application and will be a deciding factor in the scholarship award.
2
Mention your previous experience
The curriculum greatly values prior experience working or volunteering in a role related to water supply.
3
Note the application dates
Don't miss the dates. To avoid missing, keep an eye on the organization's web page for any changes.
4
Merit-based award
This program, despite not requiring a specific GPA, is a merit-based award. Therefore, achieve academic excellence and maintain high grades.
How the NYSAWWA John C. Robbins Scholarship (Undergraduate) is Judged
Academic achievement is a critical aspect in the selection process. The applicant's coursework in areas connected to a job in the water supply sector will also be taken into account. Extracurricular efforts in the field of water supply are also taken into account.
Why We Love the NYSAWWA John C. Robbins Scholarship (Undergraduate)
There are no restrictions
There are no racial, ethnic, or religious limits on the scholarship. So, regardless of other features, any interested student who fits the other requirements may benefit.
The development of students is supported
The necessity of investing in students as the future of the water business is recognized by NYSAWWA and its members.
The application consists of a short format
The scholarship does not require any official paperwork; all that is necessary is basic contact information and a very short and direct essay.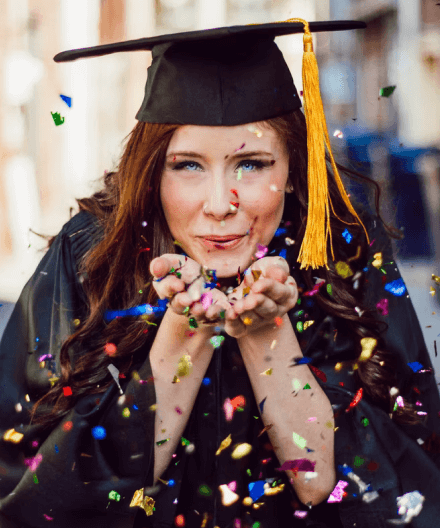 5 Facts ABout NYSAWWA John C. Robbins Scholarship
Other scholarship opportunities
The organization offers high school, undergraduate, graduate, and operator scholarships.
The AWWA eLearning center
This New York center offers an online training and record-keeping service. The courses are approved for water, wastewater, and professional engineer hours.
Winners celebrated
Winners are celebrated at the Annual New York Water Conference and get to interact and network with the industry's top experts.
Other related events
The organization hosts a series of research and education activities each year that professionals and students benefit from through networking and learning.
New York's section
The American Water Works Association's New York Section represents the state's biggest number of utilities.