New Jersey Section One AWWA Operator Scholarship
2/1/2023
Submission Deadline
Explore Similar Scholarships
College Major:
Location:
An international, nonprofit, scientific, and educational organization, American Water Works Association (AWWA) is devoted to delivering whole water solutions to ensure the successful management of the water. Established in 1881, the association is the world's biggest association for water supply specialists. Approximately 80% of the country's drinking water and almost 50% of the nation's wastewater are supplied by and treated by our 4,300+ member utilities.
The New Jersey Section One AWWA Operator Scholarship is a scholarship provided by American Water Works Association (AWWA) New Jersey Section. It caters to current water operators or those seeking to enter the water operator profession and are pursuing an operator's license or certification at an accredited post-secondary institution including a vocational/trade/technical school.
The scholarship award is $5,000 to cover educational expenses and is directly disbursed to the recipient's school. Applicants must be enrolled in or plan to enroll in a two- or four-year degree related to the water operator profession or professional development. They must reside or work within the geographical boundaries covered by the New Jersey Section.
Key Information of New Jersey Section One AWWA Operator Scholarship
Study Details
Area of Study
Water Operator
Country of Study
United States
Scholarship Details
Intended Level of Study
Undergraduate
Vocational/Technical School
New Jersey Section One AWWA Operator Scholarship Timeline
June 2022
Application Opening Date
Applications open on June 1.
February 2023
Submission Deadline
The submission deadline is on February 1.
Scholarship Eligibility
To be eligible to apply, applicants must meet the following criteria.
Eligible Grade: All
Maximum Age: Any
Required GPA: Any
Geographic Eligibility: New Jersey
Gender: Any
Race/Ethnicity: Any
Application Requirements
Here's what you need to submits besides your application.
Recommendation letters
Essay
Present Work Experiences
How to ace the New Jersey Section One AWWA Operator Scholarship
1
Start the application process right away
You should start the application process as soon as possible. This will allow you enough time to acquire all necessary documents, contact your referees or recommenders, complete all forms and work on your essay. Have everything organized and planned to avoid any last-minute complications.
2
Essay objective and review
Your personal statement is your voice and the complete picture of your character, ambitions, experience, and abilities. Make it concise, and interesting, and capture your pursuit to a degree in water operation. Tell the judges your story, what you hope to achieve, and why you chose this field. Stay focused and get a second or third eye review from your mentor, instructor, or employer.
3
Show your strengths and faults
Do not be hesitant while talking about yourself and your accomplishments. Your application should offer the selection committee a comprehensive sense of who you are, what you are studying, and your future objectives.
4
Choice of references and early notifications
Your references or recommenders must be those who know you well enough to be willing to speak to your abilities and demonstrate why you make the perfect candidate for this scholarship. So, choose them wisely. Also, contact them and send them the required forms very early on to allow them enough time to complete.
How the New Jersey Section One AWWA Operator Scholarship is Judged
Applicants for this scholarship are judged based on their passion, experience, interest, and eagerness to pursue a career in water operation. They must be strong-willed, experienced, and hardworking.
Why We Love the New Jersey Section One AWWA Operator Scholarship
Free student membership to AWWA
Recipients will also be given a free student membership to AWWA for one year, in addition to being automatically enrolled in the AWWA New Jersey Section Student/Professional mentoring program.
Award issued Immediately after selection
The section will disburse the money immediately to the financial office of the college, university, or technical institution attended by the beneficiary. This will be done promptly.
Different judging criteria
The selection process takes into account how relevant the applicant's education is, as well as their grade point average, financial necessity, recommendations, personal essay, and extracurricular activities.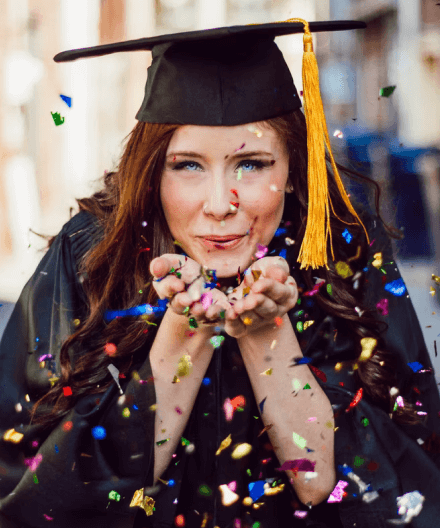 5 Facts About New Jersey Section One AWWA Operator Scholarship
Geographically restricted
The applicant must either work or dwell within the geographic borders that are covered by the section that is sponsoring the scholarship.
Must be enrolled in an accredited program
Applicants must be enrolled in an accredited program leading to an operator's license or certification, a two- or four-year degree that is directly relevant to the water operator profession, or professional development.
Welcomes all genders and ethnicities
There are no gender, race, or ethnicity limitations – everyone can apply.
Scholarship award is flexible
The scholarship award may be put toward the cost of obtaining certification or a license, completing a two-year associate degree program in a field related to water, attending a program at a technical school, participating in a professional training program, purchasing books and manuals, or attending operator-related conferences.
AWWA grants up to $200,000 in funds
AWWA grants up to $5,000 to more than 40 sections across America, reaching a total of $200,000.