AWWA NJ Drinking Water Continuing Education Scholarship
4/15/2023
Submission Deadline
Explore Similar Scholarships
Location:
Grade Level:
The Drinking Water Continuing Education Scholarship is among the three sponsored scholarships provided by American Water Works Association (AWWA) New Jersey Section. It caters to high school seniors from New Jersey who seek to continue their undergraduate education in fields relating to water sciences or environmental engineering.
Applicants can also continue their education in a vocational/trade/technical school. They must already be accepted to an accredited post-secondary institution before applying. They can, then, be eligible for the Drinking Water Continuing Education Scholarship and receive an award of $5,000 for their studies.
Winners of this scholarship are also placed into the student/professional mentorship program that AWWA NJ has and avail other benefits that come along with it. They also receive a one-year membership of AWWA.
Key Information of AWWA NJ Drinking Water Continuing Education Scholarship
Study Details
Area of Study
Civil Engineering
Engineering
Environmental Engineering
Environmental Science
Water Operator
Water Science
Water Technology
Water Works
Country of Study
United States
Scholarship Details
Intended Level of Study
Undergraduate
Vocational/Technical School
AWWA NJ Drinking Water Continuing Education Scholarship Timeline
February 2023
Application Opening Date
Applications open on February 1.
April 2023
Submission Deadline
The submission deadline is on April 15.
Scholarship Eligibility
To be eligible to apply, applicants must meet the following criteria.
Eligible Grade: High School Senior
Maximum Age: Any
Required GPA: Any
Geographic Eligibility: New Jersey
Gender: Any
Race/Ethnicity: Any
Application Requirements
Here's what you need to submits besides your application.
Recommendation letters
Grade transcript
Present Work Experiences
School Verification
Essay
How to ace the AWWA NJ Drinking Water Continuing Education Scholarship
1
Express keen interest in the area of study
Since this scholarship is eligible for particular areas of study only, express how motivated you are to study and work in such fields. Reflect on your passion for the subjects of water works and engineering, and why you chose them for your undergraduate or technical field of study.
2
Secure two recommendations
Recommendations make your claims and goals much stronger and this application requires two. Contact professors, employers, mentors, or advisors that have closely seen your work and flourish either academically, professionally, or individually. Let them know of the deadline beforehand to avoid potential delays.
3
Have a solid résumé
A résumé will represent how well-versed you are in the subjects you've chosen. Make sure you indulge in jobs or internships in the summer or part-time during the school year and add all these experiences to your résumé. If you don't have a résumé, make one through online templates or seek help from peers.
4
Be prompt in your essay
The essay requirement will be an insight into your educational and career goals which is why you need to plan it out carefully. Map out a rough draft of all relevant details and make sure it is concise and under the word count. Get your essay proofread as well.
How the AWWA NJ Drinking Water Continuing Education Scholarship is Judged
Applicants of this scholarship are judged based on their passion for the mentioned fields, a clear indication of their interest, and eagerness to pursue a career in the drinking water industry. They must be strong-willed, experienced, and hardworking.
Why We Love the AWWA NJ Drinking Water Continuing Education Scholarship
Applicable to a vast range of studies
This program is for those studying water science which has a variety of majors, including water technology, water works, engineering, environmental engineering, environmental science, and civil engineering. This allows more students to apply.
There are other professional benefits
You also get a free one-year student membership to AWWA which allows you to reap many organizational benefits and make professional connections.
You can study at any school
There are no limitations to which school you can study in, as long as it is in the U.S.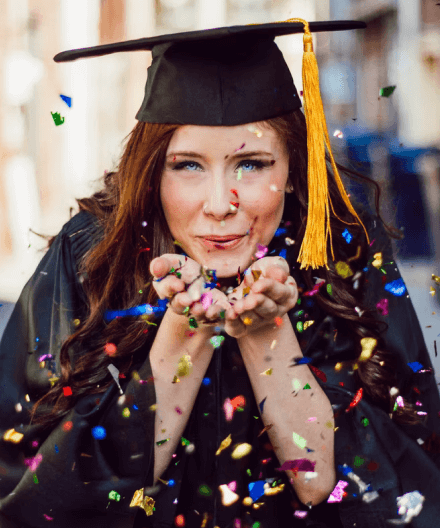 5 Facts About NJ Drinking Water Continuing Education Scholarship
Students can only receive one scholarship
Applicants are only eligible for one scholarship per year – they can be recipients of any scholarship only once.
There is no academic requirement
There is no minimum GPA or score requirement for this scholarship.
You don't need to show financial need
There is also no requirement to show any need for financial assistance.
There are no gender or race restrictions
Everyone is welcome to apply since there are no gender, race, or ethnicity restrictions.
AWWA membership connects you to various sources
Becoming an AWWA member is an automatic gateway to conferences and networking events, becoming an asset to your career.