Tracey G. Liberi Drinking Water Careers Memorial Scholarship
4/15/2023
Submission Deadline
Explore Similar Scholarships
College Major:
Location:
Grade Level:
The American Water Works Association (AWWA) New Jersey Section has three scholarships for students of New Jersey and this is one of them. It's also named in honor of one of AWWA's former members, Tracey Liberi. Students enrolled in an undergraduate program in their sophomore, junior or senior year are eligible to apply. Students enrolled in graduate programs or studying at a technical/vocational or trade school are also eligible.
Tracey G. Liberi Drinking Water Careers Memorial Scholarship will award $5,000 to a deserving student who displays potential in subjects pertaining to water and an interest in eventually pursuing a career in the water industry. These subjects relate to water operation, water science, water technology, water works, etc.
Applicants are required to submit their résumé, recommendation letters, grade transcripts, and essays. There are no restrictions for this scholarship, such as academic, gender- or ethnicity-based. The winner will also become a recipient of a free one-year student membership to AWWA and other professional benefits, aiding their career from an early stage.
Key Information of Tracey G. Liberi Drinking Water Careers Memorial Scholarship
Study Details
Area of Study
Water Operator
Water Science
Water Technology
Water Works
Country of Study
United States
Scholarship Details
Intended Level of Study
Undergraduate
Postgraduate
Vocational/Technical School
Tracey G. Liberi Drinking Water Careers Memorial Scholarship Timeline
February 2023
Application Opening Date
Applications open on February 1.
April 2023
Submission Deadline
The submission deadline is on April 15.
Scholarship Eligibility
To be eligible to apply, applicants must meet the following criteria.
Eligible Grade: College Sophomore – Postgraduate
Maximum Age: Any
Required GPA: Any
Geographic Eligibility: New Jersey
Gender: Any
Race/Ethnicity: Any
Application Requirements
Here's what you need to submits besides your application.
Recommendation letters
Grade transcript
Present Work Experiences
School Verification
Essay
How to ace the Tracey G. Liberi Drinking Water Careers Memorial Scholarship
1
Highlight your passion for this particular field
You need to first represent how much you want this scholarship, through your interest in the field of water studies. Reflect on why you've chosen this field as your area of study, what motivated you and what you've achieved in this subject till now.
2
Elaborate on your work experiences
Once you've expressed your passion for this field, highlight all the ways you've contributed to it through your resume. Pinpoint all your work and internship experiences relating to this field and describe the kind of work that you did in them. If you already have a resume then update it but if not, then make one and take help from peers if needed.
3
Give extra time to your essay
The application also requires an essay that can be a direct insight into your career goals and educational plans. Since the scholarship would want you to eventually work in the drinking water industry, describe how and why you'd like to work in it. Plan out your essay, make a rough draft of all significant points and get it proofread too.
4
Provide two solid recommendations
Recommendations will only add to the potential you have as a candidate for this scholarship. Seek out any relevant individuals who have seen your work and can write about your hard work, academically, professionally, and individually. Contact professors, employers, mentors, etc. and inform them of the deadline beforehand.
How the Tracey G. Liberi Drinking Water Careers Memorial Scholarship is Judged
Applicants are judged on the basis of their keen interest in the fields involving water studies and how they'd like to contribute to them. They should also be willing to eventually become professionally incorporated in this industry. They should be hard working, experienced and well versed in these subjects.
Why We Love the Tracey G. Liberi Drinking Water Careers Memorial Scholarship
Focuses on a unique field
Areas of study concerning water and its operations aren't that well known but this scholarship provides a chance for students drawn to it to explore more. It also covers a wide variety of subjects, allowing more students the chance to apply.
It gives immediate professional benefits
Apart from a free year-long membership to AWWA, the winner is also automatically placed in the AWWA NJ Section Student/Professional mentorship program, which gives students career opportunities and experience.
A common application for all sponsored scholarships
For all three sponsored AWWA scholarships, there is one application but students should choose the ones they're applicable for in the application form – this makes applying an easy process.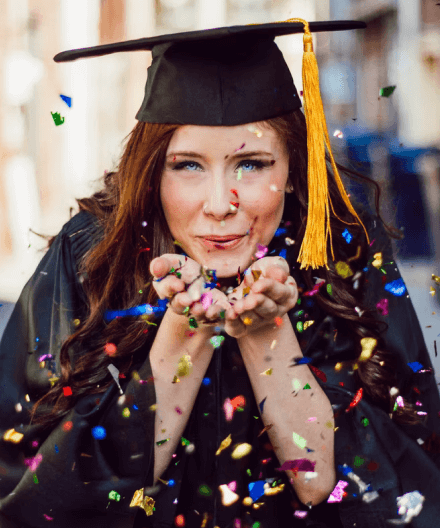 5 Facts About Tracey G. Liberi Drinking Water Careers Memorial Scholarship
There is no requirement of financial need
The application does not ask for you to show any financial need.
Welcomes all genders and ethnicities
There are no gender, race, or ethnicity limitations – everyone can apply.
AWWA NJ operates dynamically
AWWA NJ has more than 1,300 members and connects over 50,000 water vendors and professionals.
The mentorship program provides industry experience
This 11-month program will introduce you firsthand to industry knowledge and connect you to experienced professionals.
It's named in honor of Tracey Liberi
Tracey Liberi was not only an AWWA member, but also a professional engineer for 20 years. She also advocated for more women to be in the water industry.