NERC College/Graduate Scholarship
6/30/2023
Submission Deadline
Explore Similar Scholarships
Demographic:
Grade Level:
The Korean American Scholarship Foundation (KASF) is a nonprofit, volunteer-managed organization established to meet the financial needs of Korean-American students seeking higher education. KASF offers different scholarships to students in seven regional chapters in the U.S. The Northeastern Regional Chapter Application (NERC) targets students from eight states.
Applicants must be of Korean heritage and must either have a Korean parent, grandparent, or great-grandparent or be adopted from Korea. Applicants must be full-time students at a school in one of the designated Northeastern states. Current non-students are eligible if they can provide documentation indicating they will be a full-time student this year.
Applicants must have a minimum GPA of 3.0 to be considered. The scholarship is awarded to students who demonstrate financial need, except for high school juniors and seniors who receive the award based on achievement. Successful applicants receive an award of between $500 and $5,000.
Key Information of NERC College/Graduate Scholarship
Study Details
Country of Study
United States
Scholarship Details
Intended Level of Study
Undergraduate
Postgraduate
NERC College/Graduate Scholarship Timeline
April 2023
Application Opening Date
Applications open on April 1.
June 2023
Submission Deadline
The submission deadline is on June 30.
Scholarship Eligibility
To be eligible to apply, applicants must meet the following criteria.
Eligible Grade: High School Junior – Graduate
Maximum Age: Any
Required GPA: 3
Geographic Eligibility: Connecticut, Maine, New Hampshire, New Jersey, New York, Rhode Island, Massachusetts, Vermont
Gender: Any
Race/Ethnicity: Asian, Asian American, Korean, Korean American
Application Requirements
Here's what you need to submits besides your application.
Grade transcript
Financial Information
School Verification
How to ace the NERC College/Graduate Scholarship
1
Engage in extracurricular activities
To increase your chances of an award, join clubs and societies, engage in sports, and take up volunteer and community service activities. If you are a high school junior or senior, be sure to highlight any achievements, recognitions, or honors you have received related to extracurricular activities.
2
Highlight your academic achievements
In your application, be sure to describe any honors or recognition you have received related to your academics. Highlight your academic strengths by providing your transcripts and providing details of your prowess in any of your subjects.
3
Reach out to a mentor
As part of your application, you will be required to provide letters of recommendation. Be sure to reach out to your mentors before applying, requesting them to recommend you for an award. Make sure they submit their letter of recommendation on the KASF online platform before the deadline.
4
Proofread your essay
Don't forget to proofread your essay before submission to ensure it is clear and free from errors. Be sure to ask a trusted person to read it before submission and ask for tips on how to improve it to increase your chances of an award.
How the NERC College/Graduate Scholarship is Judged
Eligible applicants are evaluated based on demonstrated financial need and scholastic achievement. The scholarship committee will assess the strength of the applicant's letters of recommendation and the clarity of their essay. Successful applicants are students who have a history of community service or engagement in extracurricular activities.
Why We Love the NERC College/Graduate Scholarship
Open to Korean War Veterans Descendants (KWVD)
Students, who are direct descendants of a Korean-War Veteran who served from June 25, 1950, to January 31, 1955, are also eligible for the Scholarship.
The scholarship applies to all programs
The scholarship only requires applicants to be in a full-time program at a school in a designated Northeastern state and does not restrict applicants to particular programs.
Applicants build mentorship relationships
As applicants are required to provide letters of recommendation, the application process becomes an opportunity for applicants to build lasting relationships with their mentors.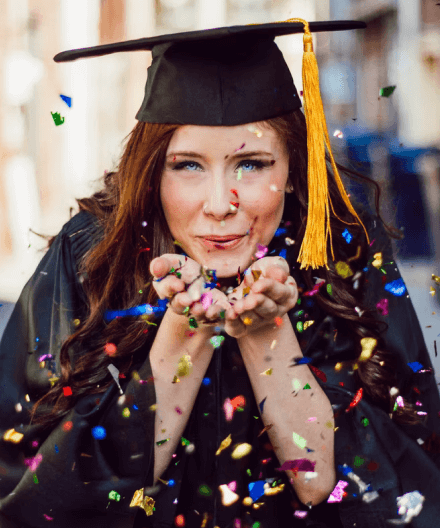 5 Facts about the Korean American Scholarship Foundation
KASF is over 50 years old
KASF was founded in 1969 by a small group of concerned Korean American community leaders in Washington D.C.
KASF became a national organization in 1989
KASF became a national organization to meet the ever-increasing need for financial aid for Korean American students
KASF has awarded over 6,500 scholarships
Since 1969, KASF has awarded over $10 million to over 6,500 students.
KASF offers volunteer opportunities
KASF offers volunteer internship opportunities where interns help with KASF events held throughout the year.
KASF fosters leadership by the youth
KASF encourages "Young Professionals" to join the Regional Board of Directors and have a voice in the future direction of KASF.