NYWICI Scholarship
$2,500–$10,000
Award Amount
1/24/2023
Submission Deadline
Explore Similar Scholarships
College Major:
Grade Level:
There is a need to empower women so that they can make a positive impact in society – this is what the New York Women in Communications aims to achieve.
Every year, the New York Women in Communications provides the NYWICI Scholarship to an outstanding female student who is a resident of Pennsylvania, New York, New Jersey, or Connecticut and is enrolled or planning to enroll full-time to pursue a degree in communications or related fields.
Communications-related areas include digital media, journalism, advertising, public relations, broadcasting, English, and film. The amount of the scholarship ranges from $2,500 to $10,000. Recipients will use the scholarship money for tuition, books, and other fees at their institution.
Key Information of NYWICI Scholarship
Study Details
Area of Study
Communications
Country of Study
United States
Scholarship Details
Intended Level of Study
Undergraduate
Postgraduate
Award Amount
$2,500–$10,000
NYWICI Scholarship Timeline
November 2022
Application Opening Date
Applications open on November 1.
January 2023
Submission Deadline
The submission deadline is on January 24.
Scholarship Eligibility
To be eligible to apply, applicants must meet the following criteria.
Eligible Grade: Undergraduate – Postgraduate
Maximum Age: Any
Required GPA: 3.2
Geographic Eligibility: Connecticut, New Jersey, New York, Pennsylvania
Gender: Women
Race/Ethnicity: Any
Application Requirements
Here's what you need to submits besides your application.
Grade transcript
Recommendation letters
Short Answers
How to ace the NYWICI Scholarship
1
Ensure that you are enrolled full-time
The scholarship is designed for studies in the communication field. Therefore, make sure that you are pursuing or have been accepted to pursue a degree in a communications-related field at a recognized college or university in the United States. The areas of study in the communications field include advertising, film, journalism, communications, broadcasting, public relations, publishing, digital media, and English.
2
Ask your supervisor to write second recommendation
Two letters of recommendation are required for the scholarship application. If you are an employee or volunteer, you will have to get a reference letter from your supervisor. Applicants who participate in athletics can get their letters from their coach. If you take classes or courses outside, you should consider getting a recommendation from the instructor.
3
Include contact information for letters without letterhead
While recommendation letters on letterhead are preferred, you can still provide letters without a letterhead. If your letter is not on letterhead, the person issuing the letter must provide their complete contact information.
4
Review your application before submission
After filling out your application, do not submit it immediately. Check whether you have the necessary supporting documents. You can also cross-check every detail you have provided in the online form and attach your application documents before submission.
How the NYWICI Scholarship is Judged
Applications are evaluated based on academic achievement and commitment to the field.
Why We Love the NYWICI Scholarship
It can be transferred between two institutions
Recipients can transfer their scholarship from one institution to another only if they provide the scholarship committee with written notice, academic records, and acceptance letter of the new institution.
Women supporting women
The NYWICI offers scholarships to women who in turn become their members and help them to navigate all aspects of the communication industry including print and digital media, advertising, broadcasting, and film.
The award can be deferred
A recipient may ask the scholarship committee to defer the award if the recipient's studies are interrupted by an accident, prolonged sickness, or other circumstances.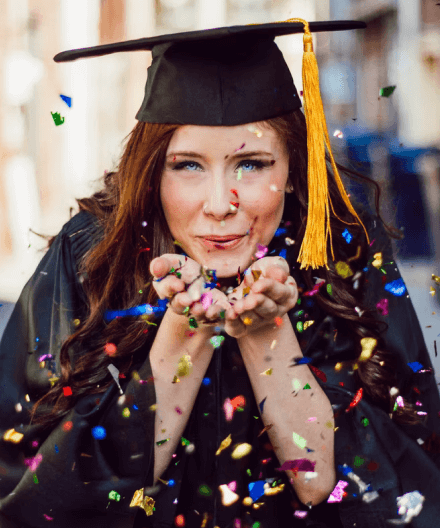 5 Facts About NYWICI Scholarship
Awards are paid directly to the institution
The organization pays the scholarship money directly to the recipient's institution.
Recipients automatically become members of NYWICI
All scholarship recipients receive an automatic complimentary one-year membership in NYWICI.
Misconduct may lead to cancelation of NYWICI membership
Recipients are expected to maintain good behavior throughout their educational and professional careers as any sign of misconduct may result in the removal of their names from the ranks of NYWICI scholars.
Scholarship recipients are ambassadors of the organization
The beneficiaries are seen as the ambassadors of NYWICI and participate in events by acting as volunteers, writing articles for publications, and recruiting new members on campus.
The scholarship is renewable
Recipients of the NYWICI Scholarship can reapply to win it again by maintaining good membership standing with the NYWICI.