Lem Garcia Law Scholarship
10/15/2022
Submission Deadline
Explore Similar Scholarships
College Major:
Location:
Grade Level:
The Lem Garcia Law Scholarship is created by Lem Garcia, who is the founder of the eponymous law firm. It is an injury law firm that corrects mismanaged cases and rectifies the mistakes made by misled clients.
Lem Garcia intends to use the program to help students study law and legal services. The Lem Garcia Law Scholarship seeks to alleviate in part the financial burden law students go through. The Lem Garcia Law firm intends to use the scholarship to help future lawyers gain the competence and skills to improve the way personal injury cases are handled and how injured clients are treated.
The scholarship provides a one-time award of $1,000 to one deserving student who is either enrolled or plans to enroll in a law school. Those who plan to enroll must provide their letter of acceptance. Applicants must submit an 800-word essay or less demonstrating reasons why they are pursuing law and how they plan to fight for justice.
Key Information of Lem Garcia Law Scholarship
Study Details
Country of Study
United States
Scholarship Details
Intended Level of Study
Postgraduate
Lem Garcia Law Scholarship Timeline
August 2022
Application Opening Date
Applications open on August 1.
October 2022
Submission Deadline
The submission deadline is on October 15.
November 2022
Awards Announcement Date
The winner is announced on November 15.
Scholarship Eligibility
To be eligible to apply, applicants must meet the following criteria.
Eligible Grade: Graduate
Maximum Age: Any
Required GPA: 3
Geographic Eligibility: United States
Gender: Any
Race/Ethnicity: Any
Application Requirements
Here's what you need to submits besides your application.
How to ace the Lem Garcia Law Scholarship
1
Demonstrate your future intentions
Demonstrate how you plan to use your law degree to fight for justice. Ensure that you have an honest answer to why you are pursuing a legal career and what you intend to do there-in after your law degree.
2
Share your advocacy experience
Include your experience in advocating for yourself or others in your essay. Further, include how the experience informed your decision to seek a career in law. Seek guidance from your instructors and mentors to nail your writing and have it reviewed by them to avoid any unforeseen mistakes.
3
Show proof of enrollment
The applicants are required to be enrolled in an accredited law school. The winner will be required to show proof of enrollment before funds are disbursed.
4
Review your essay and application
Ensure that your essay is well-written and free of grammatical errors. Additionally, review your application and attach the relevant details to make sure that you submit a complete application.
How the Lem Garcia Law Scholarship is Judged
The applicants for the Lem Garcia Law Scholarship are mainly judged based on the quality of their essays.
Why We Love the Lem Garcia Law Scholarship
The firm has a good reputation
The firm has a good reputation based on the client's feedback on Yelp and Google Reviews. That means that you get to have the best service and mentorship through the law firm.
All inclusive
The Lem Garcia Law Scholarship is all-inclusive and does not discriminate on gender or ethnicity. The firm also includes applicants from all levels of educational study.
Treats people like family
The Lem Garcia Personal Injury Law Firm treats its clients and members like family. The award winner will get a chance to join this legal family and benefit greatly from it.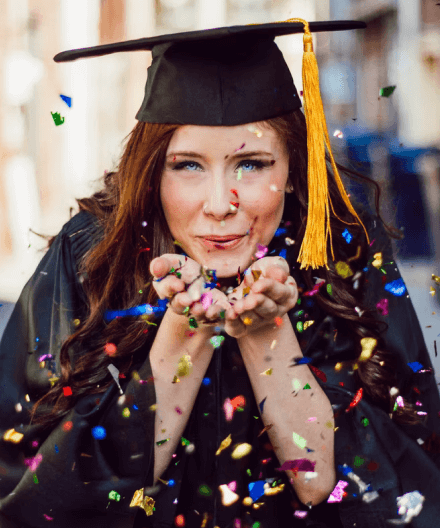 5 Facts About Lem Garcia Law
Senior partner began his career as clerk
The senior partner of the farm Lem Garcia began his career as a law clerk and went on to earn a law degree from Western State University College in Fullerton.
Lem Garcia was a scholarship recipient
Lem Garcia received a full scholarship to pursue his law degree.
The senior management reviews the essays
A panel of judges that includes senior management from the law firm evaluates the essays and selects the winners.
Settled over $3.5 million
The Lem Garcia Personal Injury Law Firm has settled cases of over $3.5 million outside the court and without suing anybody.
Lem Garcia Law Firm is top 100
The Lem Garcia Personal Injury Law Firm is listed in the top 100 Personal Injury Attorneys and has been one of the fast-growing and well-respected law offices in South California.